UHart Launching New Pre-College Architecture Summer Institute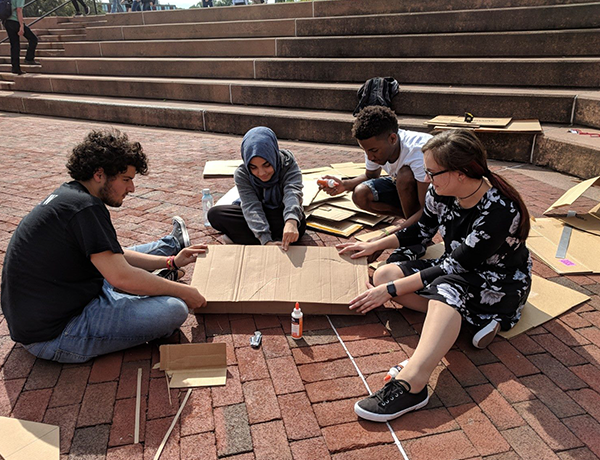 The University of Hartford and the College of Engineering, Technology, and Architecture (CETA) are launching a new pre-college summer institute program for rising high school juniors and seniors interested in architecture and design. Students with an interest in design, art, architecture, construction, graphics, or related interests will greatly benefit from this program. This will be the first of its kind of program related to UHart's architectural design + technology pre-professional undergraduate degree program, opening up a new kind of opportunity for local students.

The program was founded by Stephen Smith, adjunct faculty and woodshop and digital fabrication lab manager, who will serve as the instructor for the program, as well as James Fuller, Department of Architecture chair, undergraduate program director, and associate professor.
This exciting new program allows high school students to channel their creativity to design innovative projects through hands-on experiences and advanced digital technology. They will work on team projects as well as individual creations. Guest critics, speakers, field experiences, and visits to architecture firms provide a strong link between studio work and the profession.
James Fuller, Department of Architecture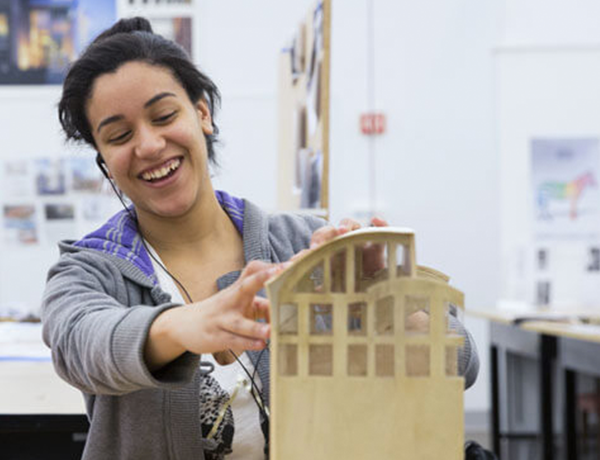 Over three weeks, students will be immersed in a range of content focused on the practice of architecture, including design, history, theory, structures, construction, and technology. The program is planned to be taught in person in the well-equipped architecture studios on the UHart campus with additional opportunities outside of the studio, including field trips, architecture firm visits, and more.
Details
When: July 12–30, 2021 | Monday through Friday from 9:30 a.m. to 5 p.m.

Where: University of Hartford (with full-time remote option being considered)

Cost: $3,000 (includes digital text and architecture kit. The kit includes a sketchbook, drawing materials, scales, drawing instruments, and model tools and materials.) Need-based scholarships are available.

Deadline: Apply by May 1 for scholarship consideration (you will indicate this on your application). | General deadline is May 15.

Questions? Contact Department of Architecture Chair James Fuller.