College of Engineering, Technology, and Architecture
BS in Architectural Design + Technology
The architectural design + technology program prepares you for a variety of careers in architecture and the construction industry.
Quick Links
Ready to take the next step?
Apply today.
Questions?
Contact Program Director James Fuller for more information.
About the Major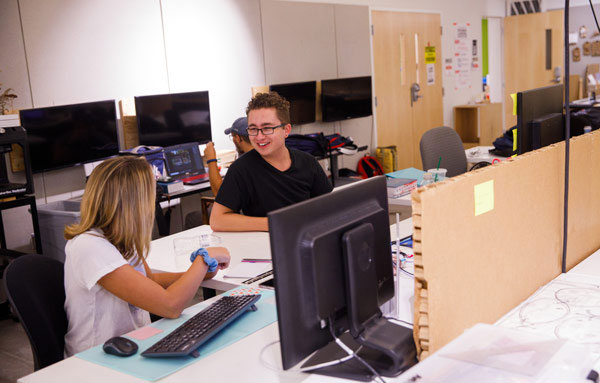 The architectural design + technology (AD+T) program is a rigorous academic program that prepares you for a variety of careers in architecture and the construction industry. The focus of the program is the design studio in which the technical, structural, and liberal arts courses are integrated through the creative process in the design of progressively more complex architectural projects. A strong component of liberal arts, with particular emphasis on communications skills, as well as multiple electives in the later years, ensures that students who pursue this program will have a challenging architectural education that prepares you for your career path. You will gain a broad understanding of the knowledge and skills necessary for entry into architecture firms or the building industries or to pursue advanced degrees in architecture and related disciplines.
About the Minor
A minor in architecture is available for students in programs other than AD+T who have interests and abilities in architectural design. Students must announce their intention to minor in architecture any time prior to the end of their junior year. However, due to the sequence of courses and prerequisites students should begin the minor in the fall of junior year. Students interested in this minor must be accepted by the Department of Architecture and complete the following courses.
Program Information and Options
For more information, and to see a complete list of degree requirements, visit the Course Catalog.
ADT 112 | Intro to the Built Environment
ADT 123 | Architectural Design I
ADT 155 | Ancient through Renaissance Architecture
ADT 156 | Architecture Since the Renaissance
ADT 233 | Architectural Design II
ADT 244 | Architectural Design III
ADT 350 | Intro to Architectural Theory
ADT 352 | Architectural Design IV
ADT 358 | Architectural Computer Modeling and Rendering
ADT 371 | Architectural Design V
ADT 489 | Senior Thesis/Capstone Project
The following is a partial list of electives you are able to take:
ADT 343 | Principles of Landscape Architecture
ADT 353 | Site Planning and Development
ADT 356 | Intro to Chinese and Japanese Architecture
ADT 359 | Advanced Construction Documents
ADT 362 | Advanced Computer Applications in Architecture
ADT 366 | Sustainable Design
ADT 373 | Interior Architecture
ADT 384 | Issues in Preservations
ADT 471 | Independent Study
ADT 473 | Architectural Rendering and Portfolio Development – Hand Drawing
ADT 473 | Architectural Rendering and Portfolio Development – Digital Drawing
ADT 481 | Professional Practice
Students enrolled in the architectural design + technology program can choose from three concentrations to complement their program, including: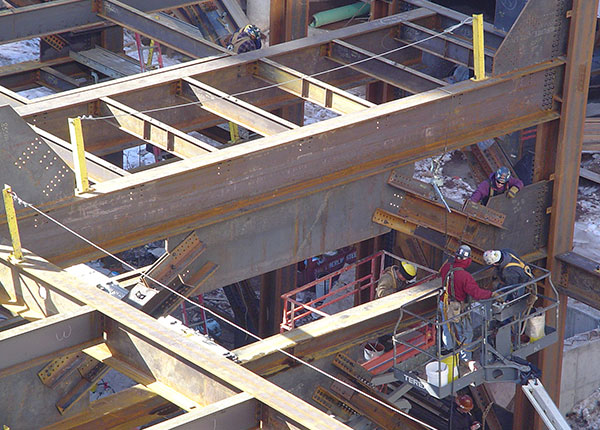 Construction Management
For students interested in pursuing a focus in construction processes, scheduling, and budgeting. Students will learn specific management and construction techniques that will provide a graduating student with the ability to enter the construction management field with a strong architectural design and structures background.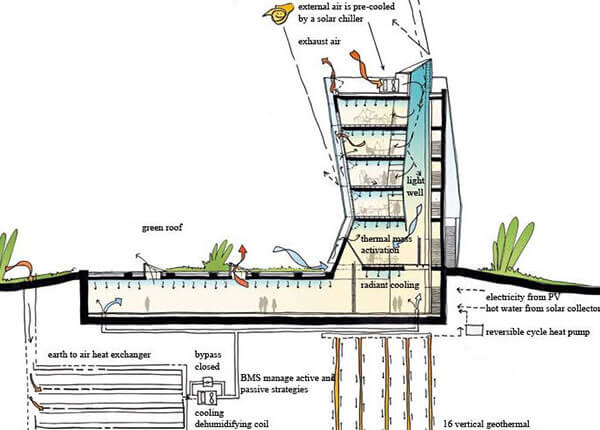 Environmental Sustainability
The AD+T curriculum stresses the integration of environmental sustainability principles and practices in all studio projects. Many students seek to expand their depth of understanding of these principles and practices to include more advanced integrative practices and research.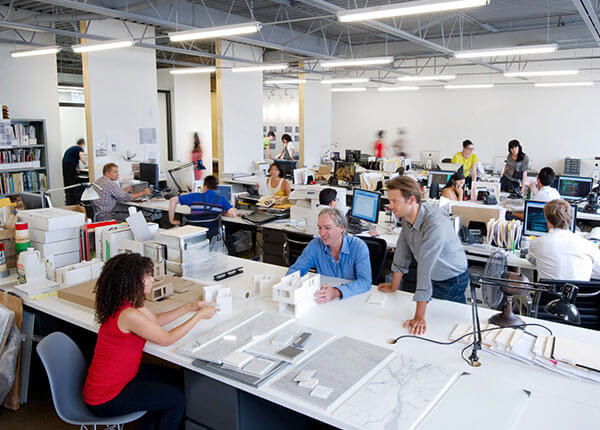 Professional Practice
For students with career goals that focus on professional practice and the management of an architecture firm. These students see themselves as architects and business leaders.
5-year Bachelors + Masters
The University of Hartford offers students an opportunity to complete both a BS in Architectural Design + Technology and a Master of Architecture in five years. The MArch Track 1 is available for qualified UHart undergraduate AD+T students who begin taking graduate courses in senior year, then complete a 12-month (3-semester) MArch track immediately following their Bachelors program. This opportunity saves on the total cost of education and allows students to enter the full-time workforce one year earlier than a traditional 4+2 program sequence. Learn more.
Career Outlook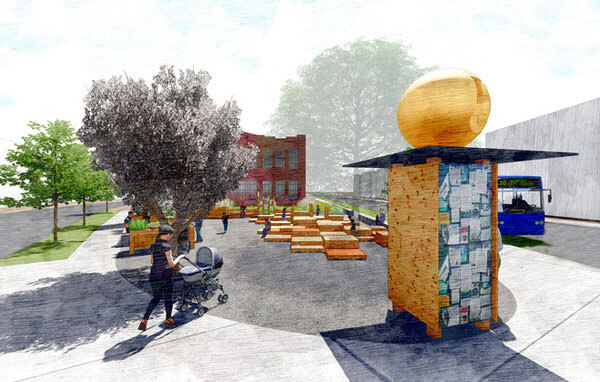 Our architectural design + technology program is designed to prepare you for career success.
Our graduates go on to work at companies like Amenta Emma Architects, Crosskey Architects, Disney Imagineers, FIP Construction, JCJ Architecture, S/L/A/M Collaborative, Tai Soo Kim Partners Architects, Tecton Architects, and Turner Construction.
Resources for First-Year Students
Members of the Department of Architecture are committed to creating and preserving a learning culture that is conducive to the growth of the relationships needed to help students succeed in their goals and to fulfill the mission of the department.
Architecture tool kits for entering first-year students will be available at the start of the fall semester at Jerry's Artarama, 1109 New Britain Ave, West Hartford, CT 06110, 860.232.0073. The College will not be accepting checks for purchase. Jerry's Artarama usually provides transportation to their West Hartford location at the start of the semester.
The Department of Architecture suggests incoming first-year architecture students consider these computer recommendations, including make, model, and software.
Maria Ceban
Architectural Design + Technology, 2022
Maria Ceban '22, studied Architectural Design + Technology with a concentration in Environmental Sustainability. She shared that the program provided her with a solid foundation to continue her studies in graduate school, where she intends to receive a Master of Architecture or Master of Interior Architecture.
I was able to work closely with faculty members—something that helped me to achieve high academic results and motivated me to learn even outside of the class setting.
Study Abroad Opportunities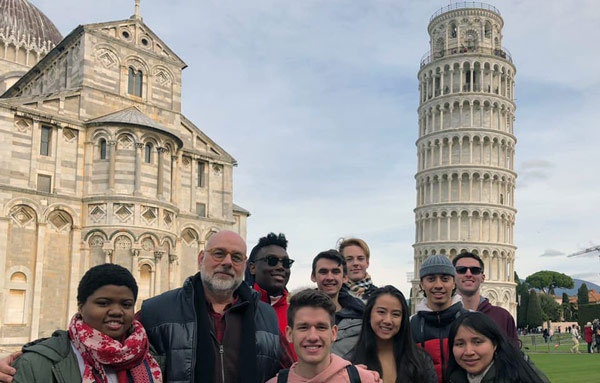 The Department of Architecture offers unique study abroad opportunities for its students, from first year through graduate. Students have traveled to areas like Cuba, Barcelona, Peru, Germany, and Italy. Through programs built with universities, you can explore different architectural monuments around the world and study in areas you have dreamed of.
Accreditation
The architectural design + technology program is accredited by the Engineering Technology Accreditation Commission of ABET, www.abet.org.
Within a few years of graduation, architectural design + technology graduates will be expected to attain:
PEO-1 Position of responsibility and integral participation with an architecture or engineering firm, construction management, construction company, facilities management, or a development company.
PEO-2 Actively earning internship qualifications to meet the IDP requirements for taking the Architectural Registration Exam or other professional licensing/registration;
PEO-3 Active role in professional organizations at the local, state or national level and active service in the broader community.
PEO-4 Be prepared to enter professional degree programs in architecture and other disciplines.
ETAC General Criteria Student Outcomes:
An ability to apply knowledge, techniques, skills, and modern tools of mathematics, science, engineering, or technology to solve broadly-defined engineering problems;

An ability to design systems, components , or processes meeting specified needs for broadly-defined engineering problems;

An ability to conduct standard tests and measurements, and experiments and to analyze and interpret the results to improve processes;

An ability to function effectively as a member or leader on a technical team;

An ability to apply written, oral and graphical communication in both technical and non-technical environments and an ability to identify and use appropriate technical literature.
Program Specific Criteria Student Outcomes:
PSC-a. Employ concepts of architectural theory and design in a design environment;
PSC-b. Utilize instruments, methods, software, and techniques that are appropriate to produce A/E documents and presentations;
PSC-c. Utilize measuring methods that are appropriate for field, office, or laboratory;
PSC-d   Apply fundamental computational methods and elementary analytical techniques in sub-disciplines related to architectural engineering;
PSC-e   Create, utilize, and present design, construction, and operational documents;
PSC-f.   Perform economic analysis and cost estimates related to design, construction, and maintenance of building systems;
PSC-g   Select appropriate materials and practices for building construction;
PSC-h   Apply principles of construction law and ethics in architectural practice, and;
PSC-i    Perform standard analysis and design in at least one recognized technical specialty within architectural engineering technology and is appropriate to the goals of the program.