UHart Welcomes More Than 1,300 New Undergraduate Students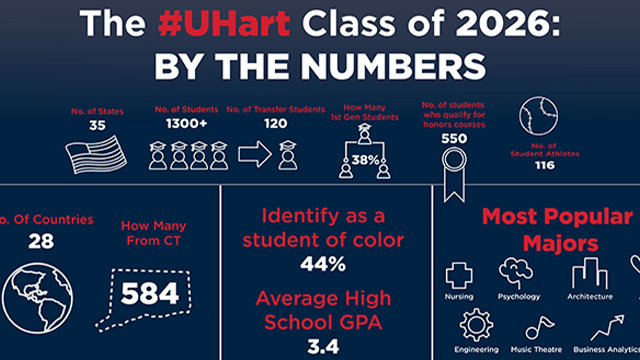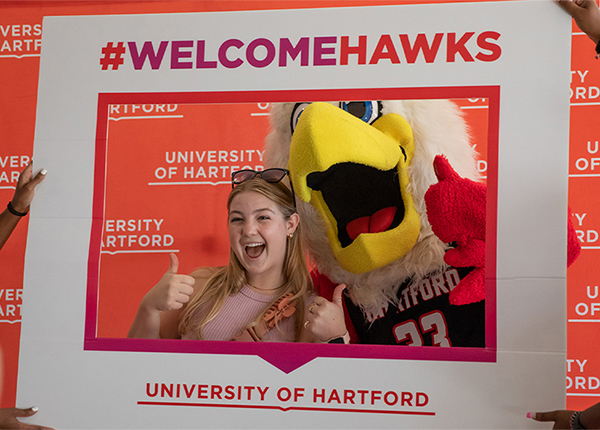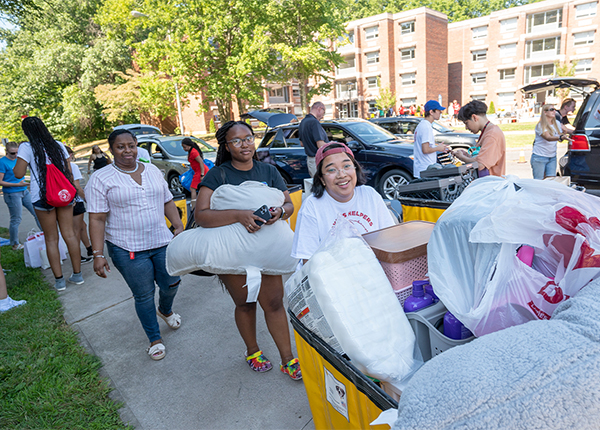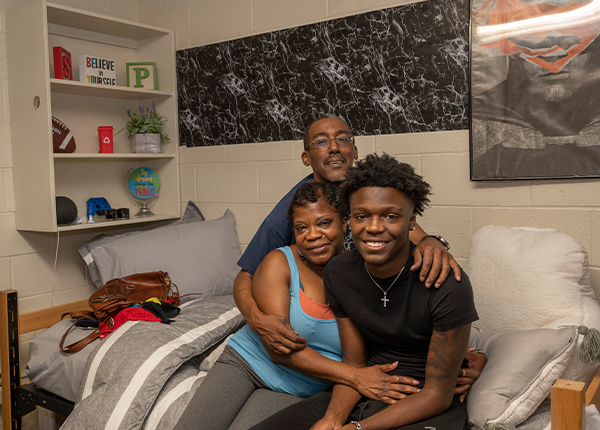 The University of Hartford is excited to welcome 1,307 new students to campus this fall, including 120 transfers. UHart's Class of 2026 is larger than projected goals and reflective of the positive momentum on campus, including the opening of the impressive Hursey Center, creation of popular new academic programs, and laser-like focus on student success and support.

Class members hail from 35 states, including the District of Columbia, as well as 28 foreign countries. The largest number of students are from Connecticut (584), followed by New York (180), New Jersey (124), Massachusetts (115), and Pennsylvania (39). The new students are also from countries as close as Canada and as far away as India, China, Kuwait, and Nigeria.   

"We are thrilled to welcome this incoming class to campus," said Dean of Admission Rick Zeiser. "These students are full of energy and enthusiasm and are motivated to make their mark at the University of Hartford. I was fortunate to meet with many of them at our admission events and am incredibly impressed by their dedication to succeed."  

The most popular majors among the new students are architectural design and technology, art, business analytics, engineering, music theatre, nursing, and psychology. Students from the Class of 2026 also can explore new majors in aerospace engineering, occupational therapy, construction management & technology and sports management, as well as the revamped human-computer interaction design program (formerly multimedia web design and development) which better reflects the new curriculum that goes beyond mobile and web applications. With more than 100 undergraduate academic programs that span the arts, humanities, business, engineering and technology, education, and the health professions, exploratory students still deciding on a major will be sure to find a program of study that fits their interests by the end of their sophomore year.

The Class of 2026 is also accomplished academically, with more than 550 qualifying for Honors courses. The average high school GPA of the first-year students is 3.4 out of 4.0. The incoming students will be among the first to work in newly renovated biology, chemistry, and physics lab spaces in Dana Hall. The class includes 116 new student-athletes—more than any other year in recent history—who will be leaders in their sports and in our ongoing transition to Division III Athletics.

First-generation students make up 38 percent of the class, and nearly 44 percent identify as a person of color. Ninety-three percent of incoming students and families are receiving some form of financial aid. The class also includes 35 students who qualify for the University's Hartford Scholars program for Hartford residents who attended a Hartford public, Capitol Region Education Council (CREC), or Project Choice high school. 

During their high school careers, the students were involved in an impressive array of activities, from setting school sports records to mentoring younger students, organizing blood drives, running choreography at community theater groups, and volunteering for veterans' groups. One student explored their passion for history by restoring historic buildings and cleaning Revolutionary War-era tombstones. Another attended the 2022 Special Olympics USA Games in Florida to participate in its Youth Leadership Experience. With more than 100 clubs and organizations at UHart, students in the Class of 2026 will be sure to find a group that fits their interests.

"We are extremely impressed with the qualifications and achievements of this year's incoming class who are about to embark on an incredible journey at UHart," said University of Hartford President Gregory Woodward. "It is important they know our faculty and staff are prepared to support and challenge them over the next four years to help them reach their full potential."

More than 950 first-year students are planning to live on campus, and beginning in their second year they will have the opportunity to live in the newly renovated Village Apartments. A $20 million renovation was made to UHart's most popular housing option over the summer that includes modernized plumbing, recessed lighting, upgraded bathrooms, new living room and bedroom furniture, and high-quality vinyl tile flooring throughout. Kitchens also have stainless steel appliances, quartz countertops, and new cabinetry.