Career and Professional Development
UHart helps you make smart career decisions.
In the Office of Career and Professional Development we don't just help you with your resume and job searches—We challenge you to explore career paths, learn new skills, and network with industry experts. Here, you will be part of career communities that will empower you to find a job that you will love. 
You will also have access to robust and dynamic group programming featuring industry leaders, UHart alumni, and the latest employment and hiring trends, so you can learn how to stand out during the interview process. 
Monday—Friday, 9 a.m.—4:30 p.m.
860.768.4287
Are you currently studying at UHart and looking for internships, jobs, career advice, or résumé feedback, UHart's Career and Professional Development Office can help guide you to make smart career decisions.
Are you looking to start an internship program, attend one of our career fairs, or meet with our students? A member of our career team will strategize ways we can work together to engage uhart students to meet your goals and objectives.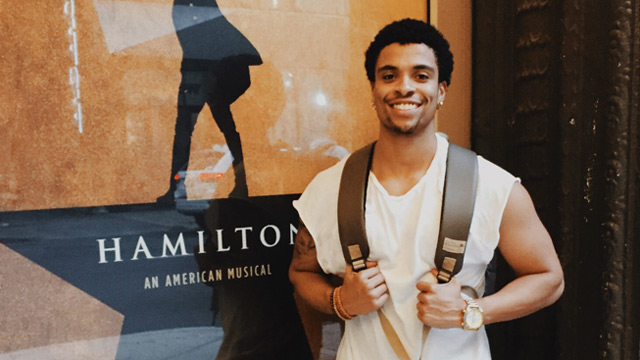 Our help and support doesn't stop at graduation. We are here for students throughout their lifetime to help them succeed in their careers. Learn more about our alumni resources.
Career Services Counselors
Katelyn Royce and Joseph Gokey '19
Architectural Engineering,
Architectural egnineering students Katelyn Royce '19 and Joseph Gokey '19 took their design skills on the road to help improve Connecticut's Interstate 84. Along with classmates in their Architectural Design IV Studio Intensive Track course, they recently spent five weeks producing sample designs for the "I-84 Hartford Project," an initiative led by the Connecticut Department of Transportation.
Knowing that the I-84 project is a real proposed plan for the city of Hartford made the whole design process more exciting, especially visiting the site and visualizing how the area could be enhanced," says Katelyn.