We make it easy to find the opportunity that best suits your goals.
If you are a current student or an alum, you can access Handshake by setting up an account. 
Activate your account:
Visit hartford.joinhandshake.com.
Your login and password is your Hartford email (user) and password that you currently use.
You will be able to:
Create and maintain an online profile
Post résumés for employers to view
Search for on-campus jobs while you are a student
Find internships in your area of study
Identify full- and part-time jobs in your field
Please note University of Hartford's Career and Professional Development Office does not have a direct relationship with Handshake and the opportunities have not been vetted in any way. Students and alums are strongly encouraged to read all data privacy language before registering for an account.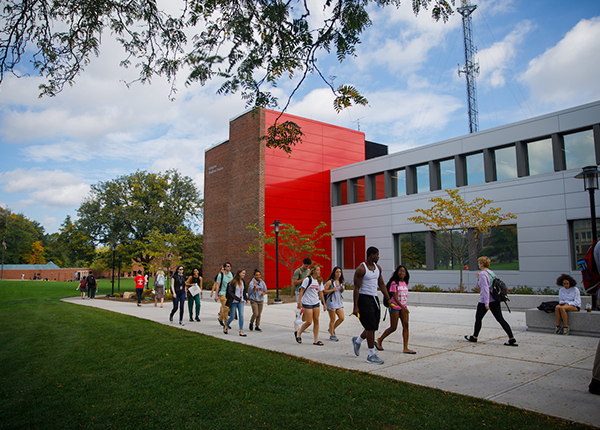 Employer Spotlight
The Eversource Transmission Cohort Program is an 18-month rotational program designed to provide individuals hired with an opportunity for career development, training, and varied work experience. The program provides each individual an opportunity to gain experience working in areas of the Transmission business such as Project Management, Siting & Construction, ISO Policy, Compliance, and Project Controls. Click here to view general employment information and/or to create job alerts.
Additional Resources and Helpful Links
Internships are a great way to expand your knowledge and skills, get relevant work experience, and learn about your work preferences.
Students interested in working during the academic year have three options:
Federal Work-Study:
Jobs are available to students who are qualified based on the results of the Free Application for Federal Student Aid (FAFSA). The program is financed with federal money and is administered by the University's Office of Student Financial Assistance.

Eligibility for financial aid is determined by the University of Hartford's Office of Student Financial Assistance. If you qualify for Federal Work-Study, it will be listed in your financial aid award, which can be viewed in your self-service account. Your total FWS amount is specified here as well. You may not earn more through this program than your award specifies. You are paid an hourly rate and receive a paycheck every two weeks. Schedules and work responsibilities are discussed with the immediate supervisor. All FSW students may work a maximum of 20 hours per week during the academic year.

All work-study jobs will be posted on Handshake, our career portal, by the end of August. Check your financial aid packet to see if you qualify for Federal Work Study.  If you have an amount listed for Federal Work Study, search for "Federal Work Study" job postings on Handshake.
Non-work study employment:
There are many on-campus positions that do not require work study funding, but still allow students to earn money for work performed on campus. The following departments often employ students on a part-time basis, but there are many others:
Dean's Offices

Sports Center

Lincoln Theater

University Libraries

Campus Store

ARAMARK Food Services
Part-time employment off-campus:
Many local employers post part-time and seasonal jobs on Handshake, our job portal. You may also find part-time jobs in the greater Hartford area by visiting snagajob.com.
For summer seasonal jobs, check out coolworks.com.