Student Engagement and Inclusion
Whoever said you can't have it all, has never been to UHart.
Your time at UHart will be as full and engaging as you want it to be. Apart from the more than 100 student clubs and organizations you can join, your experience will be enriched by health and wellness services, and opportunities to engage in community service. You are family from day one at UHart!
The Division of Student Success recently hosted a virtual University Town Hall to talk about our focus on student engagement and inclusion and the student experience. You can view that presentation here (the passcode is *7emCfK.)
Office of Student Engagement and Inclusion
The Office of Student Engagement and Inclusion is a place that connects the student directly and succinctly to the student experience. Grounded in our foundational Pillars of Diversity, Equity, and Inclusion, Leadership Development, and Service Excellence, our office has created opportunities and experiences that will allow all students to develop as leaders, become engaged members of a diverse campus, and actively participate in a global society. ​
As the University's engagement hub, our programs and services will focus on complementing the curricular experience while enhancing the personal, cultural, and social development of students at the University of Hartford.
Mission Statement ​
The Office of Student Engagement and Inclusion provides programs and services that support student's leadership development, cultivate seamless learning experiences, promote engagement in meaningful co-curricular activities, and cultivates welcoming spaces that encourage a more inclusive, informed and involved community.​
Vision Statement ​
The Office of Student Engagement and Inclusion envisions a future where students and alumni are:​
active and engaged citizens that lead with integrity​
leaders that empower others to develop their skills and talents​
collaborative and cultivate relationships with diverse communities to attain positive change
Civility Statement
As a University we foster a climate of civility; as members of our community, we engage with one another, maintaining the highest standard of ethical, inclusive, and empathetic behaviors. We assume responsibility for our words, choices, and actions and their impact on others as we expect other members of the community will do the same. Our community is a place where people can have a free and open exchange of diverse ideas and disagree respectfully.
Join the fun. Explore your options.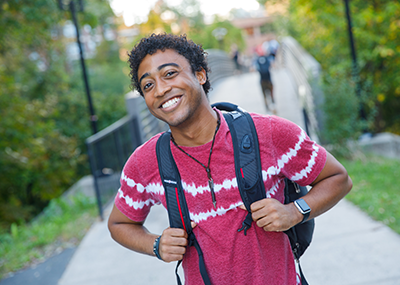 The Hartford Events and Activities Team (The HEAT) is a student-run organization responsible for planning and implementing diverse activities to enhance the education, social, and recreational environment at the University of Hartford.
Getting involved in student organizations, clubs, and campus activities enriches your experience, expands your campus network, and begins friendships that can last a lifetime.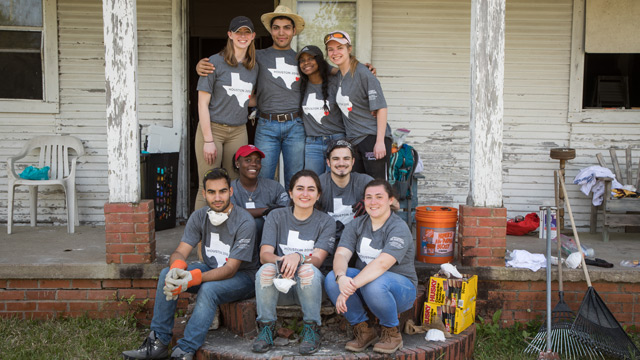 At UHart, we are committed to social justice and collective responsibility. That's why we offer a wide range of volunteer programs to help people both locally and abroad.
As a commuter student at UHart, you'll have access to all the same social and academic resources as students that live on campus. In fact, we have dedicated spaces for commuter students to relax, have fun, and meet other students.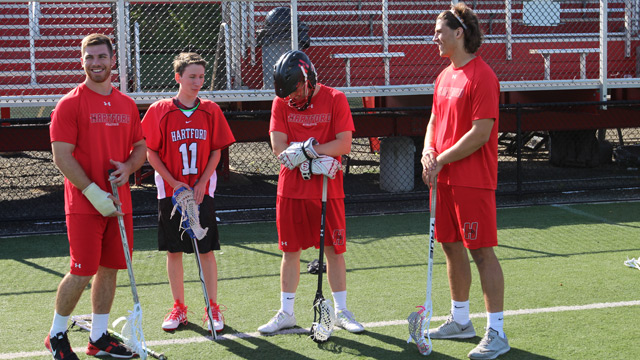 The Hartford Hawks in 2021–22 field 17 NCAA Division I teams as members of the America East Conference.
Men's sports include baseball, basketball, cross country, golf, lacrosse, soccer, and track & field.
Women's sports include basketball, cross country, golf, lacrosse, soccer, softball, track & field, and volleyball.
The Greek Life community at UHart is devoted to providing the fraternal experience, while challenging you personally and professionally, promoting academic success, maintaining the highest standards of ethical conduct, and fostering diverse, philanthropic pursuits.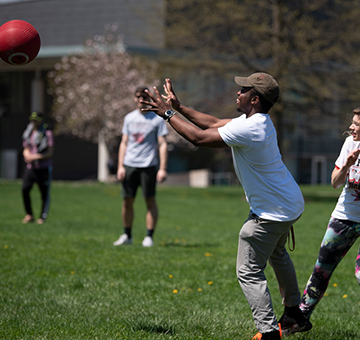 UHart offers a wide range of sports related activities including soccer, flag football, softball, and volleyball. Take a break from academic work to meet new friends, compete in a friendly atmosphere, and stay healthy.
The Student Government Association (SGA) promotes student involvement and represents the voice of students. Have an impact on our community and learn leadership skills.
The Women's Advancement Initiative, (formerly WELFund), is a distinctive program at the University of Hartford that uniquely positions women for success through education and leadership programs, research and scholarship opportunities, and career connections and experiences.