UHart Regents Award Recipient Daniel Baqaeen '22 Considers Multiple Software Engineer Job Offers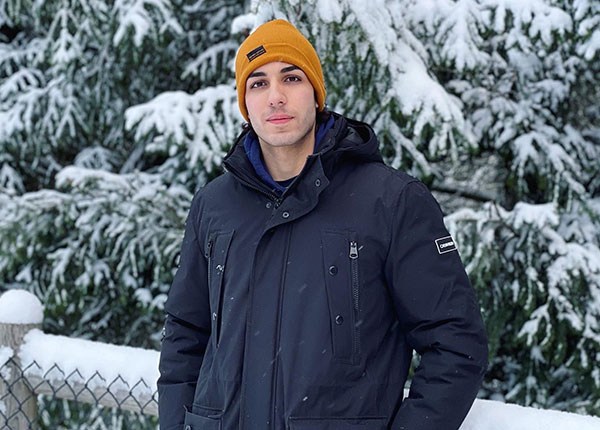 Daniel Baqaeen '22 is considering multiple software engineer job offers that will allow him to work remotely. A computer science and engineering major with minors in data science and mathematics, Daniel is a recipient of the 2022 Senior Regents Honors Award which recognizes high-performing students.
Daniel says he chose to study computer science and engineering because he wants to be a part of the fast-growing tech industry and have an impact on the world and says UHart's program allowed him to learn valuable coding skills and advance his knowledge in algorithms.   
Daniel says his favorite thing about UHart is the small class sizes that made it easier for him to meet peers and establish a personal connection with faculty. He was given the opportunity to conduct research and developed a structured data collection and management website for the Hartford Hydration Project, a joint research project between the Computing Sciences and Biology Departments, and he built machine learning models to predict hydration status.
Outside of classes, Daniel worked as a system administrator for the Department of Computing Sciences, and as a mathematics and computer science peer tutor. He also served as a Student Government Association senator for the College of Arts and Sciences and was selected to serve as a member of the University's Computer Science & Engineering advisory board. 
Daniel says his college years went by very quickly and advises new students to make the most out of every opportunity. "Make a lot of connections and start thinking of your next step early on. Be involved on campus and have a good work/fun balance."