Cianna Winkler '22 is ready for her career in special education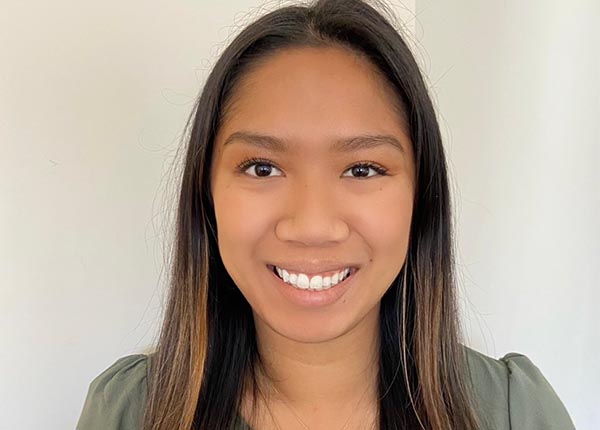 Growing up, Cianna Winkler was always involved in helping others in her community. She participated in mentoring programs, coached elementary track, and taught dance to children with disabilities. She has turned that desire to help others into a career in special education, and was hired before graduation as a special education teacher at Betances Learning Lab Magnet School in Hartford. 
As a graduate of UHart's integrated elementary and special education program, Cianna is certified to teach both elementary (grades 1-6) and special education (grades K-12) classes. She was able to experience many different types of schools and grade levels in her fieldwork and student teaching placements in Hartford Public Schools and Ellington Public Schools.
"UHart has prepared me to achieve my career goals by pairing me with well-rounded, highly knowledgeable cooperating teachers and advisors," she said. "I have been able to work alongside a variety of young educators as well as veteran teachers." 
Another feature of UHart's education program is providing classroom experience beginning in a student's first semester. "Education majors at other colleges have their first classroom experience junior or senior year. Being able to set foot directly in a classroom my freshman year has helped me craft my teaching philosophy and style," she said.
Cianna's fieldwork and student teaching placements included the University of Hartford Magnet School and the University High School of Science and Engineering, both located on campus. She also had placements at Annie Fisher STEM Magnet School, Breakthrough Magnet School North, and Crystal Lakes Elementary School. "Our course work aligns directly with my experiences in the field. I have felt prepared in multiple situations in the classroom, completing my certification exams, and during my job interviews," she said.
Outside of classes, Cianna was involved with the Delta Zeta sorority, holding multiple chair positions as well as serving on the executive board.  Another memorable experience was being able to help her fellow students through the Access-Abilities Center at UHart.
Cianna says her favorite thing about UHart is "the networking and connections I've been able to make due to my professors. Throughout our coursework, I've been able to create relationships with different principals, guest speakers, and attend multiple professional development conferences." She added, "I have made lifelong connections with my professors and mentor teachers; I know if I were to have any questions or need support postgrad, I would able to contact them!"
Her advice for incoming students is "Don't be afraid to ask questions and advocate for yourself, because no one else will do it for you!"
I have made lifelong connections with my professors and mentor teachers; I know if I were to have any questions or need support postgrad, I would able to contact them!"
Cianna Winkler '22, Integrated Elementary/Special Education