Masonicare Receives 3D Printed Face Covers Made by CETA Faculty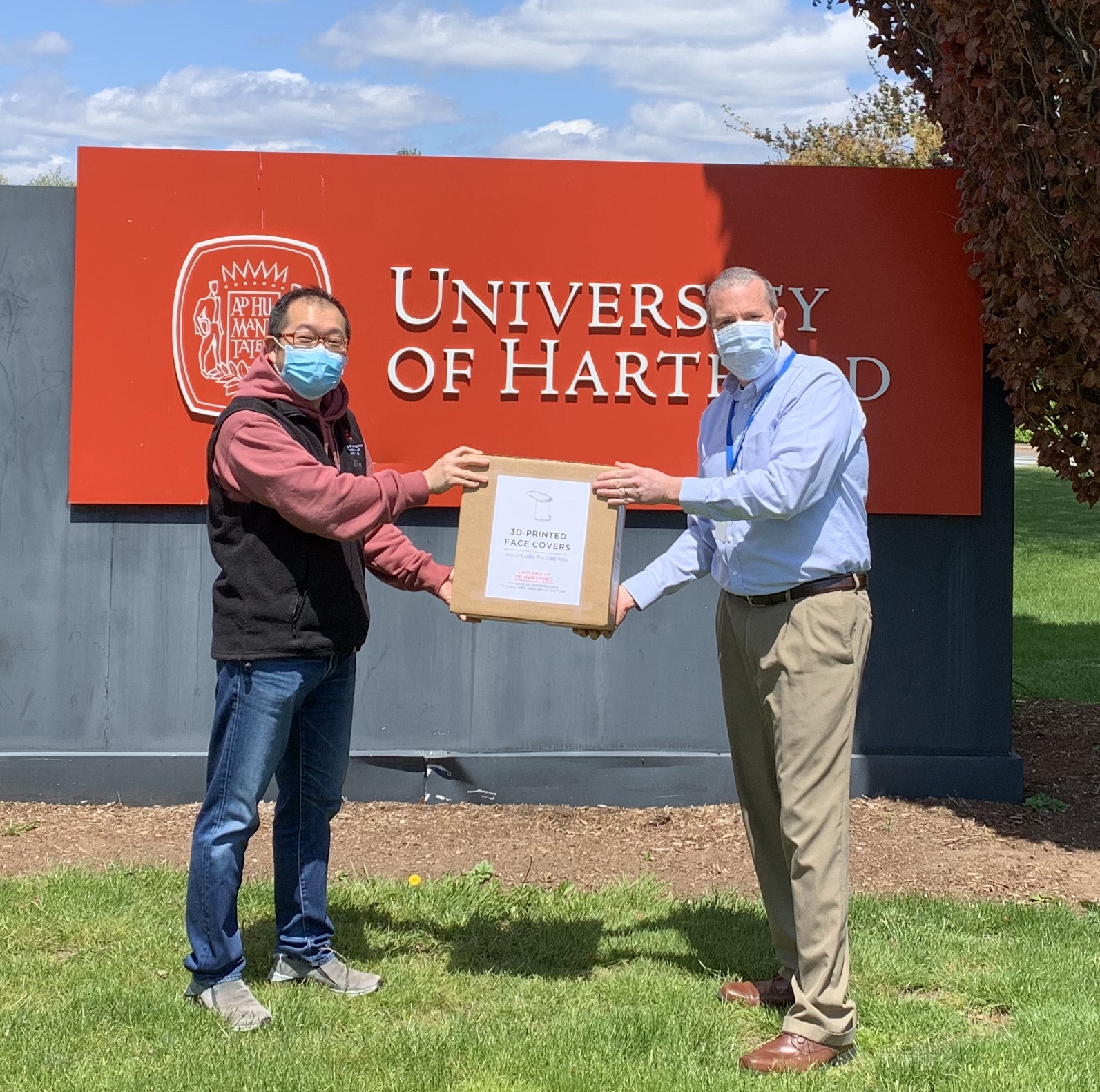 Twenty-five 3D printed face covers known as PPE (Personal Protection Equipment), produced by University of Hartford faculty, have been delivered to Masonicare in Wallingford, Conn. for use by caregivers. Nine members of the College of Engineering, Technology, and Architecture (CETA) at the University of Hartford came together in April to produce 3D printed face covers. The first 100 were donated to local health professionals in the Greater Hartford area. Now, an additional 25 face covers have been printed and donated to Masonicare in Wallingford, Conn. Masonicare provides assisted living, independent living, and memory care services across three communities in Connecticut.
University of Hartford alumnus and Coordinator for Internal Communications at Masonicare Adam Raider '94 (A&S) said, "On behalf of everyone at Masonicare, we are deeply grateful to Professor Asaki and the University of Hartford for this generous donation of face covers for our caregivers. During this nationwide shortage of personal protection equipment, every contribution helps. This gesture is especially meaningful to me personally, as it is coming from my alma mater."
Read more about this story here.