University of Hartford Celebrates Black History Month 2021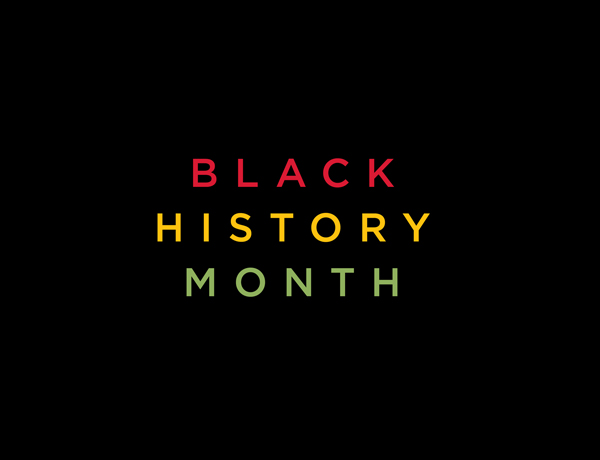 Black History Month is an opportunity to celebrate the accomplishments while recognizing on-going struggles faced within the Black community in the United States. 
Below, we have shared impactful resources that encourage us to participate and become champions of good trouble in our daily lives. These articles, videos, podcasts, and documentaries aim to educate, celebrate, uplift, and honor the Black American community. They are centered around the following themes of Celebrating John Lewis and Good Trouble, Champions of Social Justice, Celebrating Black Women and Black LGBTQ+ History, and COVID-19 & Health.
Celebrating Congressman, Civil Rights Leader, and Good Trouble Champion John Lewis
Documentary: John Lewis: Good Trouble
Using interviews and rare archival footage, "John Lewis: Good Trouble" chronicles Lewis' 60 plus years of social activism and legislative action on civil rights. 
Article: "Civil Rights Leader John Lewis Never Gave Up Or Gave In" by Debbie Elliot
This NPR article outlines the late John Lewis's incredible life and the legacy he left behind. John Lewis was a central figure in the key civil rights battles of the 1960s, including the Freedom Rides and the Selma to Montgomery voting rights march. This article details his story and includes a video clip of his speech at the March on Washington.
Champions of Social Justice
On Wednesday Feb. 10, 2021 from 12:30 p.m. to 1:30 p.m. the University of Hartford will be hosting the annual "Keeping Dr. Martin Luther King's Dream Alive" observance to honor Dr. King. This virtual celebration will feature Yusef Salaam of the Central Park Five.
Meet Yusef: Yusef Salaam, member of the Exonerated Five, is an award-winning motivational and transformational speaker, thought leader, trainer, New York Times Best Selling author and coach.
Books:
WORDS of a MAN, My Right to Be by Yusef Salaam
WORDS of a MAN is a selection of poems written by transformational speaker, Yusef Salaam, during his wrongful incarceration (1987-1995) in connection with the Central Park Jogger case.
Punching the Air by Ibi Zoboi and Yusef Salaam
From award-winning, bestselling author Ibi Zoboi and prison reform activist Yusef Salaam of the Exonerated Five comes a powerful YA novel in verse about a boy who is wrongfully incarcerated. 
Champions of Racial Justice: Black Lives Matter
Organization: Black Lives Matter
Black Lives Matter (BLM) was first founded in 2013. BLM Global Network Foundation, Inc. is a "global organization in the US, UK, and Canada, whose mission is to eradicate white supremacy and build local power to intervene in violence inflicted on Black communities by the state and vigilantes." Their mission includes "creating space for Black imagination and innovation, and centering Black joy."
Article: "Black Lives Matter: From social media post to global movement" by Aleem Maqbool
This article from the BBC discusses the start and the continued growth of the Black Lives Matter Movement on a global scale. The article contains input from Ambassador Andrew Young, a legendary civil rights leader, who states that the BLM movement is a "spiritual, emotional movement created by implicit evils in our society that we have not been willing to face."
Black LGBTQ+ History and Identity
Resources from GLAAD: 
Article: "Common History, Shared Liberation: Understanding Black LGBTQ History" 
"For me, the challenge has been dealing with racism and colorism in the gay community, and homophobia and transphobia in the Black community. So, a lot of us don't get a safe space: We don't get to feel like ourselves around other members of the same community, which often means we have to find another space." 
Video: Celebrating My Black and Queer Identities 
In this video three GLAAD Campus Ambassadors, Jonathan, Savannah, and Briannah, sit down to talk about their intersecting Black and queer identities. 
Video: GLAAD Celebrates Transgender Trailblazers for Black History Month
In this video, GLAAD highlights several transgender trailblazers such as Laverne Cox, Marsha P. Johnson, Kylar Broadus, and more.
List of organizations serving the Black LGBTQ+ community
Celebrating Black Women
Article: "Kamala Harris became the first Black, South Asian VP with 'firsts' surrounding her" by Char Adams and Dartunorro Clark
On Jan. 20, 2021 Kamala Harris was "inaugurated as the nation's first female vice president, as well as the first Black American and first person of South Asian descent." This article discusses the Vice President's road to office, as well as the missions she is passionate about.
Collection: Inspirational Women
This PBS Collection features an "exceptional group of women in this collection of videos and web-exclusive features from trusted public media partners. Each of the features is a window into a documentary or program about Black women who have made a special mark on their communities and the World." 
Health and COVID-19
Join us on Feb. 11, 2021 from 6:30 p.m. to 7:30 p.m. for our Spring 2021 Rogow Distinguished Visiting Lecturer Series, a virtual panel discussion with noteworthy health care leaders discussing Health Equity and Communities of Color. 
Podcast: The Nocturnist Black Voices in Healthcare Series
The Nocturnists is a San Francisco-based independent medical storytelling community. According to their website, "over 200 Black healthcare workers from across the country signed up to participate in [their] project, Black Voices In Healthcare, which aired for ten weeks from June through September 2020, and highlighted stories of racism in the workplace, as well of stories of Black joy, Black love, and Black excellence."
Article: "Fueled by a History of Mistreatment, Black Americans Distrust the New COVID-19 Vaccine" by Dezimey Kum
This article featured in TIME magazine discusses the historical and systemic reasons why Black Americans distrust the new COVID-19 vaccine. This article delves into how "researchers have documented many ways that Black patients are treated differently from white patients in the U.S." The article also quotes and features Dr. Reginald Eadie, president and CEO of Trinity Health of New England who will be one of our panelists at our panel discussion on Feb. 11 discussing Health Equity and Communities of Color.
For more resources on these topics, please visit our website.
Ways to Participate in Black History Month:
Spring 2021 Rogow Distinguished Visiting Lecturer Series: Join us on Feb.11, 2021 from 6:30 p.m. to 7:30 p.m. for our Spring 2021 Rogow Distinguished Visiting Lecturer Series, a virtual panel discussion with noteworthy health care leaders discussing Health Equity and Communities of Color.