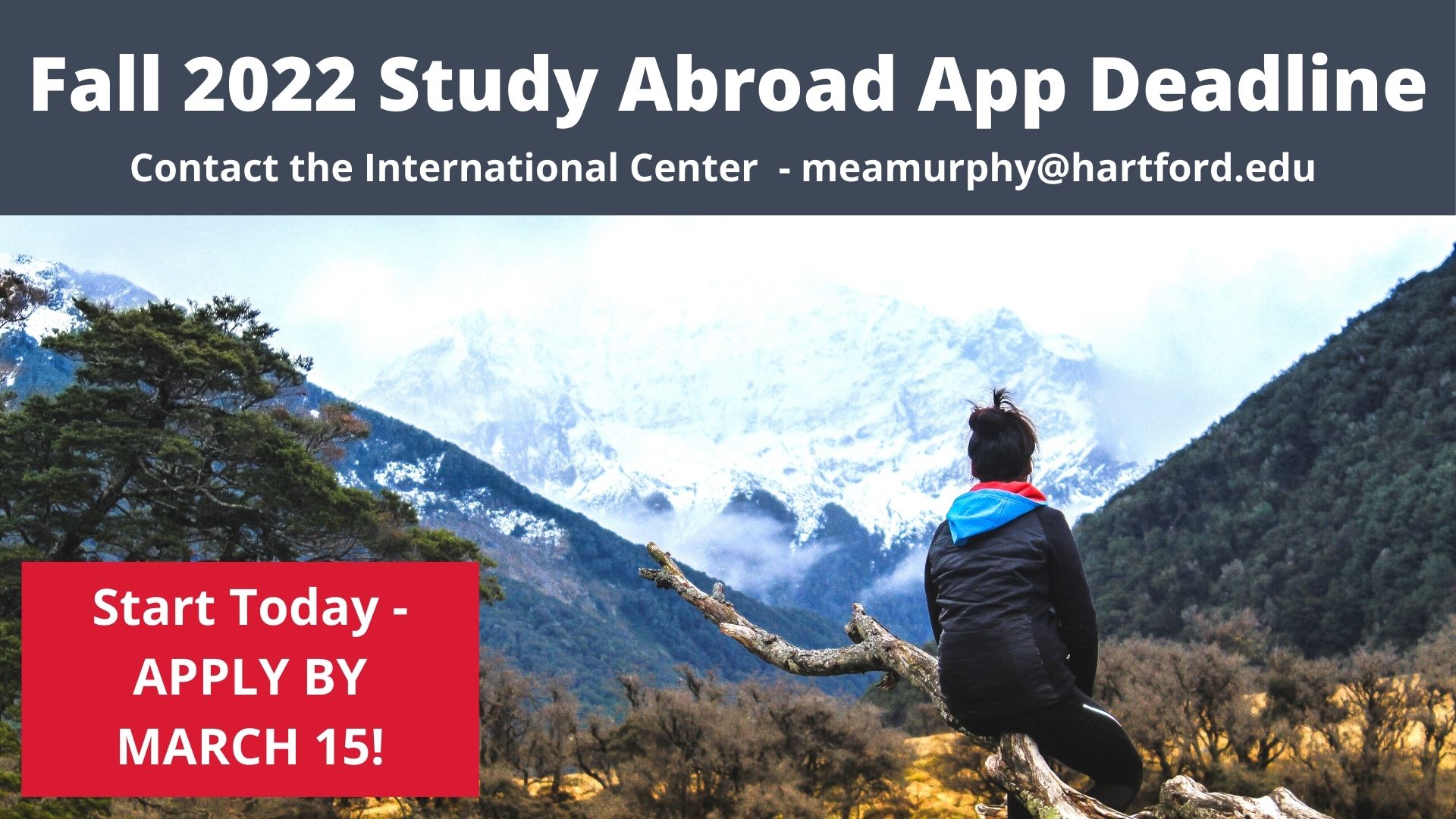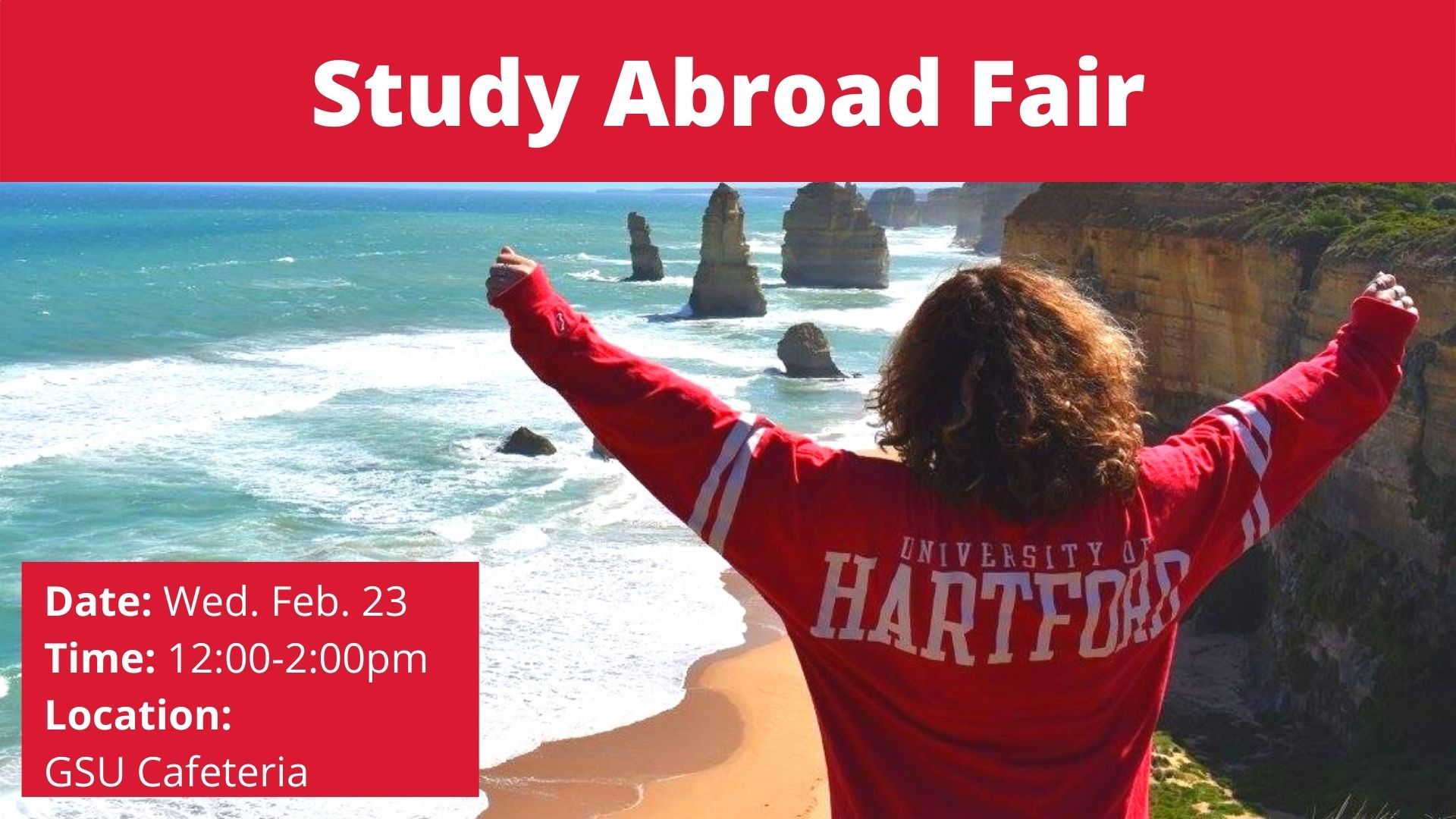 Interested in going abroad or participating in a U.S. semester program for the fall 2022 semester?  The University of Hartford's application deadline for fall 2022 study abroad programs is March 15.  There are a few easy steps to complete before you can start an application:
Once you've met with the International Center, you're ready to begin the brief UHart Study Abroad Application!  
Not sure which country or city? You can explore the available programs on the UHart Study Abroad website or speak with UHart's program partners at the Study Abroad Fair on February 23, noon-2 p.m., in the GSU Cafeteria. 
Questions? Contact the International Center, Assistant Director for Education Abroad, Meaghan Murphy-Rennie at meamurphy@hartford.edu.