Greenberg Center Announces 2021 Wallant Book Award Winner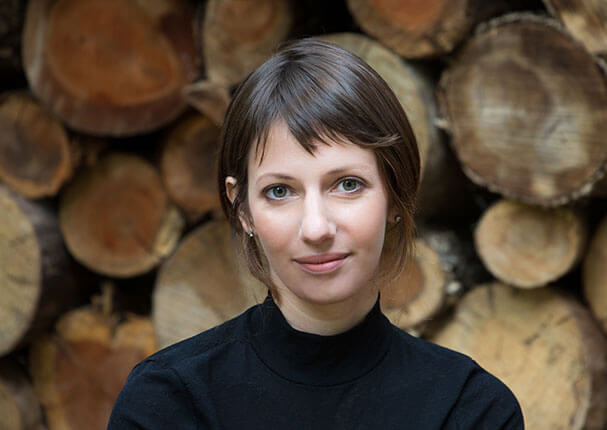 The University of Hartford's Maurice Greenberg Center for Judaic Studies has named author Hanna Halperin the 2021 Edward Lewis Wallant Award winner for her outstanding debut novel, Something Wild (Penguin Random House, June 2021). The presentation ceremony will be held on Wednesday, April 6, at 7 p.m. Based on current public health conditions, the ceremony is scheduled to be held at the Mandell Jewish Community Center in West Hartford, Connecticut.
The Wallant Award is one of the oldest and most prestigious Jewish literary awards in the United States. Established by Dr. and Mrs. Irving Waltman of West Hartford in 1963, the Wallant Award honors the memory of the late Edward Lewis Wallant, author of The Pawnbroker and other works of fiction. It is presented to a Jewish writer, preferably unrecognized, whose published work of fiction is deemed to have significance for the American Jew.
Halperin tackles a very serious topic In Something Wild—domestic violence—while brilliantly depicting the three women at the center of the novel—a mother and her two daughters. Reviewers have praised the novel for its gripping and compassionate treatment of a family coping with the trauma of abuse.