Architecture Students Present Design Proposals to Hartford Mayor Luke Bronin
Department of Architecture students gained real-world industry experience this month after presenting master plan proposals to Hartford Mayor Luke Bronin. 
Three groups of four students each studied site in Hartford that needs architectural improvement and development. Together, the teams developed three master plan proposals based on extensive site analysis, interviews, and historical investigation of existing plans for Hartford, including the Hartford400 plan and the iQuilt plan. One site is adjacent to Bushnell Park, one is behind the Colt factory, and one is adjacent to Dunkin Donuts Park.
With each site around five city blocks, students proposed designs for improving the area and adjacent neighborhoods through multi-use redevelopment that included offices, residences, retail and restaurants, green space, and an improved pedestrian experience.
The projects were initially only for class. But Adjunct Professor Daniel Horowitz was so impressed with the work, he contacted the mayor's office.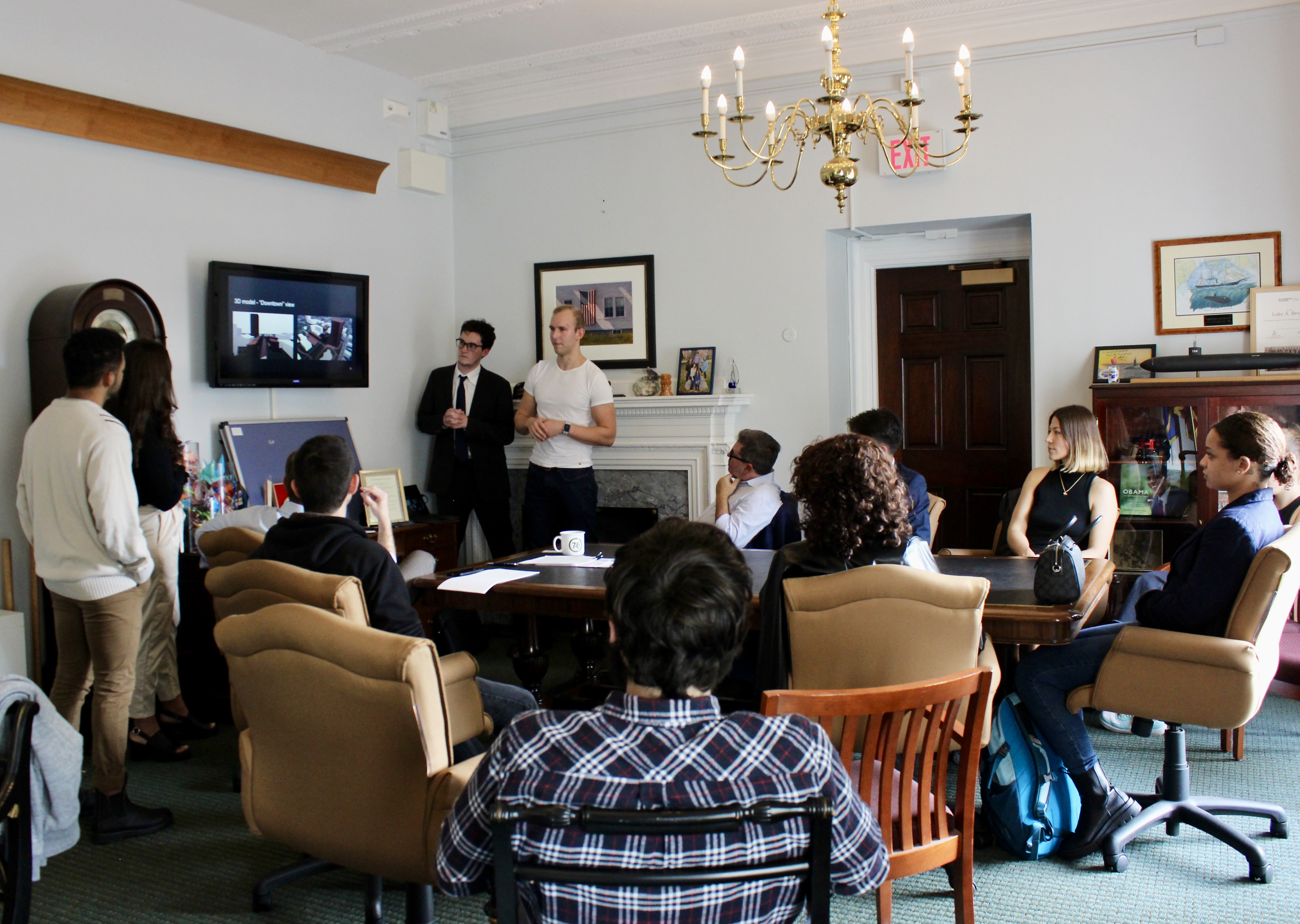 "I wanted the students to understand that good ideas can gain traction and that they should take their voices seriously. Someone just might actually develop one of their projects." He added, "On a whim, I reached out to the mayor's office after their final presentations, and we were very excited, and surprised, when the chief of staff actually responded that Mayor Bronin would like to see the proposals and meet the students."
Many of the students shared how exciting the opportunity was, and were pleased to get real-world industry experience. As this was their first time meeting the mayor, they appreciated his willingness to hear about their ideas.