CETA Offers New Construction Management and Technology Major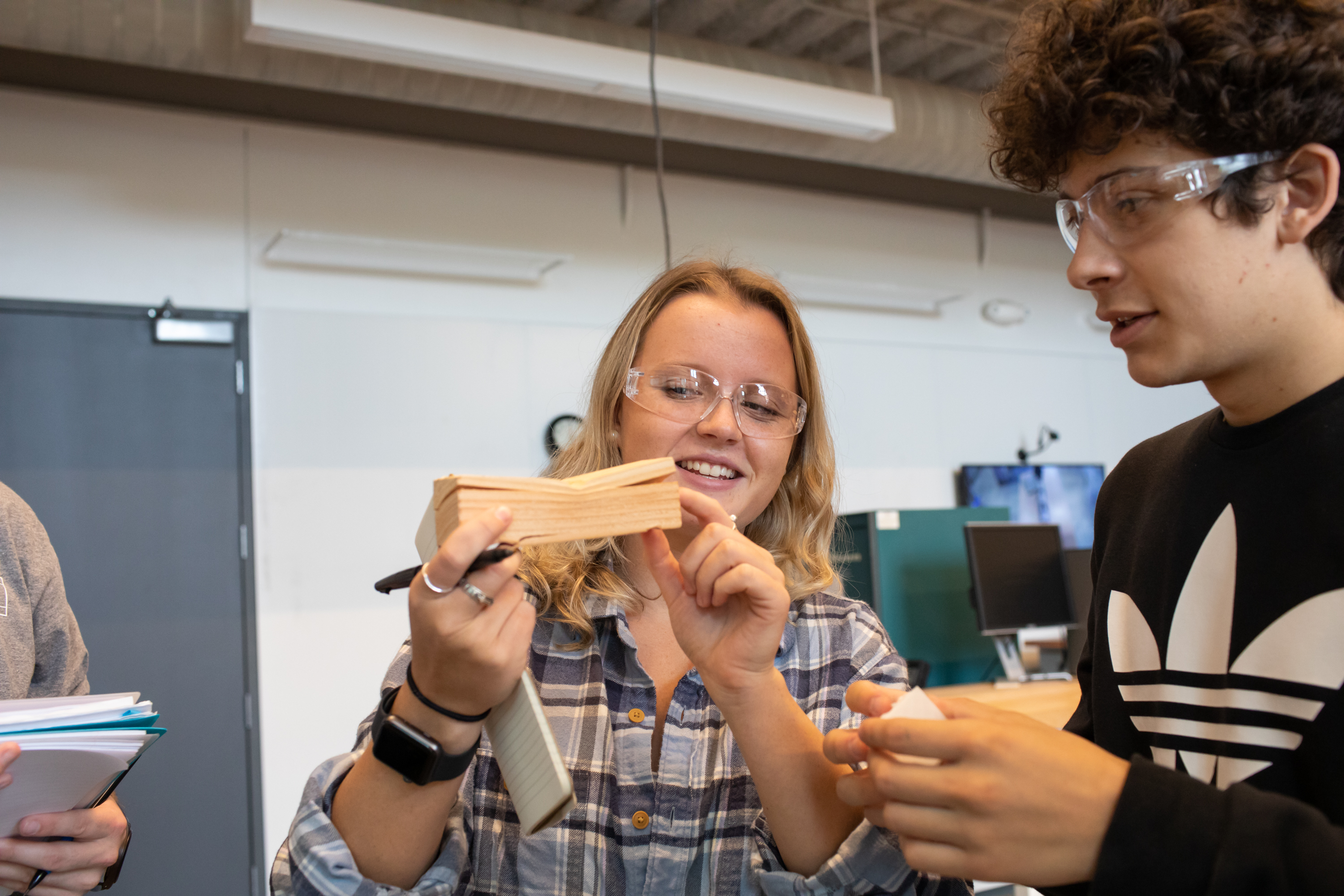 Students in the University of Hartford's College of Engineering, Technology, and Architecture (CETA) have a new option for an undergraduate major: the Construction Management + Technology program. 
The program will prepare students to fulfill the growing demands for entry-level management positions in the construction industry.
CETA strives to provide students with an immersive learning experience that mirrors their industry of interest. Construction management + technology students will have the opportunity to take classes in the newly renovated spaces in United Technologies, Dana Hall, and Harry Jack Gray Center. Program courses and laboratories will also be held in the Hursey Center, UHart's newest 60,000-square-foot academic building that centers around interactive and hands-on learning.
The course catalog includes classes such as Intro to the Built Environment Construction Planning & Scheduling, Site Design: Tools and Process, Managerial Accounting, Intro to Negotiations, and more. The curriculum was carefully designed to expose students to various career options within construction—one highlight is that internship experience is a requirement for program completion. Guaranteed field exposure allows students to strengthen critical thinking skills and discover key components of collaboration, management, and design.
CETA Dean, Hisham Alnajjar, shared his excitement for the new program: 
"It is unique because it is based on our diverse and strong offerings in Architecture, Civil Engineering, and Business. Additionally, it is designed with the full consultations of professionals looking forward to hiring our graduates because of UHart's great reputation in the industry."
The current labor shortage in the construction industry offers an optimistic career outlook for graduates who can meet the growing demand for workers. ABET accreditation will soon be available so graduates can be industry-certified or even take the Professional Engineering Licensure exam to showcase their field expertise.
Learn more here or visit hartford.edu/cmt.