New Track and Field Designs Revealed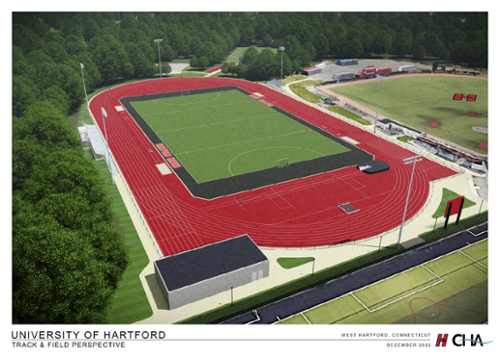 New track and field renderings at the University of Hartford portray a modern addition to the athletics complex with premier space for student-athletes, intramural teams, and the campus community as a whole.
Built to NCAA standards, the new facility will feature a 400-meter, eight-lane "full pour" track that will surround a new synthetic turf tailored to field hockey, while a set of bleachers will be installed on the west side of the field, and lighting will allow for evening use. An adjacent throwing area for field events is also planned for the project, along with a storage building and bathrooms.