Comfort Canine Teddy Joins UHart Community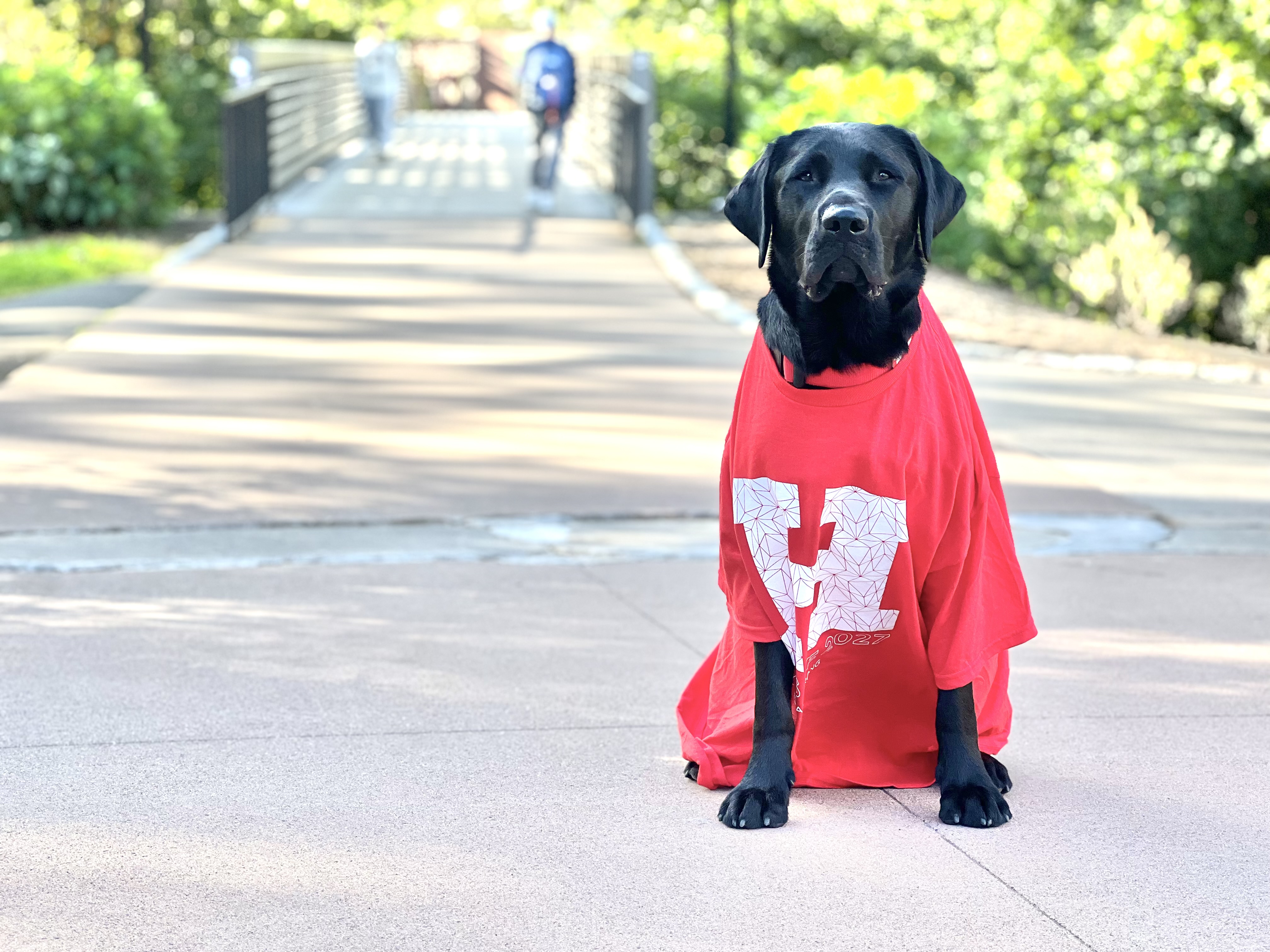 Teddy always does his job with a smile. And a wag. Well, if you consider it "work" to bask in attention, belly rubs, chin scratches, and compliments all day long. 
The 2-year-old Labrador retriever has joined the pack at UHart's Department of Public Safety as a campus comfort canine. An unconventional life for any pup, but one that brings him—and all his new student pals—immense joy.
His upbringing was even more unique. Teddy grew up in a corrections institute with incarcerated individuals serving as his trainers and first fan club. He was born into the Puppies Behind Bars program, which raises service dogs for veterans, first responders, and public safety organizations, and trained for nearly two years.