About the Program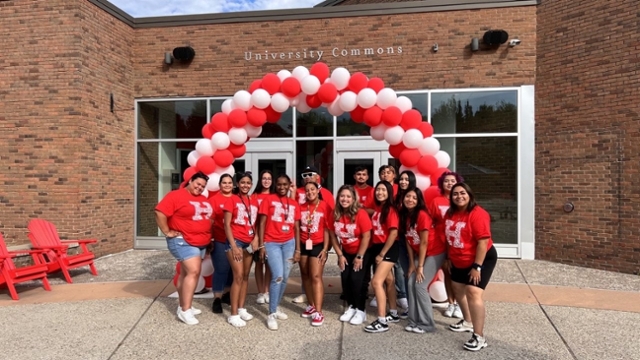 Vuela Mas Alto (VMA) is a program designed to kick-start student success in the Latinx and Hispanic communities throughout their first year at UHart. Our goal is to promote awareness and educate the greater University community about Latinx culture and social issues.
VMA works collaboratively with other University departments to enhance our educational and cultural programs by offering community service, leadership opportunities, and peer-to-peer connections.
Spots for the VMA program are limited! Students who are eligible can apply once they have submitted their deposit to UHart.
Benefits of the Program
There are many benefits offered through this program that support Latinx and Hispanic students as they begin their journey as a Hawk including: 
Early move-in to campus
Scholarship and Volunteer opportunities
Gain a better understanding of what it means to be Latinx or First Generation in Higher Education

Develop a circle of support amongst your Latinx, Hispanic, and First Generation peers

Access to student programs and services prior to the start of school
Time and resources to build relationships and connections with other students
During your time in the program, you will have the opportunity to become familiar with your financial aid, the UHart campus, your class schedule, and to learn more about what it means to be a motivated college student.
Applying to VMA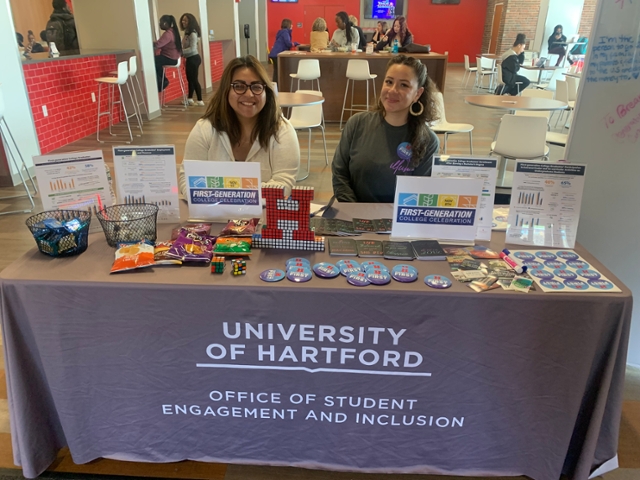 The VMA program application criteria considers:
Students who show interest in learning and educating others about the Latinx community.
Students that express their dedication and motivation to join the program.
Students who are eager to get involved at social events about Latinx history.
Applications will be reviewed as received and successful applicants will be notified on a rolling basis. Space is limited to 30 students.
The priority application deadline for the 2023-2024 school year has passed.