Recital Recording Submission
These instructions are for Hartt Artist Diploma or DMA students who need to share audio or video files, PDF recital programs, and other digital files with the Hartt Recording Studio and Allen Library. Please follow the steps below to use OneDrive.
Hartt AD and DMA students must also consult the Hartt Graduate Handbook for all other requirements about recitals, making recordings, and submission to the library.
OneDrive Digital Submission Instructions: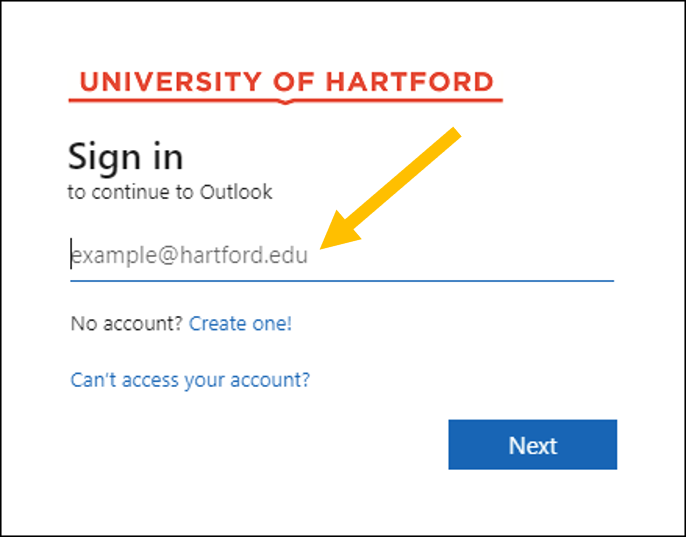 Go to hawkmail.hartford.edu.
When prompted, enter your full University email (including @hartford.edu).
When prompted, enter your University password.
When prompted, verify your identity with 2-step authentication (call or text).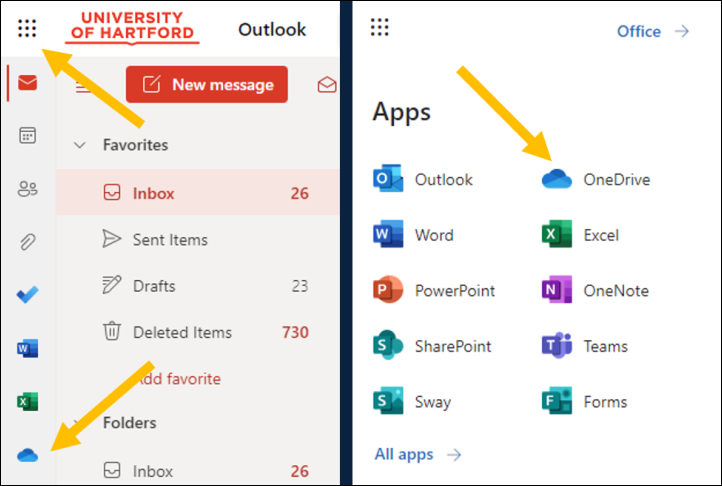 You should now see your Hawkmail account in Outlook. Open OneDrive by clicking the blue cloud in the left side bar. If you don't see it there, open the menu (square of dots in the top-left corner) and then click on OneDrive.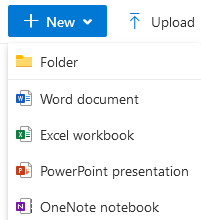 Near the top left, click on "New", and select "Folder" from the drop-down options.
Enter a name for your folder. Be sure to include your full name and very brief description (i.e. "Jess Doe 1st DMA recital").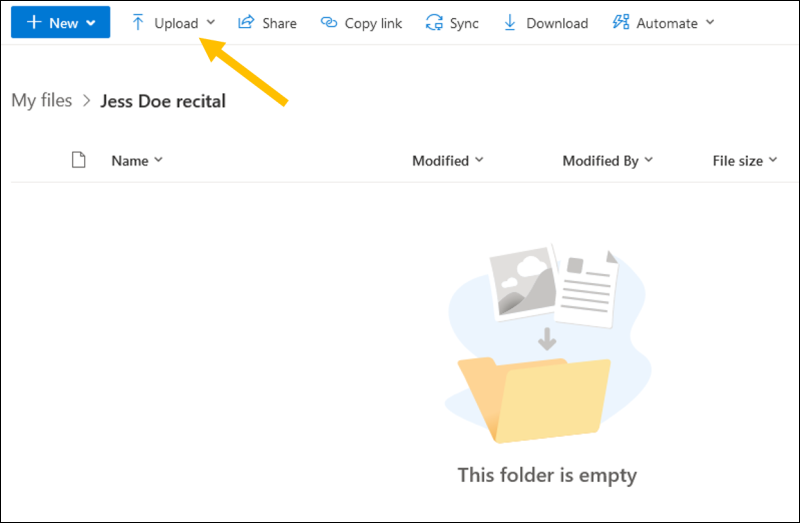 Click on the folder to open it.
Add the recordings and/or PDFs to the folder. You can either drag and drop the files, or you can click "Upload" in the top bar and select "Files" or "Folder" from the drop-down options to pick files from your computer to upload.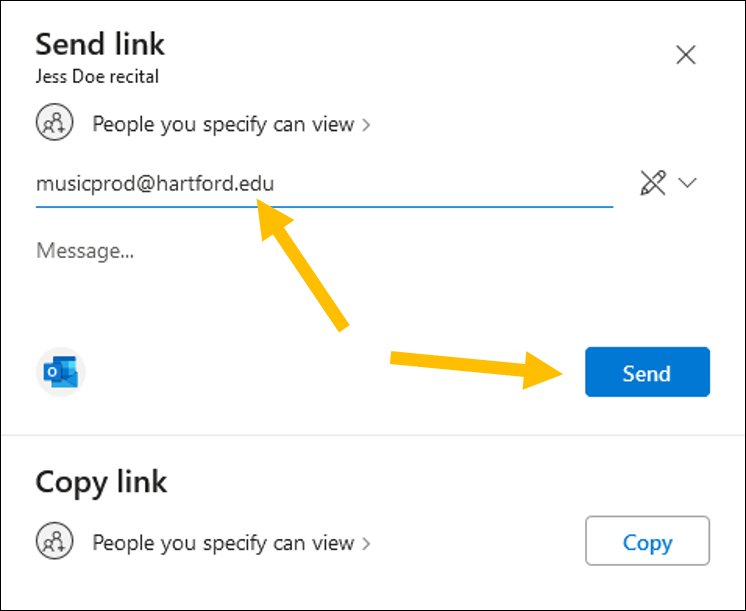 To share these with the recording studio, make sure you are viewing the entire folder you want to share, and then click "Share" at the top of the page.
Enter any email addresses you were told to share with (for Artist Diploma and DMA recitals or Lecture-Recitals, this will be musicprod@hartford.edu and rudnick@hartford.edu), then click "Send."
You should receive an email confirming when the Hartt Recording Studio receives and opens your folder.
Have questions?
Technical questions about audio or video recordings can be directed to the Hartt Recording Studio (musicprod@hartford.edu).
Questions about digital submission via OneDrive can be directed to them as well or to Allen Head Tracey Rudnick (rudnick@hartford.edu).
Questions about Hartt degree requirements can be directed to the Hartt School's Director of Graduate Studies, Donna Menhart (menhart@hartford.edu).