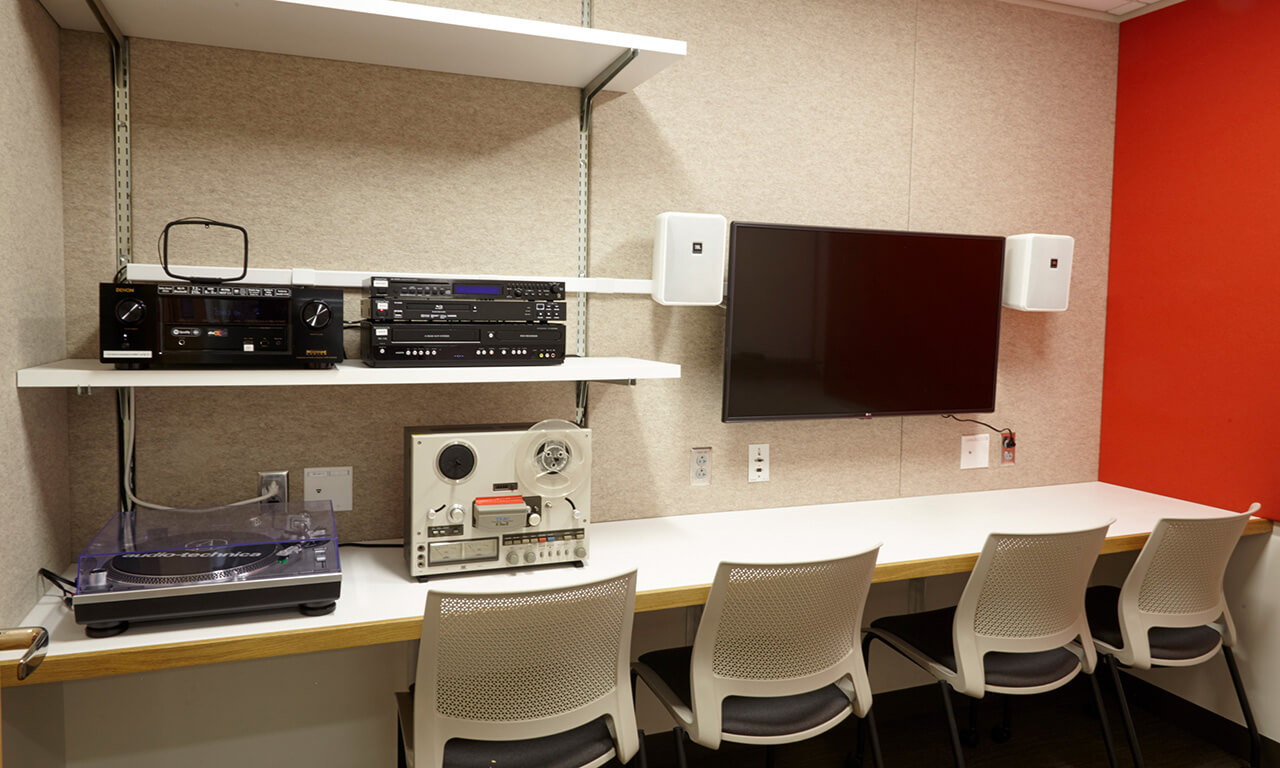 The Allen Library has three rooms outfitted with listening and viewing equipment.
Two rooms are suitable for very small groups, and one is suitable for medium sized groups or small seminars.
Equipment
Each Allen listening/viewing room is equipped with:
Speakers
Large screen video monitor
VGA and HDMI inputs
Media player (CD, Bluetooth, USB)
LP turntable
DVD player
VCR
Blu-ray player
Reel-to-reel tape player (room L137 only)
Room Availability
Rooms are generally available on a first-come, first-served basis, but priority is given to:
Scheduled exams/meetings managed by the library
Users with curricular needs for equipment not available elsewhere in the library
Faculty/tutors for private meetings with students
Group collaboration
If you have questions or if an instructor wishes to reserve a room, contact Lisa Read (860.768.4840) or another Allen Library staff member.
See Also