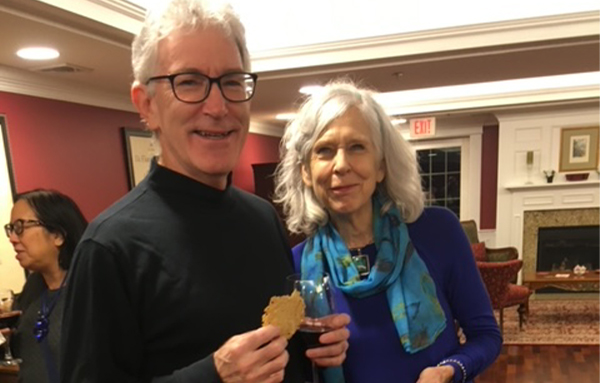 Without its Volunteers the Presidents' College could not continue. It's that simple.
That's because we count on our Volunteers to keep our programs running smoothly. As Course Coordinators, they:
Solidify course details with the instructor;
Email registrants course details and updates;
Verify the classroom set-up.
Volunteers also bring their know-how, creativity and leadership to our event-planning, promotion, and community-building. 
Stimulate your mind, make new friends, and make a difference! We provide training and support.
Be all in. Be engaged. Shape our community.
Please email Chair of Volunteers, Nena Donovan Levine at pcollege@hartford.edu if you are interested in bringing your talents to the Presidents' College.
Perfect for this life stage. I'm able to easily integrate Presidents' College classes with my travel and volunteer schedules.
Meg Aldrich, Volunteer