We offer three low-residency Master of Fine Arts degrees. Apply to one of our graduate programs via the University of Hartford's Graduate Application.
Illustration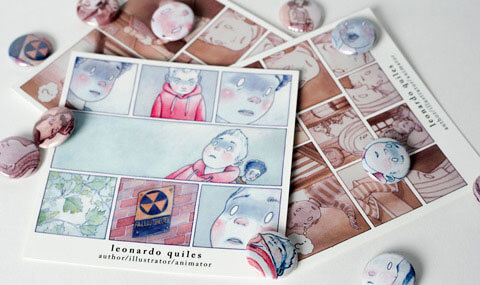 The illustration program is designed specifically to meet the needs of practicing illustrators who maintain active, full-time professional careers. The independent, tutorial-based program structure requires two and one-third years to complete.
Photography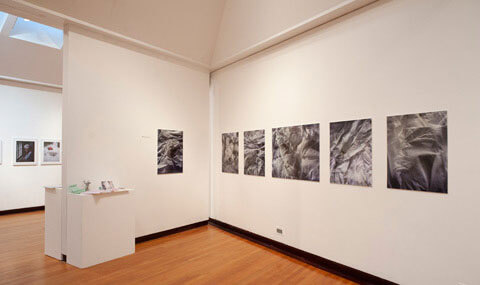 The illustration program is designed specifically to meet the needs of practicing illustrators who maintain active, full-time professional careers. The independent, tutorial-based program structure requires two and one-third years to complete.
Applying to the Interdisciplinary MFA
Gather all the documents and files you will need for your application. These include:
Your official undergraduate transcripts (BFA or equivalent) from an accredited institution. Contact the institution, and have one official copy sent to:
Graduate Admissions Office, CC 231,
University of Hartford,
200 Bloomfield Avenue,
West Hartford, CT 06117 USA
Or have an official electronic transcript submitted to gradstudy@hartford.edu using school code 3436, if your prior college institution offers electronic transcript services.
Letter of Intent, indicating how your intentions align with this MFA program (no more than 1,000 words). This statement should address your influences, interests, brief personal history, current creative research interest, and reasons for applying to a graduate program at this time.
Your resume or CV, include art and professional projects and other relevant experiences.
The names and email address of two (2) professional references from the arts who can speak to your readiness for graduate study and your ongoing creative practice. Communicate with them that they will receive an email submission form to upload their recommendation.
Your portfolio, representing your best work and indicating your major interest and directions. At least half of the images should represent work done within the last two years and all should be from within the last four years. The portfolio may consist of 20 still images, or 20 minutes of time-based content, or a combination of still and time-based work (such as 10 images and 10 minutes of time-based content).
You will need to create an account via our main admissions page. Follow the prompts, your primary email address will be your username, and you will receive a temporary PIN before creating a final password. You can continue to log in and out as you complete the forms, and your application will be saved for editing until all required items are complete.
In the Program of Study section, use the dropdown menu to navigate to "Fine Art" and "Interdisciplinary Art" for the Nomad/9 MFA. The degree will automatically be "Master of Fine Arts" and you will be applying to the Summer semester.
When uploading your portfolio, please keep in mind that we support media files as large as 5GB, but please be advised that larger files will take longer to upload from your Internet connection and may stall if you are on a wireless connection or one that cannot sustain a connection for the necessary period of time. Uploaded documents may contain no more than 75 pages. We support the following file formats:

Video: .avi, .flv, .m1v, .m2v, .m4v, .mkv, .mov, .mpeg, .mpg, .mp4, .webm, .wmv (Apple ProRes is not currently supported. If uploading a .mov, please use an alternate codec.)
Audio: .aac, .aif, .aiff, .iff, .fla, .m4a, .mpa, .mp3, .ra, .wav, .wma
Slide: .bmp, .gif, .jpg, .jpeg, .png, .tif, .tiff
Document: .doc, .docx, .odg, .odp, .odt, .pdf, .ppt, .pptx, .rtf, .wpd

Once all items are uploaded, navigate to the "Your Portfolio" tab to see them. Use the "Edit Details" link to add in descriptive information, including title, year, size, medium, and any description you would like to share with the review committee.
Carefully review your application, and pay the non-refundable application fee of $50. Once submitted, you cannot edit your application.
In addition to the standard application requirements, International Applicants are also required to submit:
Guarantor's Statement — International students must provide a bank statement to ensure adequacy of funds. This statement is also used to issue an I-20 form to students. The Guarantor's Statement is necessary for obtaining a visa. The cost for international students to study at the University of Hartford can be found here.
TOEFL — Official score to be submitted. The University of Hartford test code number is 3436. Visit TOEFL at ets.org. Minimum score: 550 paper-based or 79 Internet- based. The Pearson Test of English (PTE) minimum
score is a 58. Visit the PTE at pearsonpte.com. The IELTS is also accepted with a minimum score of 6.5 or higher or Duolingo is accepted with a minimum score of 62 at duolingo.com.
Transcript evaluation — Transcripts must be evaluated by a NACES member evaluation service. Please visit
naces.org/members.html
for a list of approved evaluation partner companies. The evaluation, at minimum, should indicate each course that the student has completed, the grade and the equivalent of a four-year bachelor's degree at a U.S. regionally accredited institution. The $50 application fee will be waived to defray the cost of the evaluation.