Politics, Economics, and International Studies
In the Department of Politics, Economics, and International Studies, you gain real-world experience before you graduate! You'll also benefit from learning in small class sizes, and individualized academic advising.
We offer three majors that are closely related:
Our Bachelor of Arts in Economics gives you the foundation for a wide variety of careers in governmental, nonprofit organizations, business, public administration, and foreign services, and provides an appropriate foundation for a wide variety of careers. Economics is the preferred major if you want to pursue graduate work in economics, business, public administration, or the law.
The Bachelor of Arts in International Studies is an interdisciplinary major that allows you to approach global issues in their complexity, including politics, economics, language, history, communication, culture, and arts.
Our Bachelor of Arts in Politics and Government exposes you to political and economic philosophies and to the consequences of specific public policies, and combines political and economic inquiries and approaches. You will focus on the historical relationship between politics and economics and how it manifests itself in today's world.
Minors are also offered in economics, international studies, political economy, and politics and government to complement a variety of majors because the global economy and political climate affects us all.
Hands-On Experience
There are plenty of opportunities to apply the skills you acquire in the classroom. You also can collaborate with faculty on research and conduct independent studies designed to put you on the path to a successful and engaging career.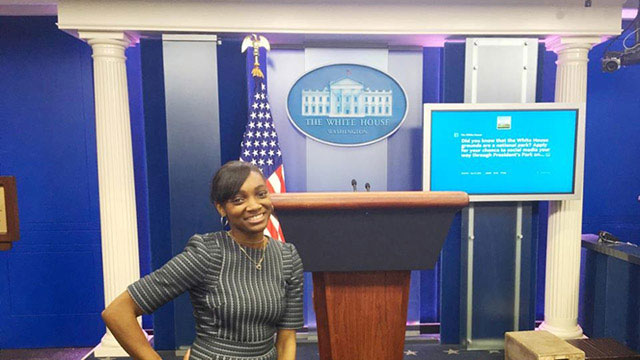 Enroll in UHart's Washington Semester at American University and take a semester's worth of classes while interning at a government agency.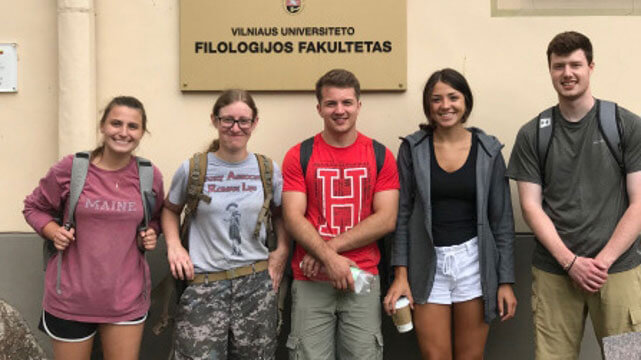 Take your learning international through our study-abroad opportunities in places like India, Korea, Japan, Jordan, and Kenya.
Meet the Politics, Economics, and International Studies Department
Katharine Owens, PhD
Associate Professor
Owens received a Fulbright Foreign Scholarship to teach and do research on marine debris found along India's southwest coast. Her work in India models a marine debris and policy action course she taught at UHart n 2016, when her students collected and cataloged more than 1,600 pieces of trash along Connecticut's beaches. This time she is working with students at the University of Kerala, teaching two two-week modules to collect, describe, and report on debris.
The heart of my work is galvanizing citizens and students to collect data and share the results with local politicians to encourage policy change. It is by its very nature not something one person can do alone.