Politics, Economics, and International Studies
In the Department of Politics, Economics, and International Studies, you gain real-world experience before you graduate! You'll also benefit from learning in small class sizes, and individualized academic advising.
We offer three majors that are closely related:
Our Bachelor of Arts in Economics gives you the foundation for a wide variety of careers in governmental, nonprofit organizations, business, public administration, and foreign services, and provides an appropriate foundation for a wide variety of careers. Economics is the preferred major if you want to pursue graduate work in economics, business, public administration, or the law.
The Bachelor of Arts in International Studies is an interdisciplinary major that allows you to approach global issues in their complexity, including politics, economics, language, history, communication, culture, and arts.
Our Bachelor of Arts in Politics and Government exposes you to political and economic philosophies and to the consequences of specific public policies, and combines political and economic inquiries and approaches. You will focus on the historical relationship between politics and economics and how it manifests itself in today's world.
Minors are also offered in economics, international studies, political economy, and politics and government to complement a variety of majors because the global economy and political climate affects us all.
Hands-On Experience
There are plenty of opportunities to apply the skills you acquire in the classroom. You also can collaborate with faculty on research and conduct independent studies designed to put you on the path to a successful and engaging career.
Benedicta "Benie" Kwarteng
International Studies; Politics and Government, '23
Benie has been granted a 2023 Charles B. Rangel International Affairs Fellowship, the first UHart student to earn the honor, following a nationwide competition of nearly 900 highly qualified candidates. Just 45 fellows were chosen across the country. The program will allow Benie to pursue her master's degree, work overseas and stateside with a member of Congress, and become a U.S. diplomat in summer 2025 with an appointment in the U.S. Department of State Foreign Service, embarking on one of the most challenging and rewarding careers of service to her country. Read more.
I decided to apply to the Rangel Fellowship because it was a great opportunity that will allow me to continue my education and pursue a career in the foreign service. I was mostly excited by the professional development aspect of the fellowship, which will allow me to do a congressional internship and an internship at a U.S. Embassy abroad. I know the experience will be very relevant to my own journey as a diplomat,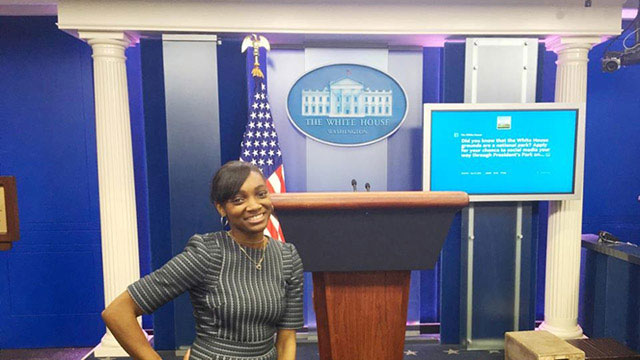 Enroll in UHart's Washington Semester at American University and take a semester's worth of classes while interning at a government agency.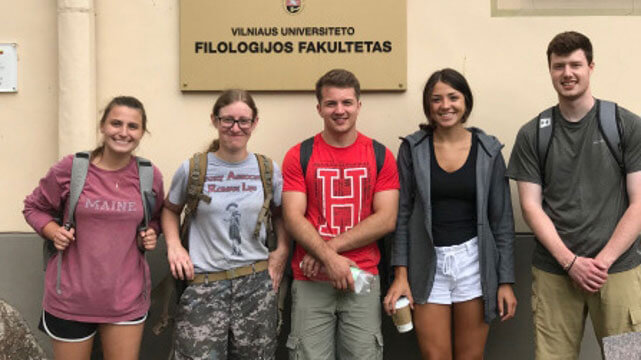 Take your learning international through our study-abroad opportunities in places like India, Korea, Japan, Jordan, and Kenya.
Meet the Politics, Economics, and International Studies Department