What is Hartt 100?
Hartt 100 is a celebration of Hartt's 100th anniversary.  Hartt 100 will present hundreds of events by Hartt collegiate and community division faculty, staff, students, and alumni. Events will explore our distinguished past, and point to an exciting future while showcasing the continued excellence of The Hartt School.
Be a Part of Hartt 100
Whether you are a student, alumnus/a, or patron of the arts, the Hartt 100 Celebration has an experience for you. Here, you will find highlighted performances, info for alumni reunions, and more.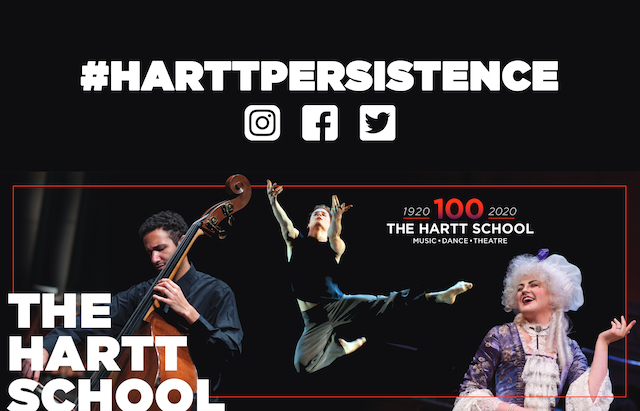 We are thankful that technology allows us to connect, converse, and continue to develop our crafts. We want Hartt alumni, students, faculty, and community members to help us celebrate all we can do to keep the arts alive by sharing photos and videos of virtual or remote learning experiences, as well as how you are engaging with the arts community. Be a part of the conversation by using #harttpersistence.
One Hundred Years of Hartt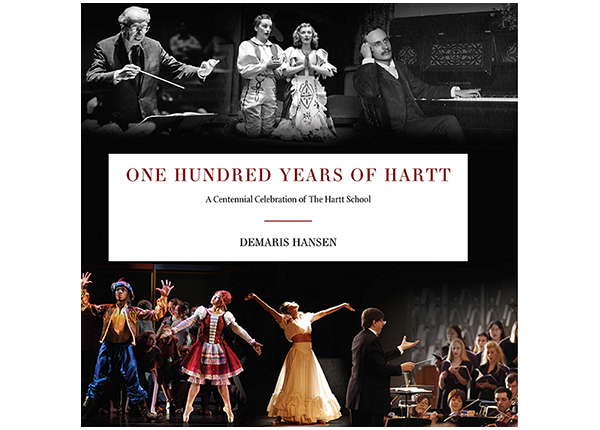 One Hundred Years of Hartt – A Centennial Celebration of The Hartt School examines the rich history of The Hartt School.  Written by Hartt faculty member Demaris Hansen, this books looks at written communications, school newsletters, and speeches that shaped the school into the distinguished performing arts institution it is today. Get your copy at the University of Hartford Bookstore.
Continuing His Legacy!
Resilient. Determined. Unconstrained. These are just a few of the words used to describe Hank Bolden, an 83-year-old saxophone student that has returned to The Hartt School's
Jackie McLean Institute of Jazz
to complete the degree he started in the 1950s. As one of the few remaining African-American Atomic Veterans, Hank's story shows that music knows no bounds, and that it is never too late to pursue your passion. 
Credit:
Connecticut Public Television / Ryan King
We had to build an institution to train these musicians as well-rounded persons.
Moshe Paranov, 1927, Co-founder