Our dynamic and accomplished alumni are making an impact all over the world. They are accomplished musicians, dancers, choreographers, actors, singers, educators, technicians, and arts administrators who have earned awards and acclaim in their respective fields.
Music Education Alumni Support Group
Hartt faculty members Glen Adsit and Warren Haston are interested in creating the Hartt Music Education Alumni Support Group.  The vision is for the group to meet a few times a year and serve as a network of support for one another. Check back later for more details.
Alumni News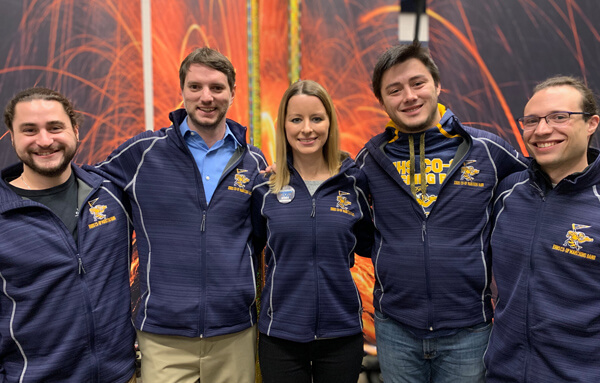 Hartt Alums lead the undefeated East Haven High School Co-op Marching Band. 
Hartt alums Adam DiPersio '17, Matt Laudano '16, Katie Trainer '12 M'16, Tyler Miller '17 M'19, and Matt Torcellini '11 are part of the 11 person team who lead the undefeated East Haven High School Co-op Marching Band. The band has received the titles of Connecticut State Champions and New England Champions for 3 consecutive years, and most recently were named the Group IIA National Champions.
Mikaela Papasodero
BFA, Dance Performance, 2019
Mikaela's senior piece, Spectrum,  has since been performed at the Ailey Citigroup Theater, the Boston Contemporary Dance Festival, and the Versatility Dance Festival. She was also recently asked to perform the work for a show at RIOULT Dance Center, where she was able to present alongside artists such as Jenn Freeman, Maleek Washington, Jon Lehrer, Pascal Rioult, and Hannah Cullen.
Mikaela currently works for two professional dance companies in NYC: Amirov Dance Theater and Rioult Repertory Project. She also enjoys traveling all over the United States to perform and guest teach. Learn more about Mikaela's Hartt experience.
I was extremely close with my class, and still talk to all of them everyday. They're my family, and they always will be.
I firmly believe that my time at The Hartt School laid the musical foundation that I rely on every time I step on stage to perform, and it's because of this remarkable foundation that I am able to stand so tall today.
Ryan Speedo Green '08, World Renowned Bass Baritone
Nicole Arruda
BA in Performing Arts Management, 2019
After landing an internship at the artist management company, Triple 8 Management, Nicole secured her current full time position with AGD Entertainment in the Zero to Sixty artist development program– a curriculum based day-to-day management program that provides education, mentorship, and support services for developing artists. Learn more about Nicole's Hartt experience.
Lean on a small, tight-knit family like the PAM program and it's professors and maximize every connection it gives you. Trust me, that [program] ended up making me stand out...because it gave me a deeper, more personal, and different look at the industry.
The Hartt Alumni Award
Since 1959, The Hartt School has recognized an outstanding alumnus/alumna with the Hartt Alumni Award.
The Hartt Alumni Award Committee
Larry Alan Smith, Ex-Officio Member, Dean, The Hartt School
Patrick Miller, Committee Chair, Academic Studies
Nancy Anderson, Vocal Studies
Steve Davis, Jackie McLean Institute of Jazz
Amy Manfredi, Dance
Sarah Milligan, Music Education
Richard Provost, Instrumental Studies
Timothy Stella, Theatre
Alumni Award Recipients
Professional conductor, composer, playwright, actor, arts advocate, and educator David Lazaar Katz '77, AD'84, M'89, is founder and chief judge of The American Prize National Nonprofit Competitions in the Performing Arts, administered by Hat City Music Theater, Inc., based in his hometown of Danbury, Connecticut. Since its founding, The American Prize has attracted thousands of contestants from all 50 states, and in 2016, Katz was honored by Musical America as a "Top Professional of the Year" for his work creating and sustaining The American Prize.
Orin Wolf '01 graduated with a Bachelor of Fine Arts in Actor Training. He is the leading producer of The Band's Visit which won 10 Tony Awards in 2018, including Best Musical, making it one of the most Tony-winning musicals in history. It also won the 2019 Grammy Award for Best Musical Theater Album. Wolf is also president of NETworks Theatrical Presentation, the largest Broadway touring production company.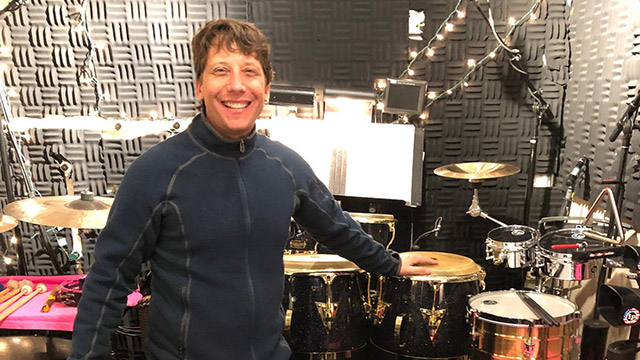 Grammy Award-winning percussionist Shane Shanahan has cultivated his own unique and highly sought-after sound by combining his studies of drumming traditions from around the world with his background in jazz, rock, and Western art music. He has been touring around the globe, performing side by side with Yo-Yo Ma as an original member of the award-winning Silk Road Ensemble and is currently co-artistic director of the group.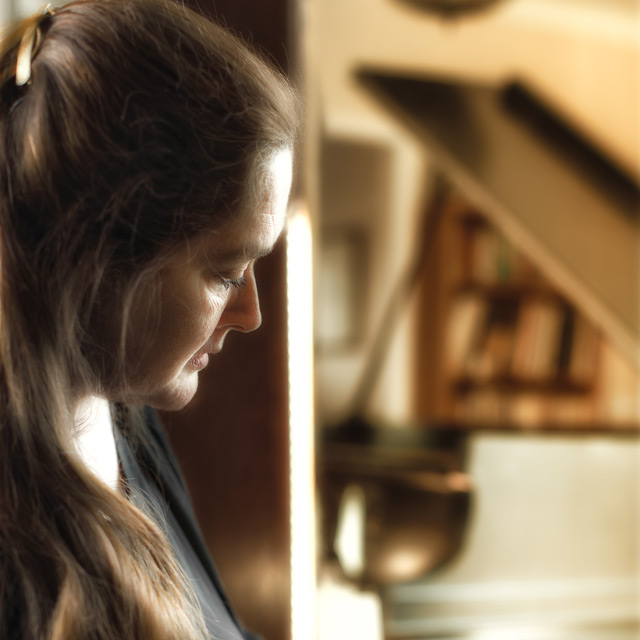 Martha Summa-Chadwick '83, has achieved a wide reputation as a performer of chamber and solo works for piano. She is also an advocate of the use of music in therapy.
"There's no doubt in my mind that the seeds sown during my time at Hartt were the catalyst for my unique career path.  I was so fortunate to have been there when the founders were still doing some teaching; each and every one of them, as well as all of my other professors, encouraged a real 'outside the box' type attitude with not only music but also with life," said Dr. Summa-Chadwick.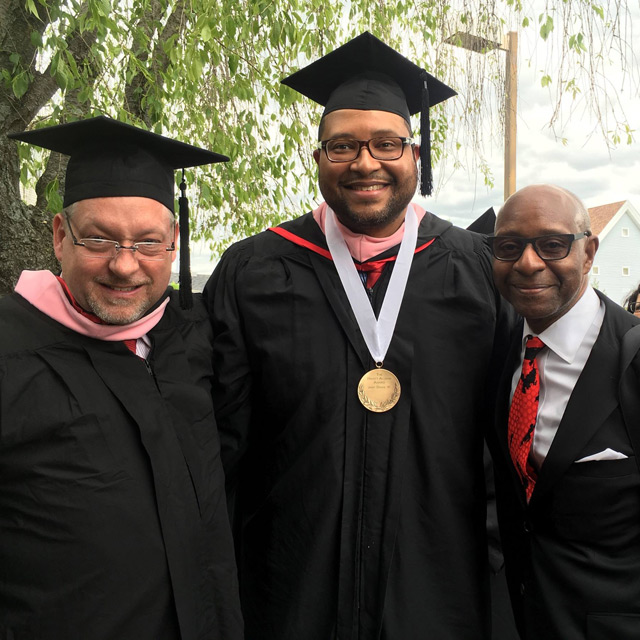 Jimmy Greene is celebrated for his prominence in the areas of jazz, music education, and composition, maintaining world-renowned distinction as a performer, teacher and arts advocate. He has been honored with two Grammy® nominations, and has led the Jimmy Greene Quartet in jazz clubs, festivals, and other venues worldwide, including the Village Vanguard (New York,) Le Club (Moscow,) and Casa del Jazz (Rome), to name but a few.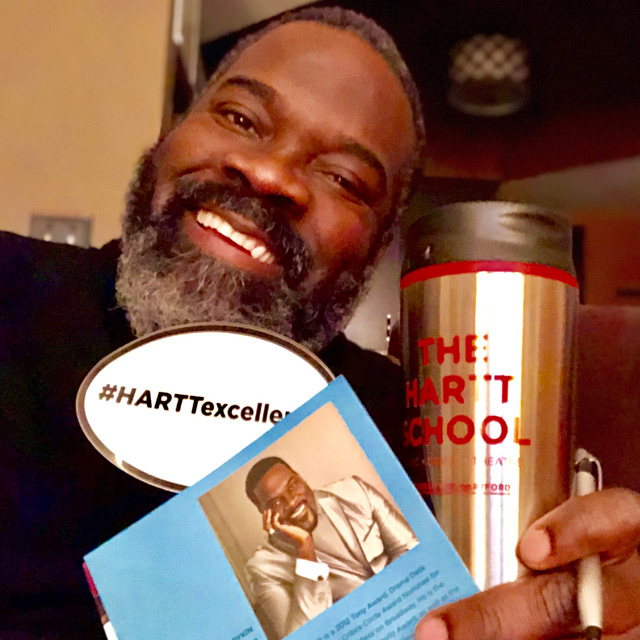 Phillip Boykin has been featured in the Broadway revival of Once on this Island, playing the role of Tonton Julian. The cast of this musical won the Tony Award for Best Revival of a Musical. Additionally, Boykin was nominated for a Grammy Award for Best Musical Theater Album and was nominated for numerous other awards.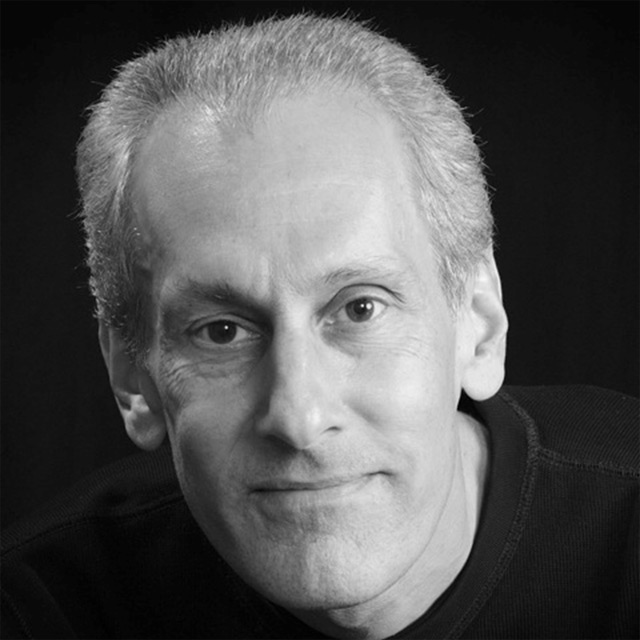 Ed Alton has sustained an impressive career in the Los Angeles television, film, and recording industries for nearly thirty years. He has been one of television's top theme composers, and has composed scores for more than 530 episodes of 31 different prime time network television series.  He has also performed as a bassist on more than 70 feature film soundtracks. He has been honored with five ASCAP Top TV Composer Awards, an Emmy nomination, and several Gold and Platinum record awards.