An Inside Look at The Hartt School
Latest News

The Return of the Richard P. Garmany Chamber Music Series 
Under the leadership of founding curator Steve Metcalf, the Garmany Chamber Music Series quickly established a tradition of presenting world-class artists performing meaningful and enriching programs. Whenever possible, the series seeks to bring new music, cutting edge ensembles, and innovative approaches to the performance of chamber music. At the same time, it is imperative that the needs of the students are met, involving as many different areas of the school as possible in masterclasses, coachings, and lectures.  
The University of Hartford's Hartt School gratefully acknowledges that this concert series is made possible by the Richard P. Garmany Fund at the Hartford Foundation of Public Giving.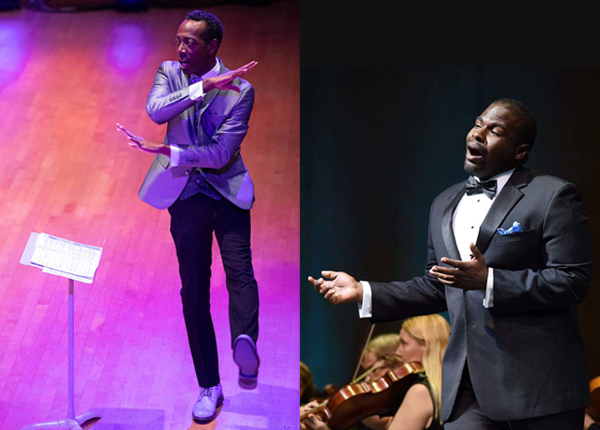 Hartt Appoints New Vocal Faculty
After two national searches that began during the fall of 2019, The Hartt School is pleased to announce the appointment of Anthony Trecek-King to the position of Associate Professor of Choral Music and Director of Choral Activities, and Thomas Cannon, baritone, to the position of Assistant Professor of Voice.
Watch Now
Resilient. Determined. Unconstrained.
These are just a few of the words used to describe Hank Bolden, an 83-year-old jazz saxophone student that has returned to The Hartt School to complete the degree that he started in the 1950s. As one of the few remaining African-American Atomic Veterans, Hank's story shows that music knows no bounds, and that it is never too late to pursue your passion. View his full interview below. Credit: Connecticut Public Television / Ryan King
More News from The Hartt School
Faculty, staff, and students gathered together from the comfort of their homes on Thursday, May 14 to celebrate the class of 2020. View the virtual commencement.
University Announces Recipients of Regents' Honor Awards for Graduate Students. Read more.
University of Hartford Celebrates Internationally Renowned Artist Meredith Monk. Read more.
UHart Students Connect with Music and Tech Industry Insiders. Read more.
Hartt Celebrates the Life and Music of David Macbride. Read more.
Harold Lloyd Project: His Life, Films, and Legacy. Read More.
Hartt Dance Recognized as "Best College Dance Program" by DanceUS.Org. Read more.
The Julius Hartt Musical Foundation, Inc. Board of Trustees Names New Members. Read more.
Gilda Lyons Joins the Composition Department at The Hartt School. Read more.
Share Your News!
If you are a University of Hartford student, faculty/staff member, or alumni and have news to share, we'd like to know!