The Hartt School
Ballet Pedagogy
The ballet pedagogy emphasis is designed to prepare students for a career in dance education at the highest level. Students are trained to teach ballet to all ages in professional school and university dance programs. This major strongly emphasizes pedagogical structure and theory, covering different styles and schools of ballet and modern dance, from the earliest pre-ballet to coaching the advanced dancer.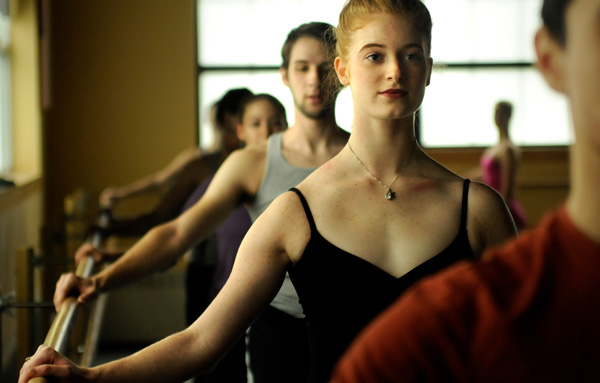 The ballet pedagogy emphasis incorporates classroom teaching and internships in both The Hartt School Community Division's dance classes and in area public schools. Students in the pedagogy program participate fully in the many performance opportunities available to Hartt's dancers. This program offers future dance teachers the opportunity to develop their ability to function as engaged and educated citizens throughout their careers.
For more information, and to see a complete list of degree requirements, visit the Course Catalog
Eran Bugge
BFA, Ballet Pedagogy 2005, 2012 Hartt Alumni Award Recipient
Eran Bugge has been a member of the Paul Taylor Dance Company since 2005.
I have always felt that one of the best choices I ever made was to attend The Hartt School Dance Division. Without the rigorous training, academic knowledge about my art form, and support from the faculty I received, I don't believe I would be where I am today. I was so lucky to be exposed to excellence in all art forms while at Hartt and I carry those experiences and connections with me still today.