Barney School of Business
Minor in Project Management
Project management is a growing profession, gaining 1.5 million jobs annually around the world.
About the Minor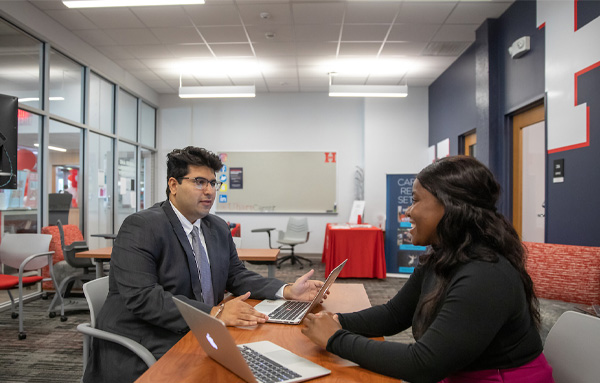 In a highly competitive job market, skills in project management are what employers want—in fields as healthcare, finance, business, government, and more. Many of the world's leading organizations employ project managers and recognize the value of hiring candidates with certifications.
The BSBA with Project Management Minor program combines project management technical competencies with behavioral (e.g. leadership, team development, etc.), and strategic awareness competencies that formulate a holistic approach to project management. Coursework assists students in the development of fundamental knowledge and skills to plan, lead and control projects through the complete life-cycle to meet scope requirements, schedule, and budget. Students have opportunities to gain fundamental practice with the tools and processes of project management to enhance project outcomes. 
These processes are aligned with the knowledge areas of the Project Management Institute's Project Management Body of Knowledge (PMBOK®) Guide which include: scope management, stakeholder management, schedule management, cost management, risk management, communications management, quality management, procurement management, human resource management, and project integration. Students with this minor are equipped with relevant career-ready skills that can be leveraged in a variety of industries.
Course Requirements
For complete course descriptions, please see below.
Risk Analysis and Management
Project Management
Developing Management Skills
Advanced Project Management
Visit the course catalog.
Risk Analysis and Management
Management and Organizational Behavior
Project Management
Developing Management Skills
Advanced Project Management
Visit the course catalog.
The following courses are required in addition to the requirements listed below for non-Barney students.
All of the required and elective courses for the minors must be taken for a letter grade.
Student must have a 2.0 overall GPA and maintain at least a 2.0 GPA for courses in the minor.
Courses cannot be double counted between 2 or more minors, students must take unique courses.
Professional Certification
We encourage project management minors to obtain project management professional certification. After completing Advanced Project Management, you should pursue the Certified Associate in Project Management (CAPM) designation offered by the Project Management Institute (PMI). Apply for combined PMI student membership and CAPM certification. Fill out this form to apply for reimbursement after you have successfully completed the CAPM exam.