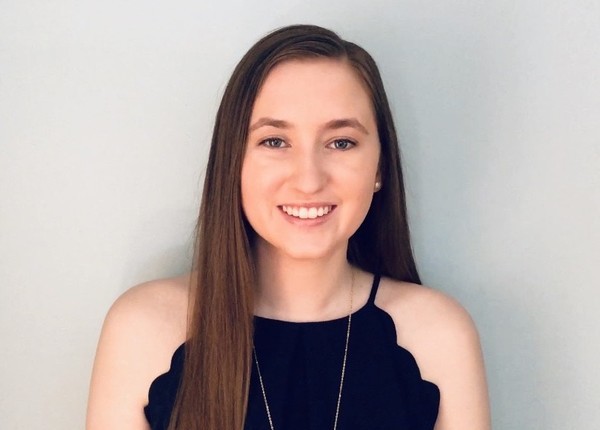 Winner of the Belle K. Ribicoff Prize for Academic Excellence
The success of Quimby Wechter '20 is proof that you do not have to choose between achieving in the classroom and helping others. The recipient of this year's Belle K. Ribicoff Prize, awarded for academic excellence, intellectual curiosity, and originality of thought, is driven by a primary goal.
"I have been a scholarly student through all levels of my education," says Wechter, who will graduate with a 4.0 GPA. "I strive to use my knowledge to improve my community." 
Wechter had many opportunities to do just that as a health sciences/pre-physical therapy major in the College of Education, Nursing and Health Professions, a program she completed in three years. For an independent study project, she created and monitored individual exercise routines and provided manual therapy to young adults with developmental disabilities at the Farmington Valley Transitional Academy on campus.
For her honors project and thesis, Quimby worked with Associate Professor of Physical Therapy Sandra Saavedra on groundbreaking research into therapies and treatments for children with cerebral palsy. Wechter is hopeful that "new interventions can be developed to help children with disabilities participate more fully in physical activities, which thereby could increase their motor function and overall quality of life."
Wechter's other accomplishments include serving as a student regent, becoming the first student to receive the prestigious Emeriti Scholarship twice, receiving a Dorothy Goodwin Grant from the Women's Advancement Initiative, and presenting at the Northeast Regional Honors Council. She also minored in both business management and biology.
Wechter plans to continue helping others after graduation. She will work at Boston Children's Hospital as a clinical research assistant in the neurology department and looks forward to helping children with spinal muscular atrophy and muscular dystrophy.