New Academic Building to be Named the Francis X. and Nancy Hursey Center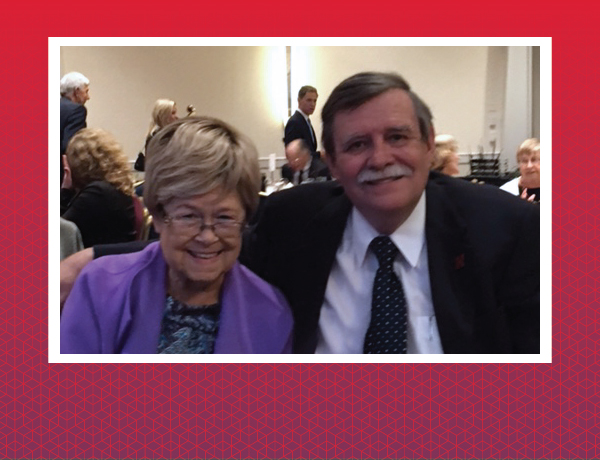 The University of Hartford's new academic building, scheduled to open in fall 2021, will be named the Francis X. and Nancy Hursey Center for Advanced Engineering and Health Professions, in honor of alumnus Francis "Frank" Hursey and his wife, Nancy. Through a transformative leadership gift, the Hurseys are forging a pathway for the next generation of innovative thinkers and compassionate health-care professionals.

"Nancy and I are extremely proud and fortunate to be a part of the construction of a structure that, with great teaching professionals, will produce world-class health professionals and engineers," says Hursey, who earned an associate degree in 1973 and a bachelor's degree in mechanical engineering from the University's College of Engineering, Technology, and Architecture (CETA) in 1977.

The Hursey Center, as it will be known, is a 60,000-square-foot academic building currently under construction in the University's academic quad. It will house new, specialized, and technology-rich facilities for growing programs in the College of Engineering, Technology, and Architecture; and the College of Education, Nursing and Health Professions. It combines the couple's two lifelong passions: nursing and engineering. Nancy Hursey is a retired registered nurse. Frank Hursey is a recognized pioneer in pressure swing adsorption oxygen technology, was on the breathing air team of NASA's Apollo Program, and currently holds about a dozen patents from his research and development efforts.
Frank and Nancy have dedicated their lives to the advancement of engineering, health care, and the betterment of our society. Through their incredible gift, they have chosen to support the University in creating a learning space that will allow our students to experience and learn the skills necessary to be the world's future health practitioners, engineers, inventors, and entrepreneurs. It is so exciting and deeply inspiring to have a major building on campus named for an alum, and for a couple so devoted to making the world a better and healthier place through their personal work and their unbelievably powerful inventions.
Gregory Woodward, University of Hartford President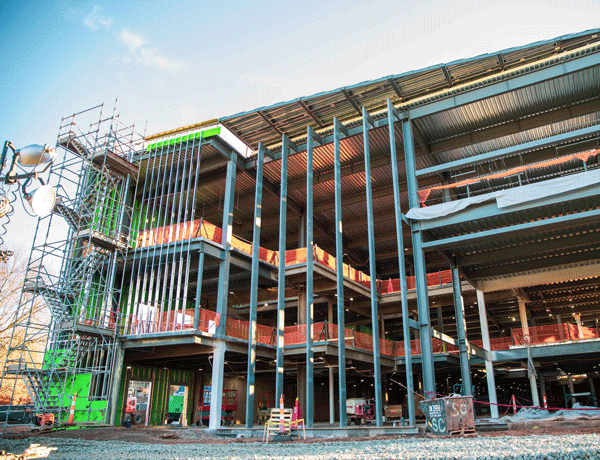 Frank Hursey's long and successful career includes the founding of Z-Medica, the manufacturer of his invention Quikclot, an innovative hemostatic agent, now adopted by military units, EMS crews,  and operating and emergency rooms worldwide, which stops bleeding. (Hursey sold Z-Medica in 2016; the company was most recently acquired by Teleflex.) Frank Hursey is also the founder and owner of On Site Gas Systems, based in Newington, Connecticut. The company builds portable oxygen and nitrogen generating systems, largely for industrial uses and the military, and earlier this year provided portable systems for temporary COVID-19 field hospitals.

Devoted to his community, Frank Hursey has served on a number of boards throughout the area, and has also been active within the UHart community. He was a member of the CETA Board of Visitors in 2009, and has been an honorary member since 2015. He is a former University Regent and a 2006 University of Hartford Distinguished Alumnus Award honoree.

The Hursey Center will be home to many laboratories and classrooms, including a health simulation suite and spaces dedicated to preparing future health professionals to assess, diagnose, and treat a myriad of conditions. It will include new labs designed for motion analysis, human performance, strength and conditioning, health and physical assessment, and functional and physical rehabilitation. Engineering and technology-focused labs in areas such as robotics, 3D printing, high-bay mechanical engineering, and cybersecurity, as well as research and maker spaces, will prepare our students for in-demand careers in expanding industries while fostering an environment where impactful teaching and learning can best take place.
Watch the Video