UHart's Partnerships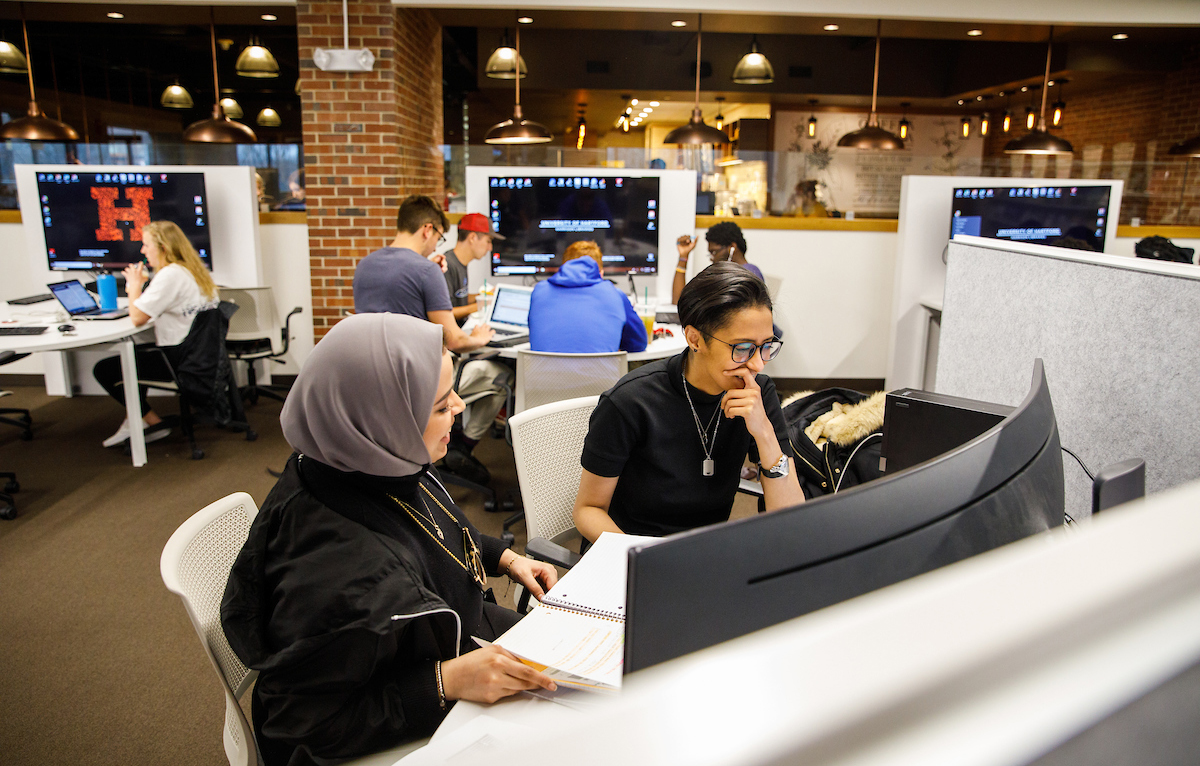 The University of Hartford has the benefit of our location. Located right outside the city of Hartford, and within driving distance to Boston and New York, our students are given the opportunity to take advantage the partnerships we have been able to cultivate both regionally and internationally.
Our faculty and staff are practitioners in their fields which affords our students the opportunity to not only learn in real-world situations, but to also be able to create partnerships within their desired industry. In addition, with an alumni network of over 85,000 students, students are able to make valuable connections with their peers. 
Some notable partners include AETNA, Cigna, Goodspeed Opera House, Hartford Public Schools, Hartford Stage, Pratt and Whitney, St. Francis Hospital and Medical Center, Stanley Black and Decker, and Raytheon Technologies.
Education Alliances
UHart has partnered with some of the leading employers in the area to provide their employees with the opportunity to return to school. To learn more about our partnerships, and to see if your employer is a participant, or to explore a partnership with UHart, please visit our Education Alliances page or contact gps@hartford.edu.