If you enjoy working with computers and using your creativity and imagination to solve problems, consider making a career out of it!
Our computer science programs encourage hands-on learning in both group and individual classroom settings.
Find the Right Program for You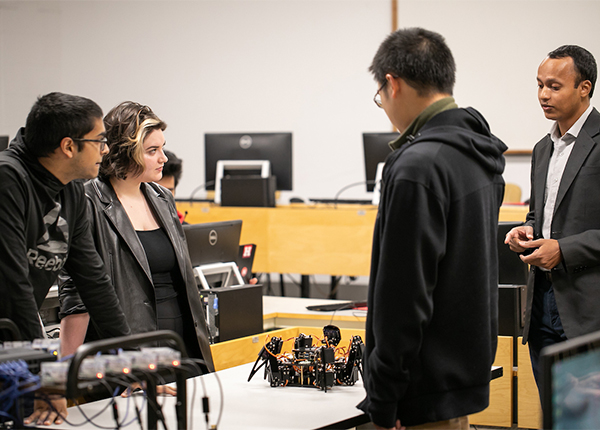 The Department of Computing Sciences offers four undergraduate programs and one graduate program. You can also major in computer engineering through our College of Engineering, Technology, and Architecture.
MAJORS
MINORS
MASTERS - program begins fall 2024
Computer Science: This program will combines innovative coursework with research and capstone project opportunities to give you a competitive edge when applying for upper-level and management positions, or to a PhD in computer science program. The department will also offer an accelerated 

4+1 option for students to earn a bachelor's degree and a master's in computer science in one program. You can complete both degrees in five years - four years for the bachelor's degree and one year for the master's degree. Students can apply starting August 2023.
If you want to study Computer Engineering with a strong foundation in mathematics and the physical sciences, you will find it in the University's College of Engineering, Technology, and Architecture.
Still Not Sure Which Program is the Right Fit?
Career Outlook
The computer and technology industries continue to accelerate and branch out in many new and exciting directions.
The average annual salary for computer science majors is approximately $114,000 according to the U.S. Department of Labor Statistics, the employment of computer and information research scientists is projected to grow 19 percent from 2016 to 2026, much faster than the average for all occupations.
Some of our recent graduates work at companies like FitBit, YouTube, United Technologies, and General Electric.
Tutoring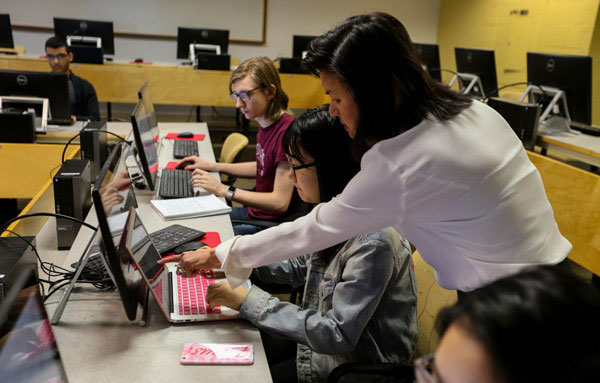 You can receive one-on-one help from an upper-class student by signing up for a tutoring session in the Center for Student Success. It's a great way to enhance your coursework. Sign up is easy! 
Ingrid Russell, MPhil
Professor of Computer Science ,
Professor Ingrid Russell has been recognized internationlly as a Distinguished Member of the Association of Computing Machinery (ACM) for her Outstanding Educational Contributions to Computing. ACM is the world's largest computing society and is the premiere global scientific and educational organization dedicated to advancing computing.
Students come to UHart with mixed levels of ability and varying learning styles, Helping these students move forward and seeing them succeed is both a challenge and a reward.
Meet the Computing Sciences Department