Department of Mechanical, Aerospace, and Acoustical Engineering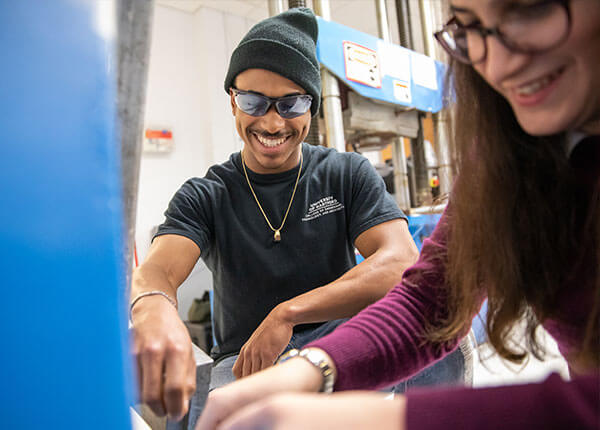 Programs within the Department of Mechanical, Aerospace, Acoustical, and Electrical Engineering (MAAE) offer an activity-based curriculum for students interested in hands-on learning. We develop well-rounded professionals who are exposed to foundational skills in different aspects of mechanical engineering like acoustics, aerospace, manufacturing, and turbomachinery.
The Virtual CETA Tour highlights our collaborative laboratories and spaces encourage students to create projects and conduct research directly with peers and faculty. One-on-one mentoring is an option to polish specialized skills or strengthen field expertise. Regardless, the small class sizes help ensure every student receives personalized academic support to master industry knowledge and successfully transition into their field of choice.
Numerous networking, internship, and industry opportunities are available for students through CETA's extensive government partner and engineering connections. Our graduates are employed in significantly high numbers in a wide range of industrial and governmental sectors. Many have worked on projects including but not limited to:
Designing aircraft jet engines.
Manufacturing and operation of miniature surgical robots.
Streamlining the aerodynamics of spacecraft.
Designing and installation of renewable energy technologies.
Optimization of acoustical characteristics of music halls.
Program Contact
Please contact MAAE Department Chair Paul Slaboch for more information.
Degree Programs
Undergraduate Programs
Graduate Programs
Minors and Certifications
New windows open to the Course Catalog.
Accredited Programs
Accreditation provides assurance that a college or university program meets the quality standards of the profession for which that program prepares graduates. Visit the Accreditation page for a list our Accredited programs and enrollment and graduation Statistics.
Mechanical, Aerospace, and Acoustical Engineering Faculty