Hillyer College
Make a smooth transition to college with the help of our Academic Strategies faculty.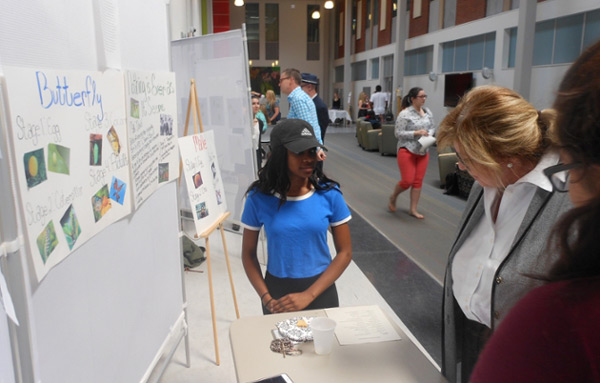 About the Department
We offer two important courses for first-year students: College Study Skills and Critical Literacies. Master time management and fundamental library skills, and explore your career interests during your first semester. You will then refine your critical reading and thinking skills then produce a synthesis paper that demonstrates these skills.
The Department runs the Hillyer College Study Center, which has tutors to help you along the way.
Hillyer was undoubtedly more demanding than high school, but with the additional help from encouraging professors, it inspired me to always do my best. A smaller class size has several advantages, including the chance to get to know our classmates, the freedom to ask questions during lectures, and the opportunity to work in groups when necessary.
Kicha Pinthiere '23, Psychology
Marjorie Jackson
Assistant Professor, Academic Strategies,
Marjorie Jackson realized early in her tenure at UHart that first-year students began college without the ability to stay focused, think critically, and own their learning. These traits led to her research, and then development of The Mindful Learning Framework: Principles to Guide Thinking and Learning, which gives students a method for thinking and learning. 
Jackson believes The Mindful Learning Framework is the precursor to acquiring the traditional academic strategies taught in Hillyer's first year courses. She also points out that all of The Mindful Learning Framework principles can and should be applied to all college courses.
Jackson says her research, which was recently awarded funding through a University of Hartford Coffin Grant, is focused on making The Mindful Learning Framework practical so that anyone can use it and learn from it.
It teaches students that thinking and learning is within their own power but it comes when it's with intention.
Linda Moran
Assistant Professor and Department Chair, Academic Strategies
Research Interests: Teams and leadership development, student retention strategies
Why do you enjoy teaching students at Hillyer?
Hillyer students are exciting to teach. They are eager for a new start in their academic career. Students have dreams, and realize this is the time to invest in themselves. Classes are small, so I know each students' learning style and academic interests. This allows me to design classes with multiple-modalities to connect with each student.
Faculty & Staff
Marjorie Jackson
Associate Dean of Student Academic Services; Assistant Professor of Academic Strategies
View Full Profile