Barney School of Business
Accounting
Accounting is a professional major that prepares you for entry-level positions in public accounting, management accounting, and financial management.
3+1 Accelerated Business Program
Earn an undergraduate degree and your MBA or MS in Accounting and Taxation in just four years! Learn more about our 3+1 Program.
April 01, 2022
About the Major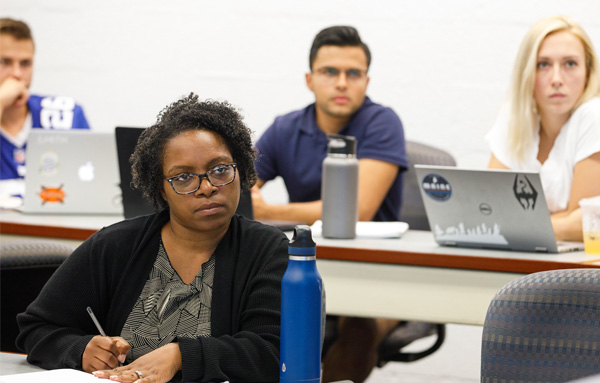 Gain the basic knowledge of accounting theory and practice. Explore accounting's interrelationship with other fields of business, including financial analysis, operations management, and information technology.
Graduate with the background you need for your first accounting job, and for professional examinations including the Certified Public Accountant and Certified Management Accountant.
Degree Requirements
The program combines core classes, specialized courses, electives, and an internship. You will graduate with a Bachelor of Science in Business Administration.
World of Business
Introduction to Quantitative Methods for Business
Management and Organizational Behavior
Exploring and Planning Career Options
Specialized Accounting Classes
Financial Reporting Theory I-III
Cost Management
Federal Income Tax Concepts
Auditing Concepts and Problem
Internship in Accounting
Internship in Accounting
Electives
Career Outlook
When you graduate, you will be prepared to enter a growing industry. The demand for professional accountants is predicted to grow over the next decade, due in part to globalization and complex tax laws.
You will have many specialties from which to choose, including reporting standards, auditing, federal income taxation, cost accounting, budgeting, technology, and management consulting.
Admission
Applications for admission are considered on a "rolling basis." We look forward to welcoming you to Barney!
"The Barney School of Business helped me succeed by providing a top tier accounting education as well as a wealth of connections. Being well rounded is part of the curriculum."
Daniel Rombola, 2018