Barney School of Business
Master of Science in Management
The online Master of Science in Management Program (MSM) meets the evolving needs of students and employers by providing a modern look at the business world and the knowledge and skills to manage people and processes.
Quick Facts
30 credits (10 courses)
100% Online
Part-Time or Full-Time options available
Fall, Spring and Summer Start
Rolling Admission
Questions? Email us!
About the MSM Program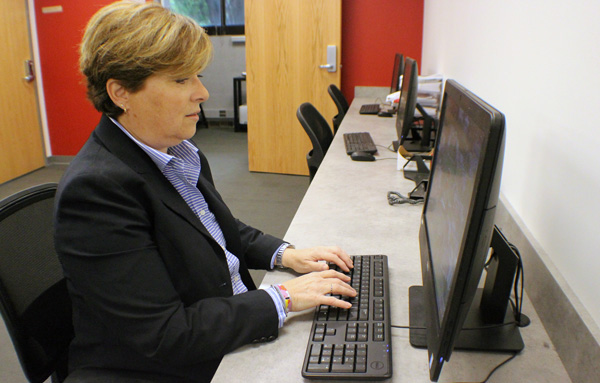 Start or advance your career as a manager. This part-time, online program is designed for students who have undergraduate degrees in non-business fields and professionals who need an advanced degree to enhance their skills. Our online curriculum provides flexibility and convenience, while our student support services help ensure your smooth progression through the program.
Curriculum
The program includes ten classes for a total of 30 credits. Students will typically complete six courses per year and will finish the degree in less than two years.
For more information, and to see a complete list of degree requirements, visit the Course Catalog.
MSM Concentrations
Students can earn an Entrepreneurial Studies concentration by completing the following three courses:
MGT 750/ MKT 751 - Bargaining and Negotiations 
MGT 770/ MKT 770 - Organizational Consulting 
MGT 771/ MKT 771 - Entrepreneurship 
Visit the Course Catalog to see a complete list of degree requirements. The Barney School offers one course per term (Fall, Spring, and Summer) to complete this concentration. 
This concentration addresses evolving issues in the health system by examining the structure of the U.S. healthcare system, including health care professionals, the delivery and financing of healthcare, and related health care products. Visit the Course Catalog, to see a complete list of degree requirements. The Barney School offers one course per term (Fall, Spring, and Summer) to complete this concentration. 
Admission Overview
We adhere to the standards of the Association to Advance Collegiate Schools of Business—International (AACSB) and reserve admission to students showing high promise of success in postgraduate business study. We consider GMAT scores, performance in undergraduate and other graduate programs, and motivation of the applicant as evidenced in the letter of intent. 
An awarded Bachelor's degree is a requirement to enter the graduate programs.
Additional Admission Information
Complete an on-line application and pay a $50 application fee
Send official transcripts of all previous baccalaureate and graduate study
Take and send the results of the Graduate Management Admission Test (GMAT)
write a letter of intent and résumé.
GMAT/GRE waivers are based on sufficient academic and/or professional history. To be considered for eligibility, you must meet one of the following criteria: 
Undergraduate GPA of 3.0+ 
3 years of substantial work experience 
Previous completion of a Masters or higher-level degree 
If you believe you meet at least one of the criteria for a GMAT/GRE waiver, we encourage you to select this option within the online application. We will verify your eligibility during the review of your completed application. An interview may be requested for further verification of eligibility. 
Tuition


Summer 2023, fall 2023 and spring 2024 tuition rates for the Management program are below:

| | Per Credit Rate |
| --- | --- |
| Masters in Science in Management Fall 2023 and Spring 2024 | $838.00 |
| Masters in Science in Management Summer 2023 | $838.00 |
The MSM program has helped me grow and understand the reason why leadership is an important role. Pursuing this degree is a way to challenge myself more in an educational setting while having the ability to continue to learn while managing my time as a student athlete."
Haleemot Adetanju '22, M'23,