Orientation & First Year Experience
At UHart, we want you to feel connected and part of the family from day one. That's why we have developed a unique first-year experience to introduce you to campus.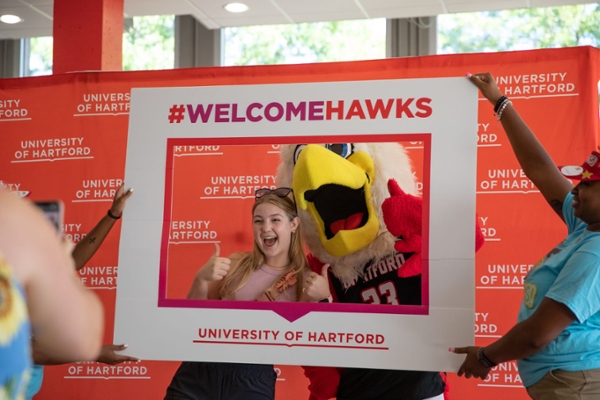 Orientation
We have five sessions over the summer and one in the spring. You will have a chance to learn about campus resources, how to prepare for your first year, meet classmates, and more.
During Orientation, you meet with your First-Year Advisor to create your fall semester schedule. This process allows first-year students to begin their college career stress-free.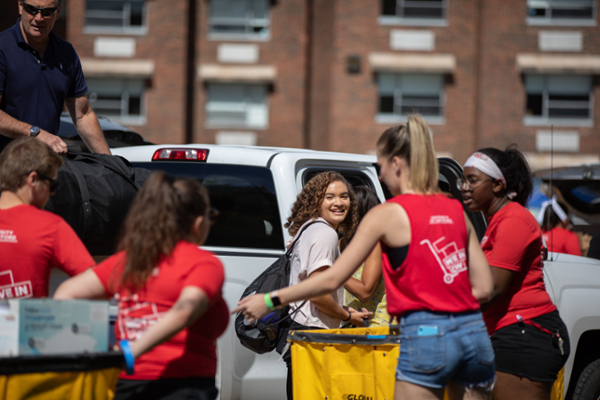 Moving to Campus
Your first few days on campus are a crucial time to meet new people, explore the University, get ready for the start of classes, and have fun. One of your first activities is Move-in!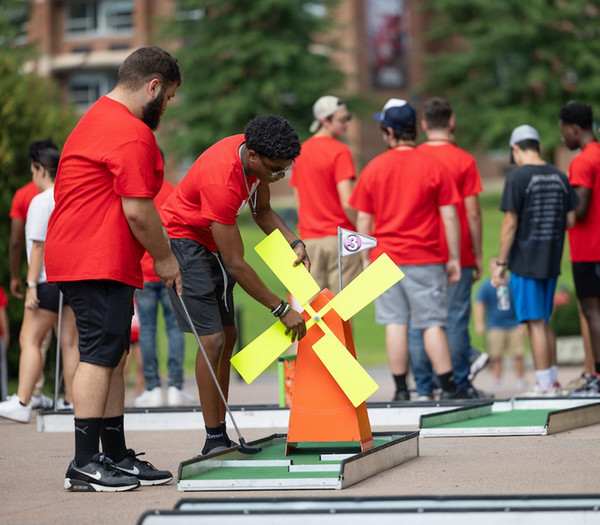 Opening Weekend
Kick-start your UHart journey with an epic weekend filled with fun activities! Attend the hypnotist show with new friends, then dance, laugh, and play games at the block party or first-year fun zone. Each year we host a Bishop's Corner takeover for students to take a shuttle to pick up last minute items from stores nearby campus. Don't miss out on our favorite tradition of taking the Big H class photo with your peers!
We also offer Start Strong Adventures! This is an amazing way to make new friends and explore the Greater Hartford area. Students have the opportunity to select one trip from the catalog of options.
Circle of Support
These one-hour sessions will be held on Zoom and led by various campus departments. The sessions are themed to address popular topics including academic registration, billing and financial aid, student support services, and health and wellness. This is a great way to get your questions answered, stay connected, and learn about upcoming deadlines, processes, and information throughout the year.
Register for an Upcoming Session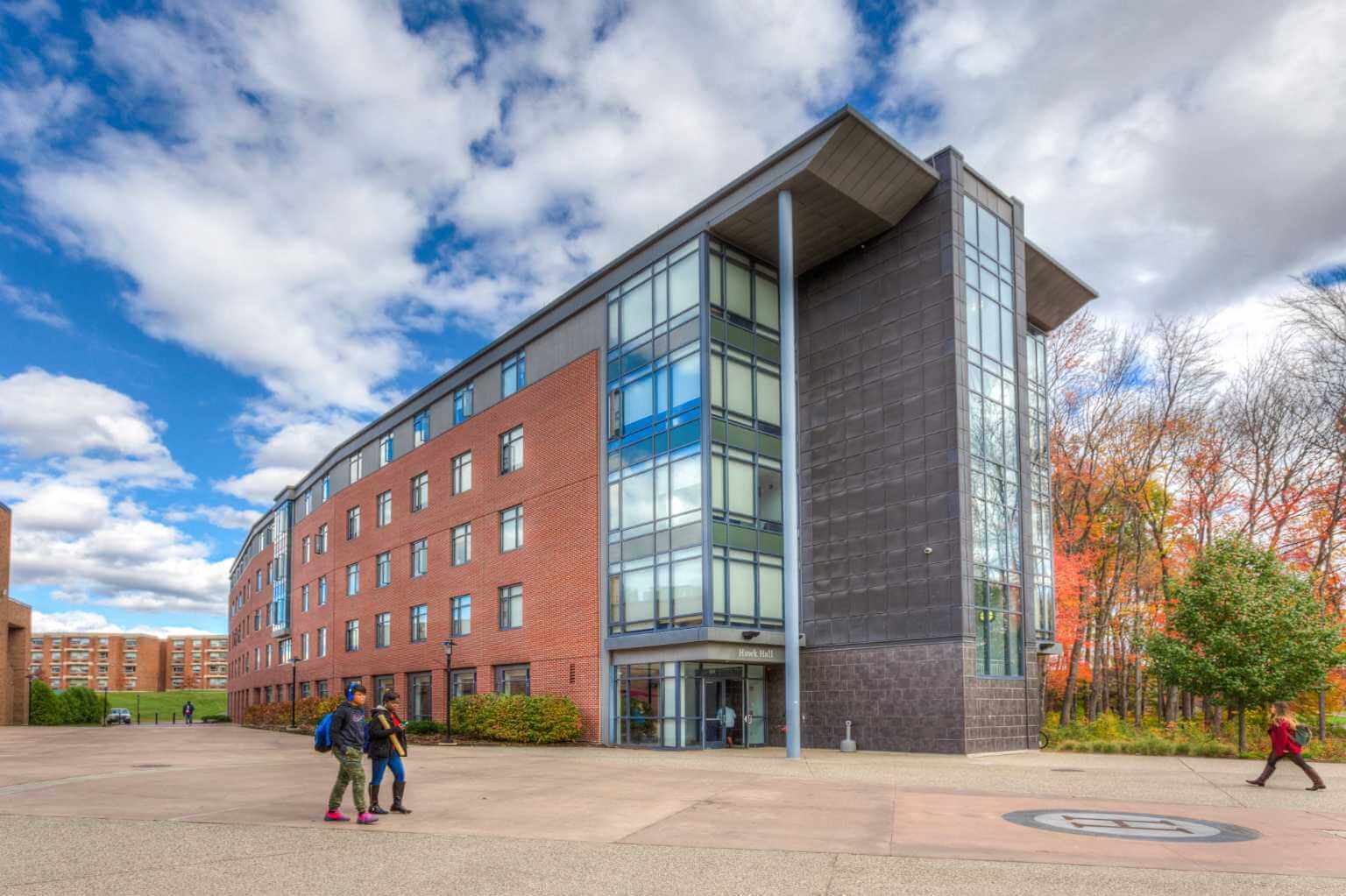 Residential Learning Communities
Whether you live on campus or commute, you will be assigned special communities to help connect you to students who have similar interest or are taking the same courses as you. Some of the themes include wellness, community service, global engagement, and creative art expressions. Don't live on-campus? Explore the Commuter Experience.