Library Resources: Hartt Community Division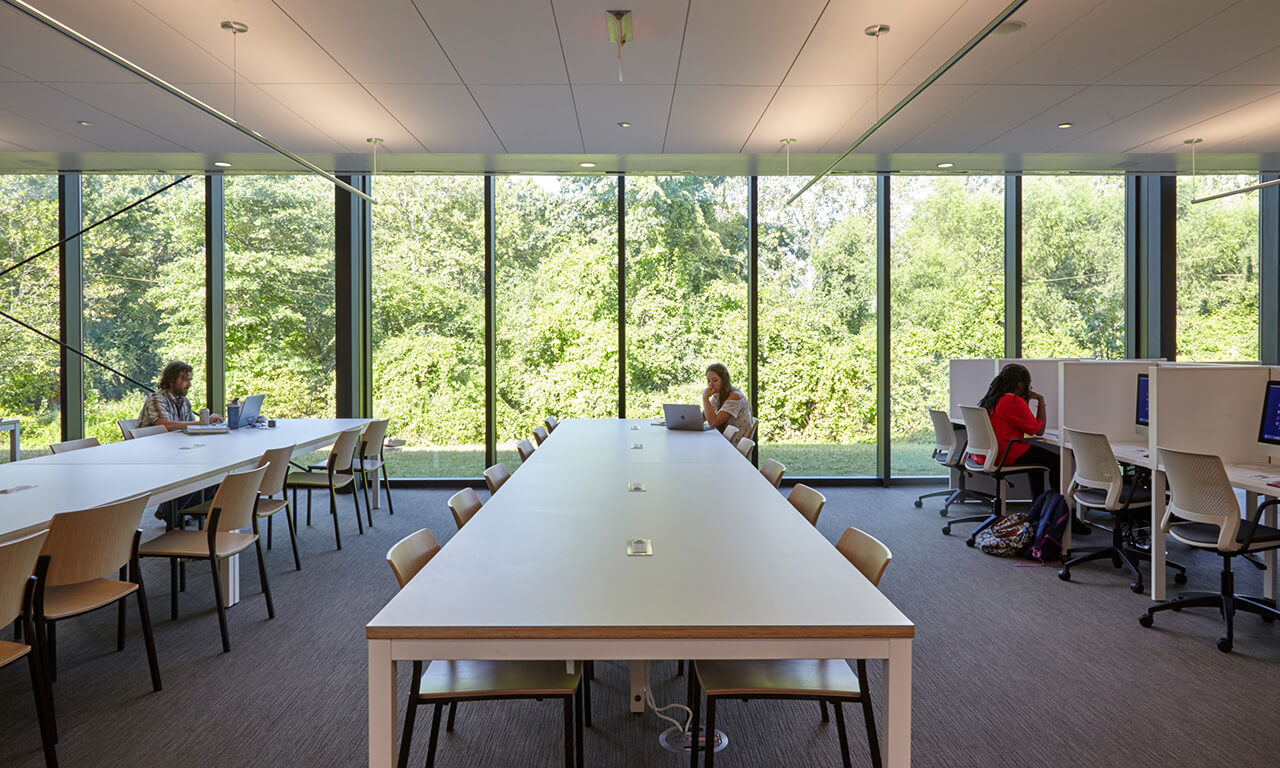 Resources from the Allen Library include physical music, books, and recordings; streaming audio and video databases; printing, scanning, and copying equipment; and more.
Most resources are available to all Hartt Community Division (HCD) students, faculty, and staff. Many are also available to parents and other visitors on the main campus and at the HPAC building.
Borrowing Materials
Students
Students may borrow most print and audio-visual materials.
Total item limit: 25 items
Books and scores: 4 weeks, 1 renewal
Audio-visual materials: 3 weeks, 1 renewal, 6 item limit
See all HCD student borrowing policies.
Hartt Preparatory Academy students receive undergraduate student privileges. See Allen's borrowing policies for more information.
Student library cards are valid through August 31 each year. To request or renew your card for the new year, register for HCD classes, then fill out the form linked below.
Faculty and Staff
Community Division faculty and staff are provided the same library privileges as all other university faculty and staff.
Total item limit: 150
Books and scores: 1 semester, 5 renewals
Audio-visual materials: 3 weeks, 5 renewals
Online Resources
All online library resources are accessible to anyone on campus from a wired campus computer or from a personal device connected to a university Wi-Fi network (hawknet or hawknet-guest).
Hartt Preparatory Academy students may access online resources from off-campus by logging in when prompted with their university email and email password. Learn more about off-campus access.
Find links to music, dance, and theatre resources on the Allen Library homepage.
Equipment in the Library
The Allen Library has computers, printers, scanner, and copy machine available for free public use. Computers have a large selection of software programs including Microsoft Office, iTunes, Garageband, Finale Reader, and Audacity.
The Allen Library listening and viewing rooms are available for listening to/viewing audio-visual materials or for small group study.
If you are interested in any of these resources, a member of the Allen Library staff will be happy to help you access them. Or, find more information on our technology pages.