In UHart's Biology Department, you prepare for a rewarding career through hands-on learning that takes place in and outside of the classroom. You work with outstanding faculty who are invested in your success and your academic advisor helps you tailor your specific program of study to meet your personal, academic, and career goals.
We offer two undergraduate biology programs:
The Bachelor of Arts in Biology offers more flexibility with fewer science courses that make it possible for you to pursue a double major or minor. This program can lead to graduate study in biology, as well as a career in environmental science, education, and the allied health care fields.
The Bachelor of Science in Biology prepares you to successfully apply to graduate programs in biology that lead to a master's degree or doctorate, or to a professional school such as medical, dental, veterinary, or pharmacy. The Bachelor of Science in Biology program also offers a path to earn both a BS in Biology and PharmD degree in six years in conjunction with the University of Saint Joseph Pharmacy School.
We also offer a minor in biology that can be paired with in the other programs such as chemistry and physics, or politics and government.
Research Experience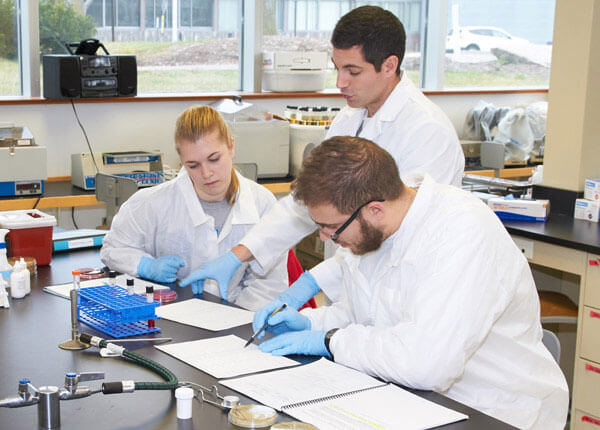 Outside of the classroom, you will have ample opportunity to work on cutting-edge research with faculty members whose research topics include cancer, aging, neurodegenerative diseases, circadian rhythms, invasive species, diseases in sharks, and osteoarthritis. You can have the opportunity to have your research project published in peer-reviewed scientific journals and presented at regional and national scientific conferences.
Careers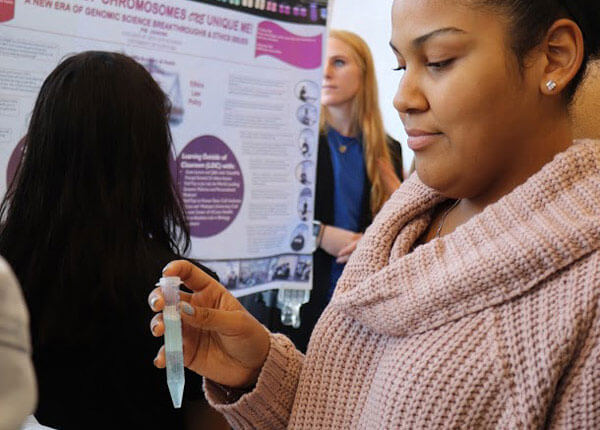 Recent biology graduates have gone on to the following:
Physician's Assistant Program at Albany Medical College
Physician's Assistant Program at Hofstra University
PhD Program in Biomedical Sciences at the University of Miami
Howard University School of Pharmacy
Medical Resident at UConn Health Center
Environmental Management Program at Yale School of Forestry and Environmental Studies
Research and Program Coordinator at Albert Einstein College of Medicine
Research at Histo Pathology Laboratory
Research at Sloan Kettering Memorial Center
Meet the Biology Department