The Hartt School Community Division is proud to bring you virtual, interactive experiences that you and your student can participate in from the comfort of your own home. 
Rock the Audition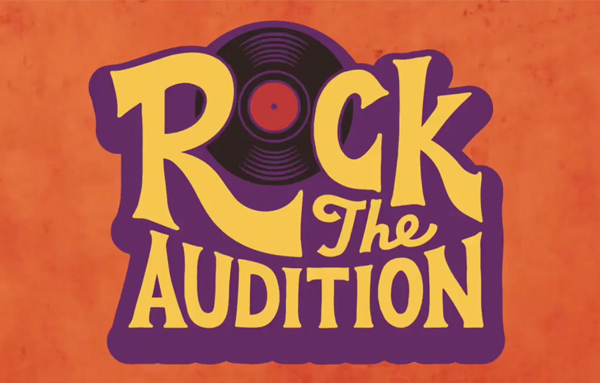 Saturdays, 10:00 a.m.–12:00 p.m.
Are you a teen who wants to master the most in-demand genre of musical theatre?
The Hartt School is excited to continue the Rock the Audition programming this spring! Sheri Sanders, Founder and CEO, is known world-wide as a "rock-music guru," and has been changing the face of how musical theatre performers prepare for auditions for over a decade.
With RTA, Sheri has single-handedly created an 8-week training program for singers, covering every style of popular music. She teaches musical theatre performers how to pick, cut, arrange, vocally style, interpret, and ACT Motown, 70s folk/rock, Disco, 80s pop/rock, contemporary pop/rock, punk, and alternative rock music for the purpose of successfully auditioning for rock musicals. Not only has Sheri taught her program at over 80 universities, but she has recently joined forces with musicnotes.com, creating custom audition cuts of popular and musical theatre songs.
Hartt is now offering you the chance to learn from Sheri directly through her RTA program remotely! Each week students will perform a song cut, chosen by them from Sheri's musicnotes.com cuts*, after studying her online source material.This information will change the way you think of performing popular music, and will be an unforgettable learning experience. Space is extremely limited, with only 12 slots open for teen performers in grades 9-12.


February
6, 13, 20, 27
March
6, 13, 20, 27
Registration Deadline: January 29
*Students will be required to independently purchase 8 "short cuts" from musicnotes.com for use in the course ($5.79 each).
Professional Development
Hartt Institute for Teaching Excellence (HITE)
At The Hartt School, we believe in engaging the best, most innovate faculty and investing in their continued development. We have cultivated a cohort of expert teachers and artists, a network of renowned trainers, and a school-wide focus on excellence. Harnessing this collective knowledge and experience, Hartt Institute of Teaching Excellence (HITE) seeks to provide high quality professional development opportunities for both pre-college and college performing arts educators. Through a menu of convenient, affordable, and pertinent sessions, participants gain firsthand experience that will enhance their teaching.
 
HITE offerings vary in length from 90 minutes to half day to long weekend scenarios.
We are offering two sessions on April 11, register for both Session 1 and 2 and receive a special discount! See below for details!
Session 1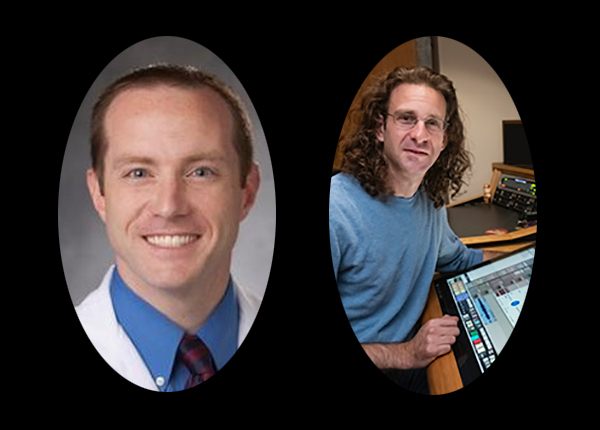 Sunday, April 11, 11 a.m. – 12:30 p.m.
"IT'S IN OUR HEADS- How to Use Psychology to Enhance Remote Music Learning"
How does the process of making recordings affect the way we teach and learn? Research in psychology and brain science can be relevant to music educators who are engaged in remote learning. In this 90-minute online workshop, Associate Professor of Clinical Psychology, Dr. Patrick Smith from Duke University and Assistant Professor of Music Industry, Gabe Herman from The Hartt School, University of Hartford will discuss some new thinking about how psychology and brain science can be utilized during COVID (and after) to enhance teaching methods. This science may also help us understand how students can capitalize on the advantages and overcome the difficulties of learning to play music remotely and through recordings.
$35 per participant; $20 for Hartt students and faculty.
Register by April 7, 2021

Session 2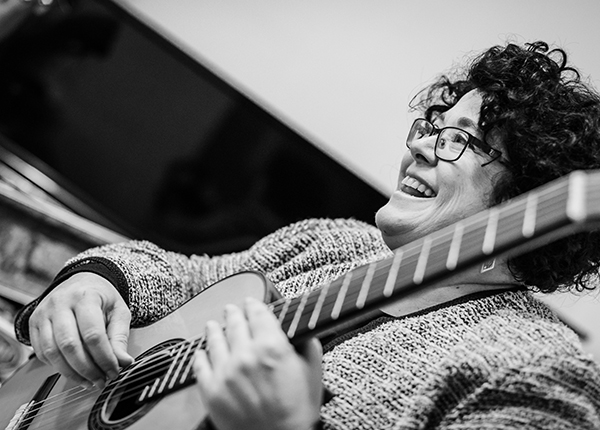 Sunday, April 11, 1 p.m. – 4 p.m.
"Using LIFE LENS Principles for Effective Online Teaching"
Michele Horner, author of Life Lens: Seeing your Children in Color, believes that virtual teaching need not be a roadblock to excellence but presents new opportunities for improvement.  The LIFE LENS approach teaches you how to analyze each individual through the power of observation and to quickly identify and decode their behavior.  

Built on observable fixed characteristics, LIFE LENS gives you practical tools to apply in the current online environment for more enjoyable, efficient, and effective teaching. Michele's three-hour interactive session will explore strategies to engage each student, tapping into MOTIVATION as the main tool. Various practical applications to private and group class instruction will be discussed. This HITE offering is open to teachers of all ages and levels who are interested in refreshing their online approach, with ideas being transferable to in-person instruction too!

Session #2: $50 per participant; $35 for Hartt students and faculty

Register by April 7, 2021
Special Tuition Bundle
SPECIAL TUITION BUNDLE!
Register for both morning and afternoon sessions:
$70; $40 Hartt students and faculty