The University of Hartford welcomes people who want to take academic classes as non-matriculated or non-degree students.
There are many reasons people choose to take classes outside of a degree program. Some students may want to test the waters by taking a few classes before they decide to apply. Others may take courses here to transfer to another school. Many students take credit classes as auditors for the sheer pleasure of learning. And still others already have a degree but may need to take particular courses to satisfy pre-requisites for a graduate program or may wish to earn a post-baccalaureate certificate in a particular area of study.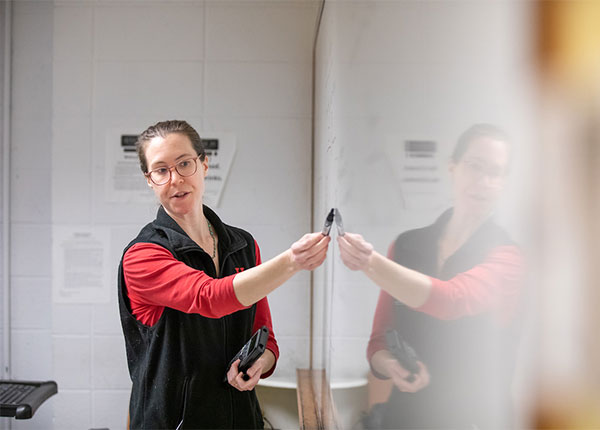 In general, students can take up to 15 credits or five three-credit courses as non-matriculated students. Students must have satisfied the pre-requisites for any course they wish to take; some courses also require department permission. Following the completion of 15 credits, students must either apply to the University of Hartford or formally request permission from the Center for Adult Academic Services to continue taking courses outside of a degree program.  See the links to the right for information on costs and registration procedures.
Take a Class
It's easy to take a class, even before you apply to the University of Hartford. In fact, non-matriculated students are welcome to take up to 15 credits before applying to a degree program here. 
To get started, check our course offerings in the Academic Calendar or Course Catalog.