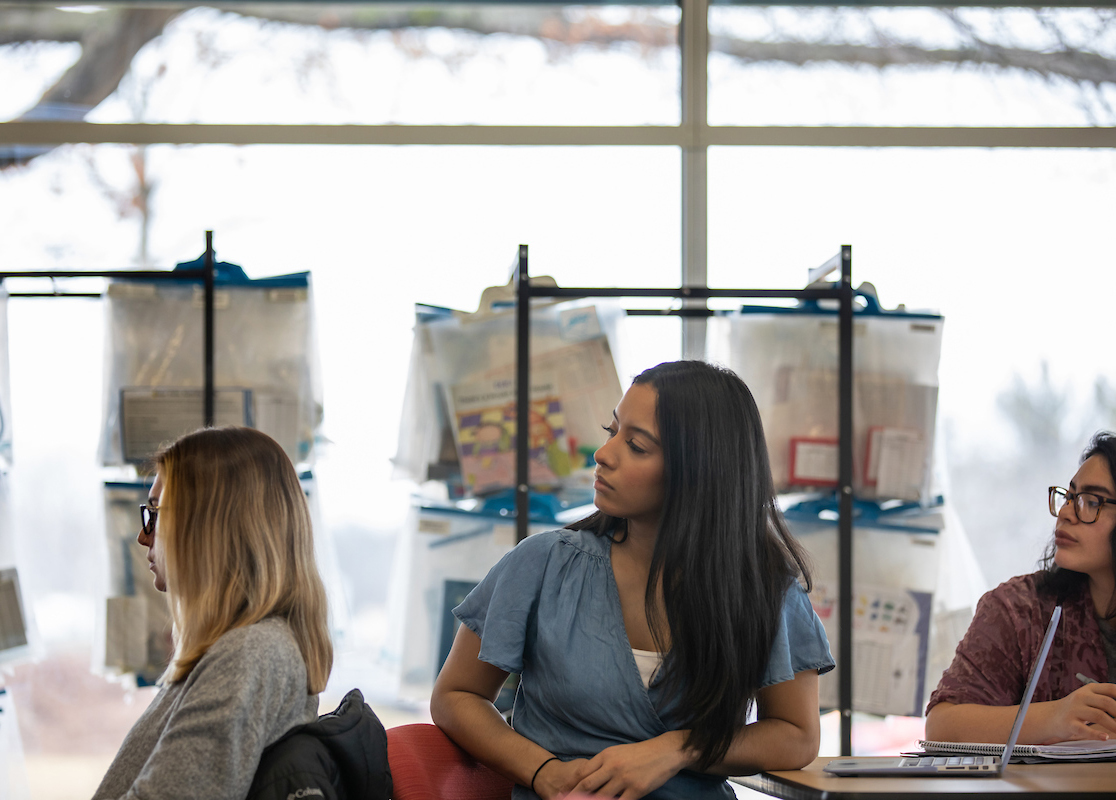 Choose from more than 60 graduate degree programs.
The University of Hartford is pleased to offer over 60 graduate programs that fit the career goals and lifestyles of our students. Knowing that many of our students are also maintaining successful careers, and managing busy personal lives, our programs are available in multiple modalities including online and part-time programs. See below for a comprehensive list of our programs. 
The Master of Architecture is an accredited program committed to presenting architecture in its civic, social, and professional realms and dedicated to educating future architectural professionals.
Two limited-residency MFA programs are offered specializing in illustration and photography—designed for working artists who want to enhance their skills and further their careers.
The Barney School of Business offers master's degree programs that prepare students for advanced positions in private, public, and nonprofit organizations in local, national, and international settings. The curriculum includes the study of accounting, economics, finance, information systems, insurance, management, marketing, leadership, and quantitative analysis.
The communication graduate program provides a well-rounded, innovative, and integrated education focused on the media, human communications studies, and integrated communications.
With increasing job prospects for teachers over the next decade, you may want to consider the University's excellent master's programs or doctoral program to help you excel in your career as a teacher.
The program provides excellent preparation for an engineering career by offering specialty course work including applied design and mathematics, engineering management, and an independent study.
The Hartt School offers graduate programs in composition, conducting, music education, music history, music theory, performance, piano accompanying, jazz studies, and Suzuki pedagogy.
The Master of Science in Occupational Therapy (MSOT) is a post-baccalaureate professional program designed to prepare students for licensing as certified occupational therapists.
The Doctor of Physical Therapy program provides a solid educational basis that will allow our graduates to excel, whether they choose career pathways in clinical practice, education, or research.
In partnership with Hartford HealthCare Rehabilitation Network, the University of Hartford offers a 13-month hybrid residency program in orthopedic physical therapy.
Students who have already completed a baccalaureate degree in a non-science major and who decide to pursue a career in a medical profession must return to school to complete the premedical science/math prerequisites
The Master of Science in Prosthetics and Orthotics (MSPO) is one of the few accredited programs (CAAHEP - Commission on Accreditation of Allied Health Education Programs) in the United States!
The transitional Master of Science in Prosthetics and Orthotics (tMSPO) was developed in response to current demands. Through a distance-education format, prosthetists and orthotists prepare for dual certification while earning their master's degree.
The psychology program aims to produce well-rounded master's-level and doctorate-level psychologists through a strong foundation in the methods and content of psychology, offering the following programs:
Graduate Viewbook
Our graduate viewbook is a great resource for learning more about all of our programs! Take a peek inside and see how UHart could be the next step in your journey.