About the Mortensen Library
The William H. Mortensen Library serves as the University's main library. Its core collections are intended to satisfy the needs of the University's undergraduate students while providing access to resources for graduate students and faculty.
The Mortensen Library is located on the Harry Jack Gray Center. (See Directions.) The library is open 91.5 hours every week during the academic year.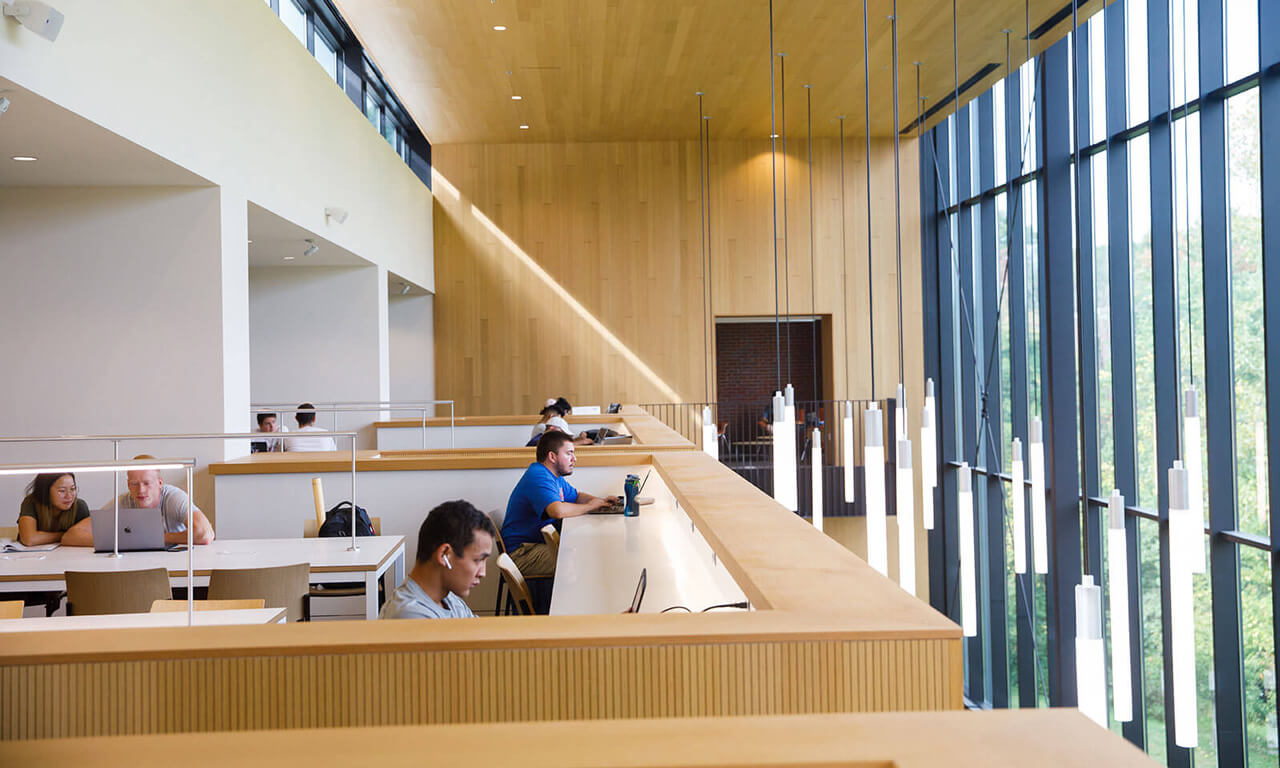 Harrison Libraries Expansion and Renovation Project was completed in 2017. During this year-long project, an 8,300 square-foot addition was added to the north side of the Mortensen Library and the ground floor became the new home of the Allen Library. Together, the two libraries form the Harrison Libraries, named after the University of Hartford's former president, Walter Harrison.
In the Mortensen Library, you can find:
Total Holdings
The Mortensen Library houses: 
Approximately 450,000 books
3,400 print and electronic journal titles
over 3,100 videotapes, microfilm and fiche
hundreds of online resources supporting the educational mission of the University
Search the library catalog to find books, journals, and more