The Mortensen Library houses the general library collection. For assistance, ask a librarian or call us at 860.768.4264.
Top Tools
Interlibrary Loan
Can't find a particular book or article? Request it through Interlibrary Loan!
Interlibrary Loan
Research Tutorial
These short lessons are designed to introduce you to the major tools you will use to conduct research.
Research Tutorial
Technology
The Mortensen and Allen Libraries provide a wide variety of technology for use in the library and for checkout.
Technology
Starbucks at the Goodwin Café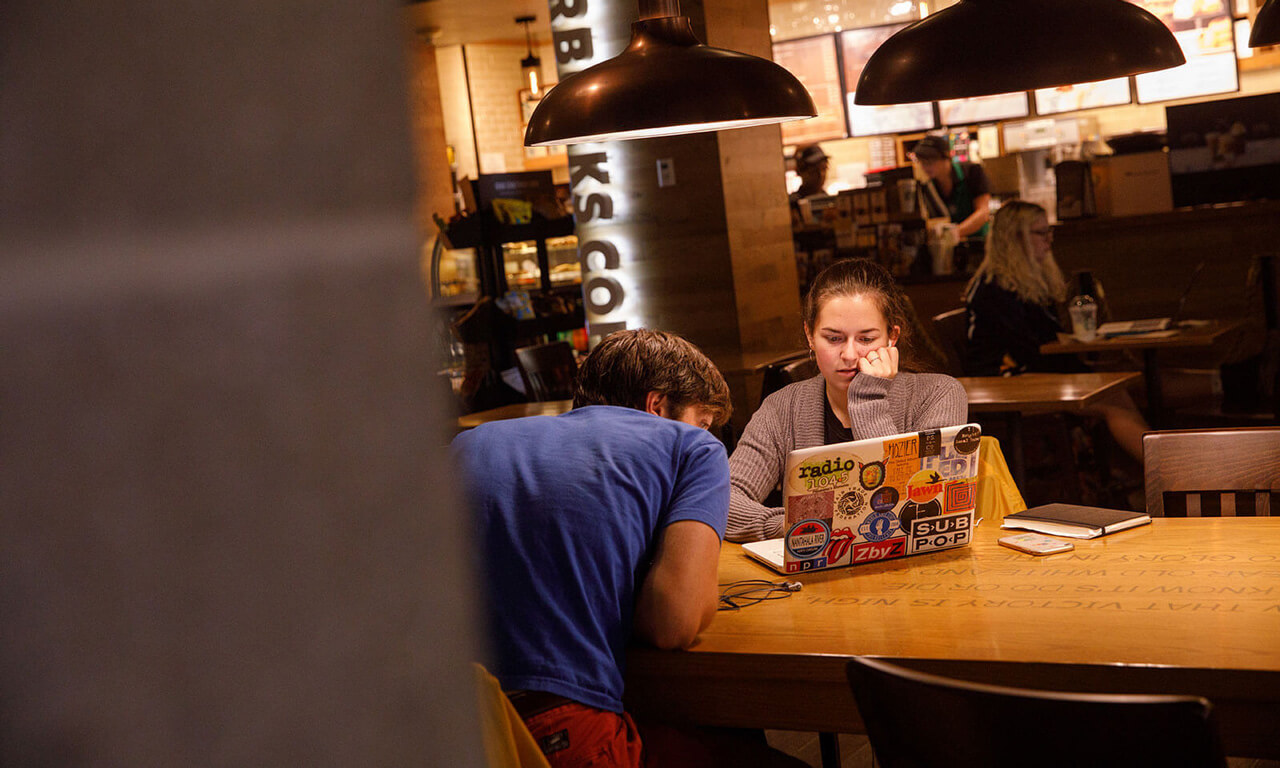 Named for 
Dorothy Goodwin
, who was a state legislator and a life member of the Mortensen Library Board of Visitors, Starbucks at the Goodwin Café is located on the main level of the library. As you enter the library, the café is to the left. The menu includes beverages and a variety of sandwiches and salads.