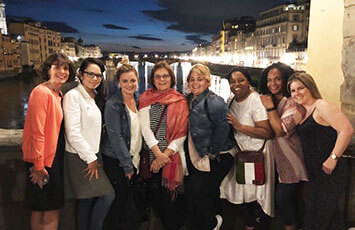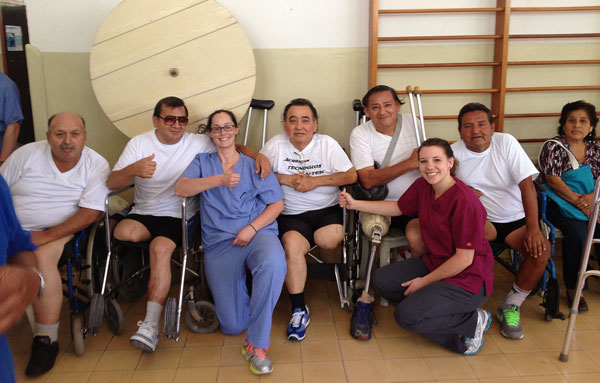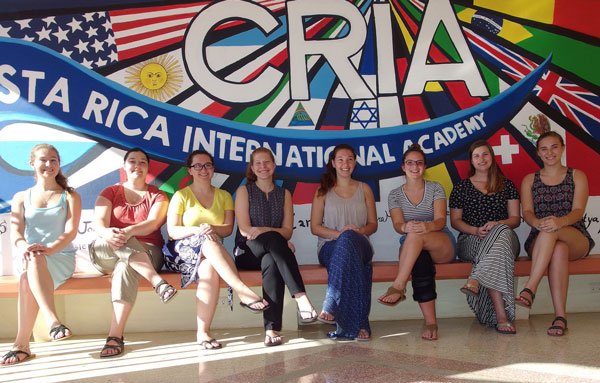 If you're interested in exploring the world beyond the United States, ENHP offers multiple global learning opportunities. ENHP students and faculty members have immersed themselves in learning, teaching, and research around the world, bridging the gap between scholarship and community needs.
Italy
Graduate and undergraduate students in nursing and related fields learned about the Italian health care system as well as art and aesthetics through a faculty-led study abroad program in June 2019. Courses are offered online and begin two weeks prior to the international component and continue for three weeks after return from the 10-day trip. The Healthcare in Italy Study Abroad program includes visits to health care facilities, a university, an art intensive high school, museums and tours of Venice, Verona, Florence, Rome and the small historic town of Bassano del Grappa in the Veneto region.

Peru
Every year, graduate students in the prosthetics and orthotics and physical therapy programs join an interdisciplinary team of health care providers in Lima, Peru to provide free care to over 100 amputees through the non-profit organization Dreaming and Working Together. In one week, they replace prosthetic limbs or provide brand-new ones to Peruvian residents.
Costa Rica
In January 2016, eight undergraduates and two professors from the Department of Education spent two weeks in Costa Rica studying methods for teaching science and social studies. The course meshed daily adventures (snorkeling, boating, hiking, zip lining) with classroom learning and teaching elementary students in Costa Rica International Academy.
Mexico
Professors and students in the University's doctoral program in physical therapy traveled to Guadalajara, Mexico in 2015 to conduct a two-day prosthetic rehabilitation training session for physicians, physical therapists, prosthetists, and physical therapy students. The training included residual limb care, positioning, exercise, and mobility skills. Because most Mexicans with amputations do not receive a prosthesis, prosthetic rehabilitation is not part of the medical training curriculum.
The trip was organized in collaboration with LIMBS International and Manos Hermanas, two humanitarian organizations committed to restoring mobility to persons with amputation by providing prosthetic devices.  
Learn more about study abroad programs at the University of Hartford.