Investing in a Graduate Education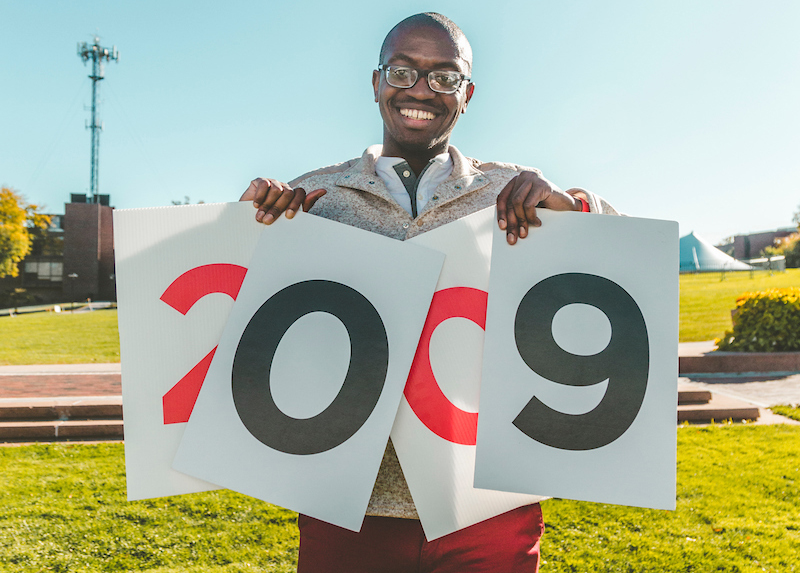 The global marketplace is shifting and more and more students are choosing to invest in a graduate education at the University of Hartford. As our graduate programs keep growing, we are making an added investment in our students and their personal and professional goals through the new Hawk Alumni Scholarship. The Hawk Alumni Scholarship provides a scholarship equivalent to a 25 percent tuition discount for all UHart alumni entering select master's degree programs beginning in the spring 2022 term.
Whether our students choose to continue right after graduation or return to us after some time in the workforce, we want UHart to be a continued destination on their educational journey.
We are very excited to welcome our Hawks back to the University of Hartford to continue their studies at the graduate level. By investing in our incredible alumni, we know they will continue to make a significant impact in the world."
Erica Brilhart, director of Graduate Admission
Graduate Studies at UHart—Celebrating Our Successes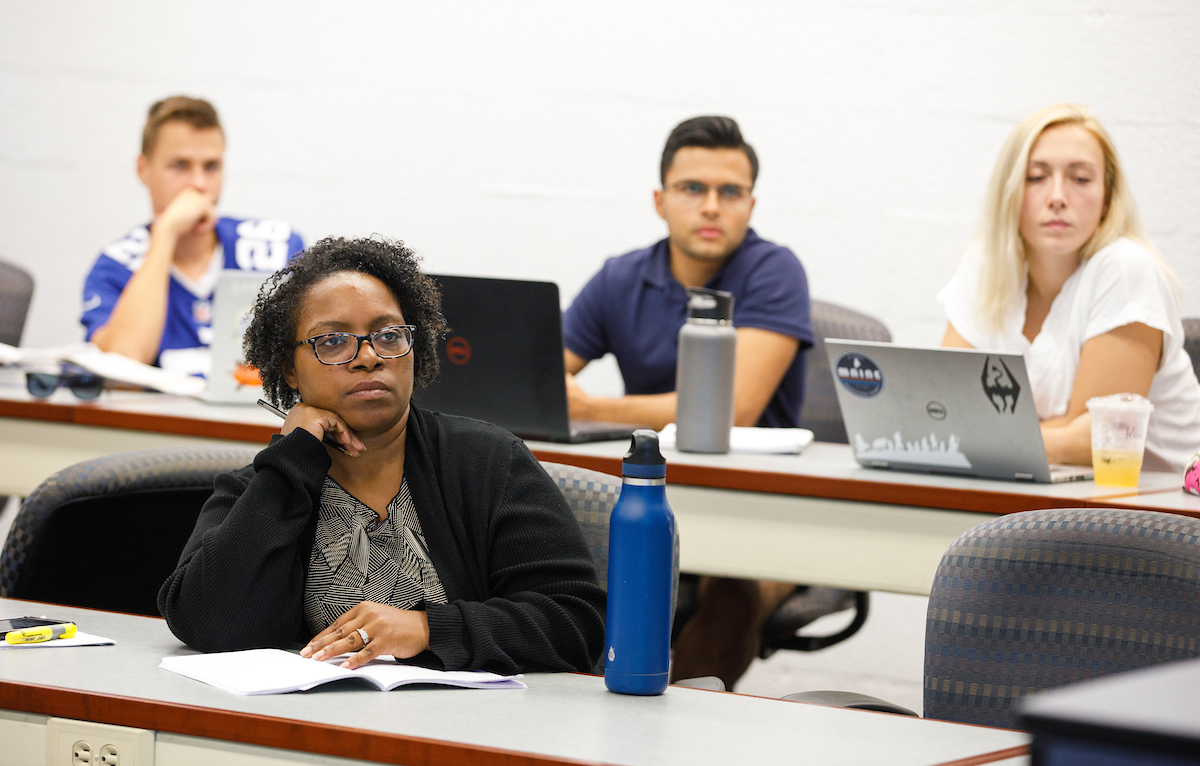 Over the past three years, our graduate programs have seen a shift in not only the number of students attending, but in the way in which students are choosing to learn. We offer more than 60 flexible and affordable academic programs, so our students are able to achieve their degrees in ways that fit into their busy lifestyles. With many programs shifting online, there has been a significant growth in our enrollment since 2017. 
"This pedagogical format is ideal for our part-time working professionals who are juggling careers and family responsibilities while trying to earn their graduate degree. We have a caring and welcoming faculty who really separate our online programs from other institutions," says R.J. McGivney, associate vice president for Graduate and Professional Studies.
Through both online and in-person options, our students are able to connect with faculty who are not only experts in their own field, but who have deeply rooted connections with professionals in business, industry, education, health and wellness, and the arts.
Many programs have seen rapid growth over the past several years—business analytics, organizational psychology and MBA dual degree, organizational psychology, Master of Nursing, and special education—to name a few. Through the growth of these programs, we've built new partnerships, flexible modalities, new programs, and have welcomed many new students and alumni back to campus. We will continue to replicate these best practices throughout our programs and are confident that we will continue to see growth in the years to come.
Reflecting on the graduate programs at UHart, Jessica Pawlik-York, dean of graduate studies and research, remarked, "The story of graduate programs at the University of Hartford is more than a story of growth. It is a story of the creation of new programs, offering programs on our beautiful campus as well as developing online options, and dramatically increasing our enrollment over the last three years. Our growth is a direct result of our commitment to the success of each student and to the academic excellence within each of our graduate programs."
60+ Graduate Programs—What's New and What's on the Horizon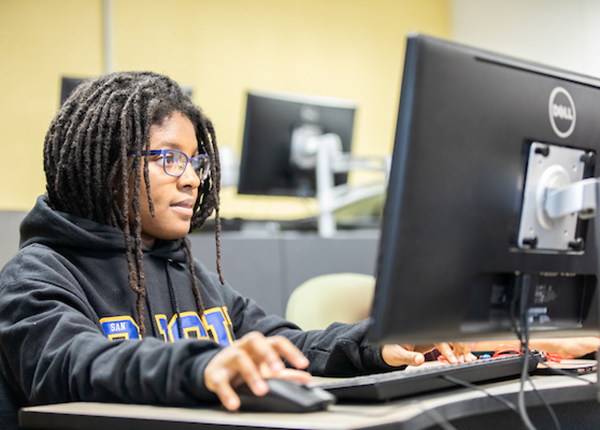 The graduate studies program at UHart has seen some significant changes with the addition of a number of programs, including:
Dual MSBA/MBA
Dual MArch/MBA
Dual tMSPO/MBA, MSOP/MBA
Master of Arts in Music
Orthopedic Physical Therapy Residency Program
Certificate in Advanced Orthopedic Physical Therapy
Master of Science in Occupational Therapy (which will welcome its first cohort in Summer 2022)
Students can expect to see many existing programs shifting to online learning options and new partnerships with key partners in the industry in the future.
Some recent partnerships include: Access Physical Therapy and Wellness; Cigna; Aetna; Otis; Bright Horizons (which represents more than 250 companies); Connecticut Children's Medical Center; Hartford Health Care; Kamatics; Masonicare; Subway; and Travelers. Through these partnerships, our students not only make key connections with people in the industry, but many of our partners encourage their employees to pursue graduate degrees here at UHart.
Graduate students at UHart contribute greatly to making our campus the vibrant community that it is. With the new options for learning on the horizon, and the Hawk Alumni Scholarship as a unique opportunity for students, we hope to witness the continued growth of our programs, and—most importantly—the continued growth of our graduates.
Interested in a Graduate Program?
With over 60+ graduate programs available, we might just have the program you are looking for!