Six Reasons to Join Clubs and Organizations
(In addition to making friends and having a blast)
With more than 100 clubs and organizations at UHart, there's a group for every interest, from intramural sports and performance groups to multicultural clubs and community service opportunities. And if we don't have what you want, we'll help you start your own.  Read about how these groups have enriched our students' college experiences.
1. Travel the country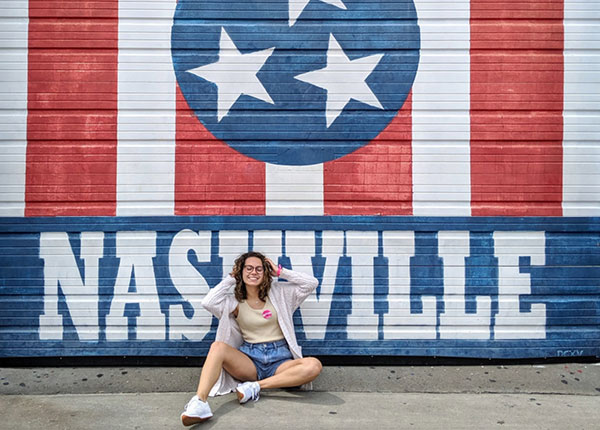 For Eve Betterini '20, a communication major in the College of Arts & Sciences, UHart clubs have taken her from coast to coast.  She has traveled to Houston, Texas, with the Alternative Spring Break volunteer program; Nashville, Tennessee, with Delight Ministries; and San Diego, California, and Boston, Massachusetts, with UHart's Public Relations Student Society of America (PRSSA).
"I've traveled more than I ever have due to my club involvement at UHart," she says. "I am so fortunate to have had the opportunity to travel around the country on fully funded trips just because I'm an active member in an organization. Being able to go on these trips has also prepared me for post-grad, because I've been able to network with students and communications professionals from across the globe."
2. Prepare for your career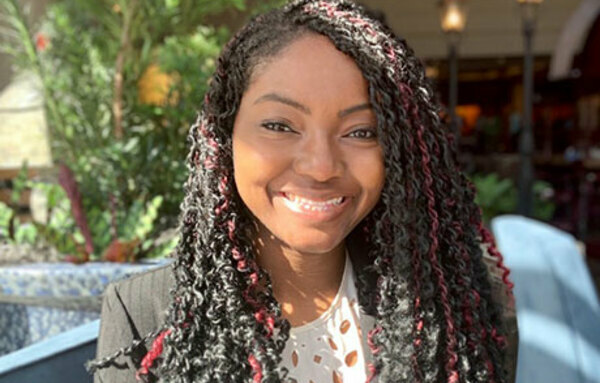 Ninamarie Ayala '20, a marketing major in the Barney School of Business, was co-president of the American Marketing Association (AMA) UHart chapter and participated in the AMA's Collegiate Case competition, where she developed a case study that aimed to solve business challenges for sponsoring organizations.
In Ninamarie's case, The Wall Street Journal wanted to expand into a new target market—reaching millennial and generation Z audiences. She worked with the student chapter to submit its own case and contribute to the competitive landscape and analysis report. It was a novel experience for an undergraduate marketing student. Ninamarie believes the experience helped her land a full-time job before graduation at Travelers in its Business Intelligence and Geo-spatial Development Program (BIGDP).
3. Make connections as a commuter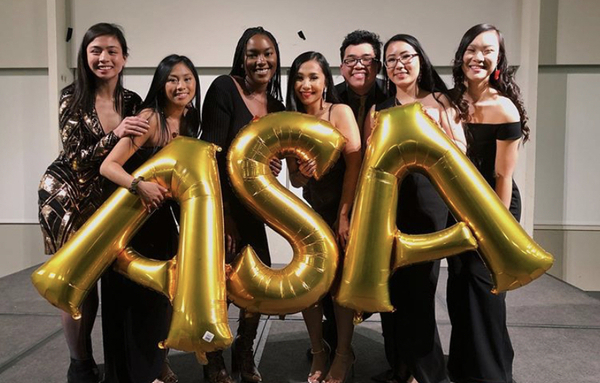 For commuter student Kieu-My Nguyen '20, a health sciences major in the College of ENHP, getting involved with clubs helped her meet more people on campus. She was very active with the Asian Student Association and helped plan one of its first big events, the "Jewels of Asia" gala with performances and food. She was also president of the Newman Club, the Catholic student organization.  "Being busy with classes and clubs also helped me learn essential time management skills," she said, which will serve her well when she begins medical school this fall. 
"My biggest piece of advice is to get involved," she said. "It may seem intimidating at first, especially at the large club fair, but the e-boards really work hard to make you feel welcome and plan fun activities for the campus community to enjoy. You get to meet people that have similar interests, make new friends, learn a new skill, and even expand your views by hearing different opinions."
4. Pick up job leads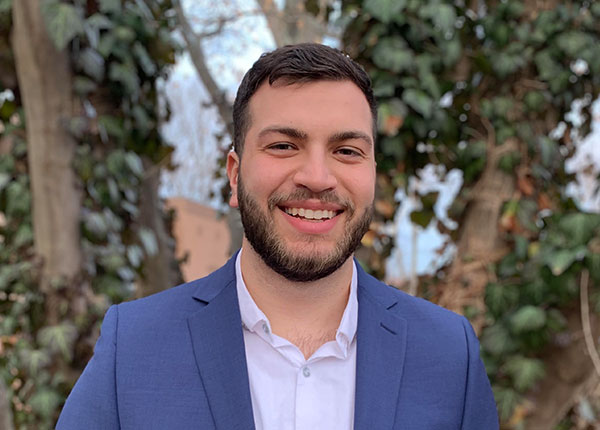 Civil engineering graduate Aleks Nowicki '20 landed a job as a transportation engineer at the Connecticut Department of Transportation (ConnDOT) as the result of the connections he made in a student club. He was involved in the UHart chapter of the American Society of Civil Engineers (ASCE).  "I attended ASCE meetings and talked to presenters after the lunch-and- learn events. They suggested I apply for the traffic division at the DOT, which I did, and went through the hiring process and got the job," he says.
Aleks's experience is not unusual. In fact, incoming ASCE chapter president Mike Gudeczauskas '21 says, "Many of my friends at UHart have gotten internships and job offers from attending events held through these clubs and organizations. It truly is a valuable experience."
5. Reduce stress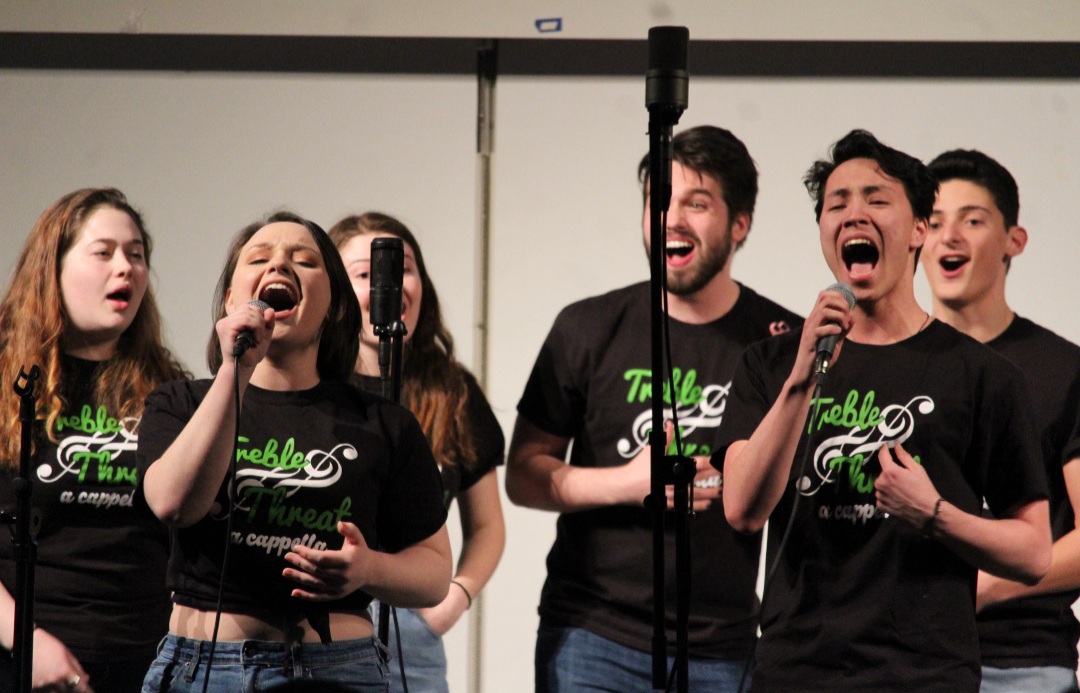 As a music education major at The Hartt School, Tara Micale '20 had a busy schedule of classes and student teaching responsibilities. She completed internships during the entire fall 2019 semester, spending eight weeks teaching a high school choir and eight weeks teaching elementary general music. However, Tara made time to sing in the a cappella coalition (HartAttack A Cappella) and get involved in the University's chapter of Sigma Alpha Iota sorority for the majority of her time at UHart. She says, "Having those outlets to express myself in different ways was a life saver during some of the stressful moments the past four years."
6. Get outside your bubble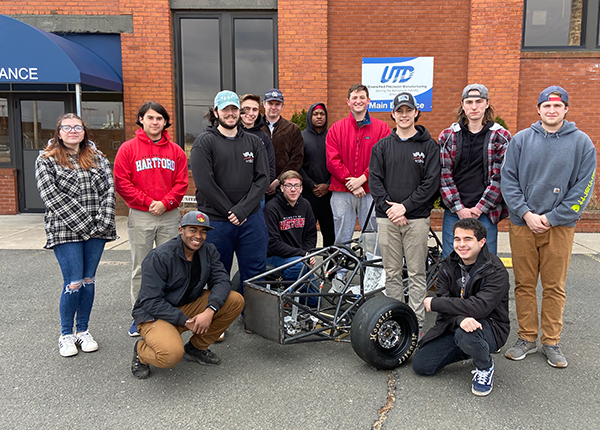 What do business, art, and engineering students have in common? At UHart, it's running the Formula Society of Automotive Engineers (FSAE) chapter.  The club works on designing, building, and racing a Formula SAE race car. Each year in May, a new race car takes part in an international competition sanctioned by the Society of Automotive Engineers.
This year, the club's e-board members include Mason Holt '21, an electromechanical engineering major; Jacob Bussell '22, a business management major; and Alexis Cook '22, a ceramics and painting/drawing double major. "The FSAE competition is not only an engineering competition but also a business and design competition," said Mason. "Having a diverse e-board allows us to think differently and tackle problems through different points of view." 
Mason finds it rewarding to work with students who think differently than an engineer. He loves the opportunity to collaborate as a team and have everyone learn new techniques and skills from one another that they may not learn in their individual schools or colleges. "It's a learning experience for all of us," he added.