Do you want to help people and the local community?
Explore your volunteer options and join groups like Best Buddies, Habitat for Humanity, or Love your Melon.
UHart Hub
Activities, engagement, and events help shape a complete experience on campus. UHart Hub is the portal for our community to discover featured events, organizations, and involvement opportunities.
Community Service Organizations Listings
This Chapter shall assemble students of the University of Hartford in a Service Fraternity united under the principles of Leadership, Friendship, and Service and be conducted in accordance with the National Articles of Incorporation, National Bylaws and Standard Chapter Articles of Association of Alpha Phi Omega.
Why you should join this organization?
Give back to the community while meeting people with similar interests as you and creating friendships that last a lifetime!
The perfect way to help people in the community—by doing nothing more than being a friend. Best Buddies pairs college students with individuals with intellectual and developmental disabilities, giving each of them a chance to interact with and make friends outside of their usual environment.
Why you should join this organization?
Other large activities are held throughout the semester, like a Best Buddies prom, where large groups of college students and individuals with disabilities can hang out and have fun, no barriers attached. It is a truly rewarding and fun way to get involved.
How can I help? You can help by getting involved. The University of Hartford Habitat for Humanity campus chapter is very active in the Hartford community. UHart Habitat works with the Hartford Habitat for Humanity Affiliate to sponsor building days in conjunction with local groups, participate in Relay for Life, and sponsor Alternative Spring Break. Help yourself by helping to build a better future. Join Habitat!
Why you should join this organization?
Through campus fundraisers and outside fundraisers, we raise money for our chapter to donate to our affiliate and to fund our annual Alternative Spring Break program. We also participate in advocacy, educating the students of the campus about Habitat and its mission.
LYM is an Apparel Brand Supporting the Fight Against Pediatric Cancer. When you order a hat, a free hat is given to a child in need. As well as 50% of profit given. By selecting University of Hartford at the end of the check out or school receives points to build up and be able to reach our goal of going to a children's hospital to give back!
The Center for Community Service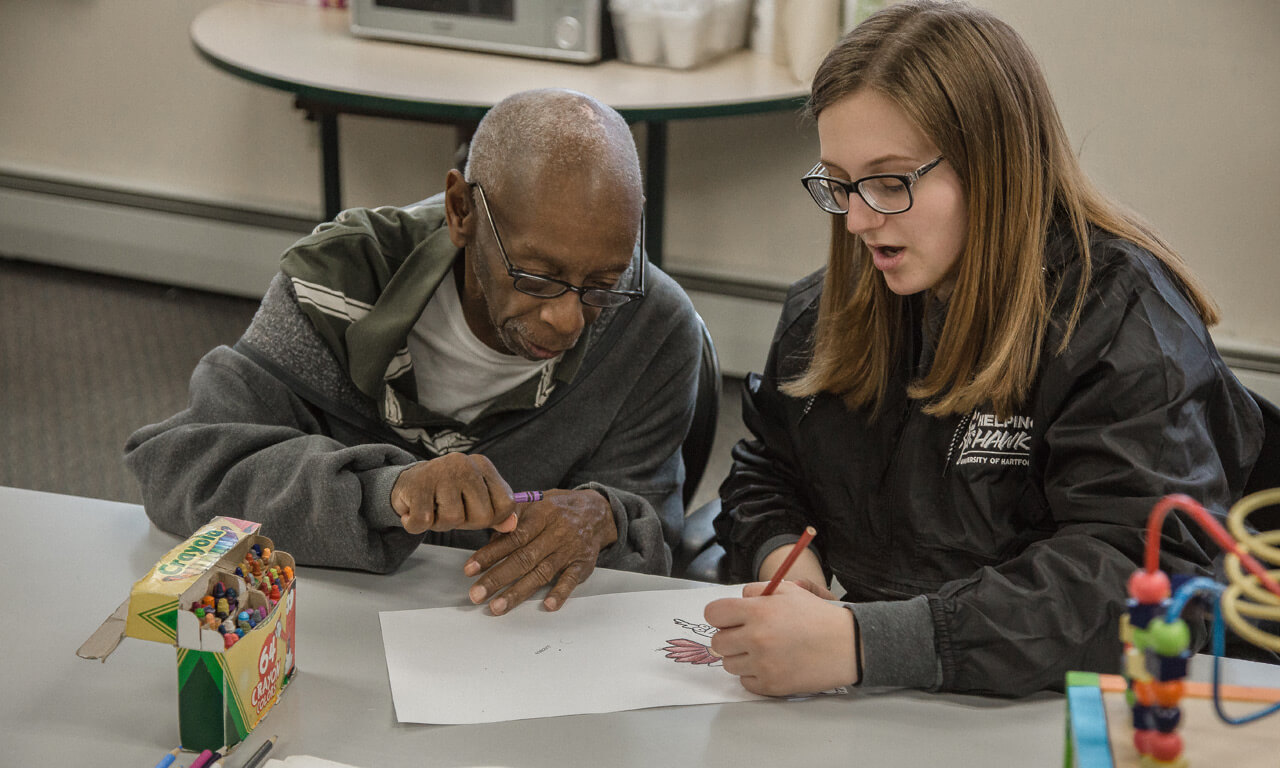 At UHart, we are committed to social justice and collective responsibility. That's why we offer a wide range of volunteer programs to help people both locally and abroad.