CETA's Expert Faculty and Talented Staff
CETA's talented group of faculty and staff care about making every CETA students' experience impactful, meaningful, and enjoyable during their time at the University. They are a knowledgeable group of individuals who aren't afraid to continue learning themselves through specific research and projects, many times collaborative with CETA students. In CETA, faculty and staff know students by name. Students work with faculty, the Student Services staff and student mentors/ambassadors to navigate the transition from high school to college and in pursuit of their field of study and career goals.
Our expert faculty guide, challenge, and inspire our students from their first-year, to senior year, and beyond. Eighty percent of CETA's faculty hold terminal degrees in their field of expertise. In addition, many of the faculty consult with industry, perform research for industry, and hold the Professional Engineer or Registered Architect designations. Because of their education and experience, our faculty can offer you what you need to learn to succeed in your career.
Meet Our Dean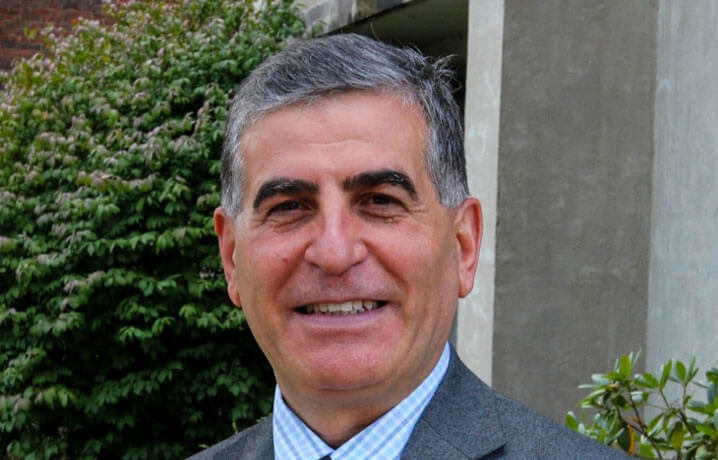 Dean Hisham Alnajjar has been with the University of Hartford and CETA for over twenty-five years. Prior to his role as Dean, he served as a Professor of Electrical and Computer Engineering and Associate Dean of the College.
Alnajjar has been instrumental in the growth of our College through new programs and partnerships with industry, as well as the development and execution of the Hursey Center.
He specifically has worked extensively in signal and image processing including character recognition. His research interests include sensor array processing, digital signal processing theory and real-time applications, power systems in addition to engineering education.
Dean's Office
Meet members of our Dean's Office.

| Name | Title |
| --- | --- |
| Hisham Alnajjar | Dean |
| David Pines | Associate Dean for Student Support; Professor |
| Michael Nowak | Assistant Dean of Academic Planning & Curriculum; Program Director, Biomedical Engineering; Professor |
Department of Architecture
Civil, Environmental, and Biomedical Engineering Department
Samuel I. Ward Department of Electrical and Computer Engineering
Department of Mechanical, Aerospace, and Acoustical Engineering
CETA Administrative and Professional Staff
Meet our administrative and professional staff that support the College through various roles.

| Name | Title |
| --- | --- |
| Philip Faraci | Applied Assistant Professor of Engineering |
| Laurie Granstrand | Manager of Graduate Programs |
| Vince Mack | Collegiate Budget Manager |
| Allison Poulin | Office Coordinator |
CETA Technical Support Staff
Engineering Applications Center Directors
Meet the Directors of the Engineering Applications Center located right here at the University of Hartford.

| Name | Title |
| --- | --- |
| Hisham Alnajjar | Dean |
NASA Connecticut Space Grant Consortium Staff
Meet members from the NASA Connecticut Space Grant Consortium located right here at the University of Hartford.

| Name | Title |
| --- | --- |
| Mary Arico | Director, NASA CT Space Grant Consortium; Assistant Professor |
| Yingcui Li | Assistant Director |
| April Michaud | Program Coordinator |
| Janet Spatcher | Program Manager, NASA CT Space Grant Consortium |