UHart Welcomes More Than 1,400 New Undergraduate Students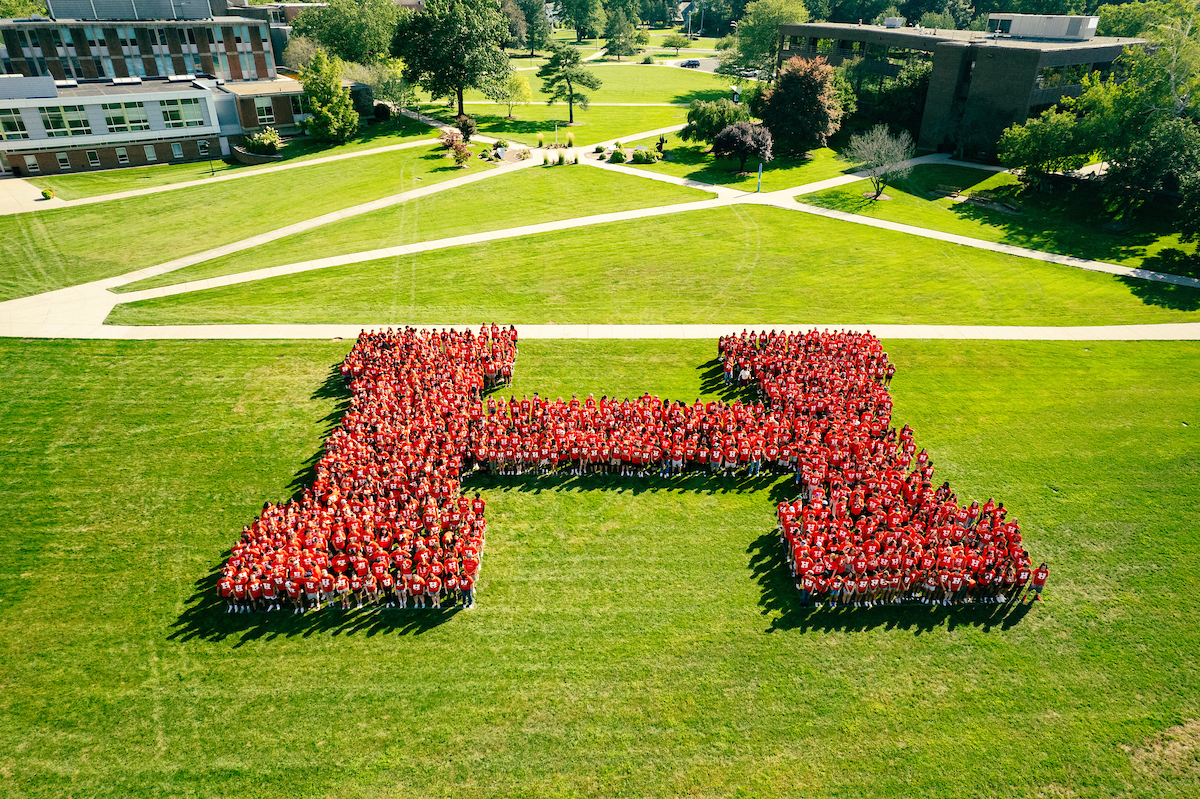 The University of Hartford Class of 2027 was enthusiastically welcomed to campus by students, residential life staff, academic administrators, and many volunteers during Move-In Weekend as they gathered for the first time as members of the UHart community. NBC CT also visited during move-in and spoke with campus community members.
Meet the Class of 2027
The 1,465 new Hawks include 1,368 first-year students, 97 transfers, 131 student-athletes, and 16 international students representing 32 states and 16 foreign countries. Most of the new students are from Connecticut, while other popular home states include New York, Massachusetts, New Jersey, Pennsylvania, New Hampshire, Rhode Island, Florida, Maryland, Vermont, and California. Incoming international students come from countries as close as Canada, and as far away as India.
The Class of 2027 is on track to be the largest incoming class since 2017. The enrollment success comes as UHart experienced an increase in applications for the third straight year. In-demand academic programs, Division III Athletics, and new facilities like the Hursey Center for Advanced Engineering and Health Professions are all driving interest. Many families have also noted strategic partnerships, such as those with Stanley Black & Decker, Pratt & Whitney, and Hartford HealthCare, as important factors in their decision to enroll.
As we kick off the academic year, Vice President for Student Success and Dean of Students Aaron Isaacs encourages the Class of 2027 to let their curiosity guide them and to be unafraid to ask for help and support, seek out opportunities that push their boundaries, and take time to pay it forward along the way.
Each one of our students brings their own authentic experiences, talents, and perspectives that we know will continue to shape our community in incredible ways. We look forward to witnessing the positive impact they will have at the University of Hartford.
Aaron Isaacs, Vice President for Student Success; Dean of Students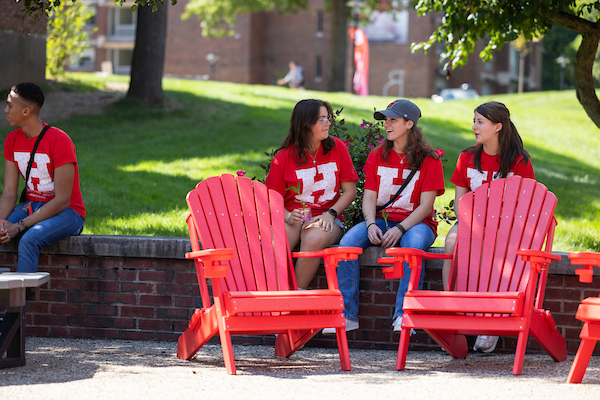 "We are very impressed with the high academic achievement and engagement of this year's incoming class," said Associate Vice President of Enrollment and Dean of Admission Shane Ciccarelli. "It was exciting to see their energy and enthusiasm throughout the admission process and during move-in weekend. We look forward to watching them grow academically and personally over the next four years."
With more than 100 undergraduate academic programs that span the arts, humanities, business, engineering and technology, education, and the health professions, students are enthusiastically taking the next step in their academic journey as the year begins. This year, popular programs include architectural design + technology, business analytics and managerial economics, computer science, criminal justice, nursing, radiologic technology, mechanical engineering, art, and music theatre. Additionally, new majors like aerospace engineering and sports management, have strong first year enrollment.
The University saw an increase in honors-eligible students and 45 percent identify as a person of color. The class also includes 17 Hartford Promise Scholars, the largest cohort since UHart began participating in the scholarship program for Hartford students. 
"We are very excited to welcome the incoming class of 2027 to the UHart community. I am confident in the students' abilities to rise to the challenges before them," said University of Hartford Acting President Stephen Mulready. "We can't wait to see what they accomplish during their time at UHart, and our faculty and staff will be there to support them along the way."
Enrollment growth is also demonstrated in the University's new graduate students with increased interest in business analytics, organizational psychology, the MBA program, and new programs like the Doctorate of Nursing Practice, Master of Arts in Integrated Communication, and Master of Science in Computer Science. Through the growth of these programs, UHart has built new partnerships and flexible modalities providing students access to faculty who are not only experts in their own fields, but who have deeply rooted connections with professionals in business, industry, education, health and wellness, and the arts.
UHart also welcomes back to campus many alumni to continue their education with support from the Hawk Alumni Scholarship, a 25% tuition discount scholarship for UHart alumni entering select graduate degree programs. 
---
Data as of August 29, 2023. Enrollment figures are finalized each year in October.
Scenes from Move-In Weekend