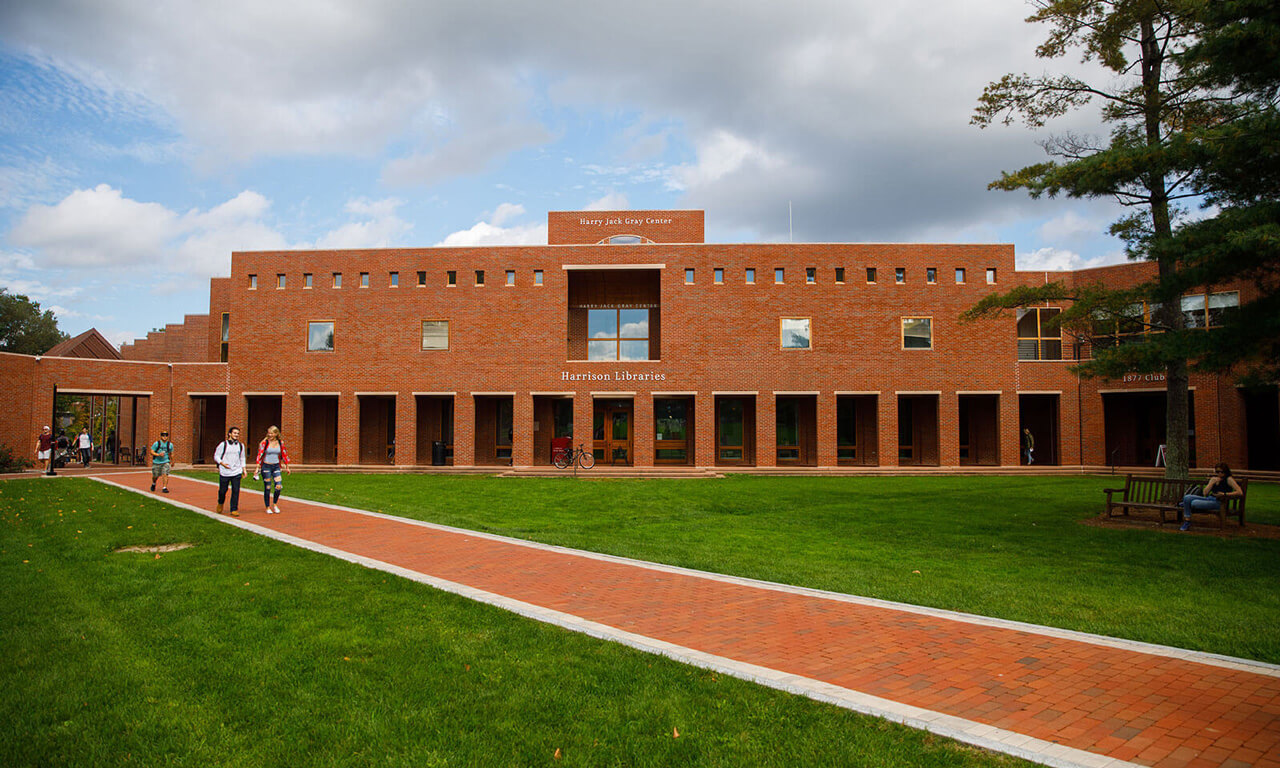 The Harrison Libraries provide information resources and related services to all University of Hartford students, faculty, staff, and visitors. They are named in honor of Walter Harrison, the University's fifth and longest-serving president.
The Libraries include:
Collections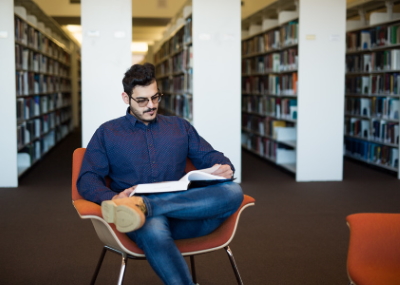 Services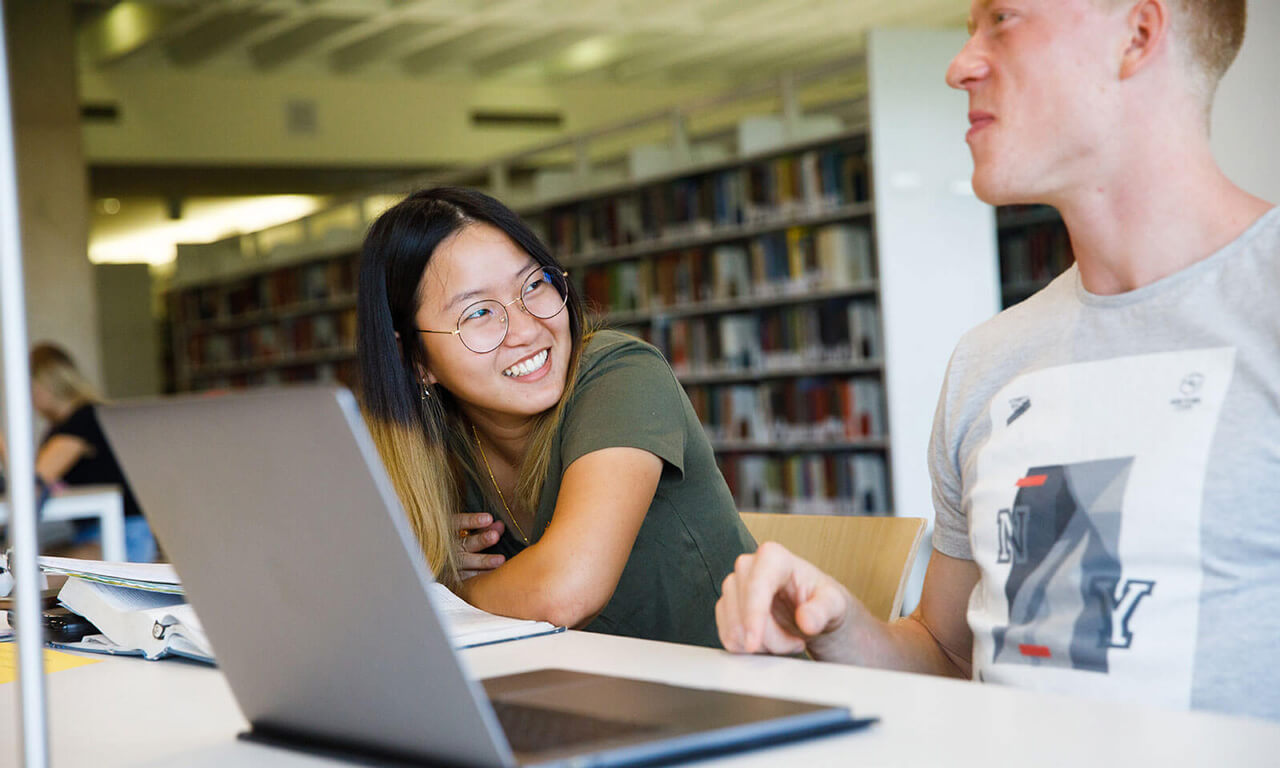 The Libraries provide a wide range of services, including library material borrowing, research help, classroom instruction, interlibrary loan, course reserves, and more.
Technology
The Libraries provide computers, printers, scanners, listening/viewing equipment, laptops, camcorders, calculators, and more.
More About Technology
Workspaces
The Libraries have a variety of rooms and spaces for classes, meetings, group study, and for listening to and viewing audio/visual materials.
More about Workspaces
Staff
The Libraries' professional librarians, paraprofessional staff members, and student workers strive to provide high-quality services and resources to all library users.
Starbucks at the Goodwin Café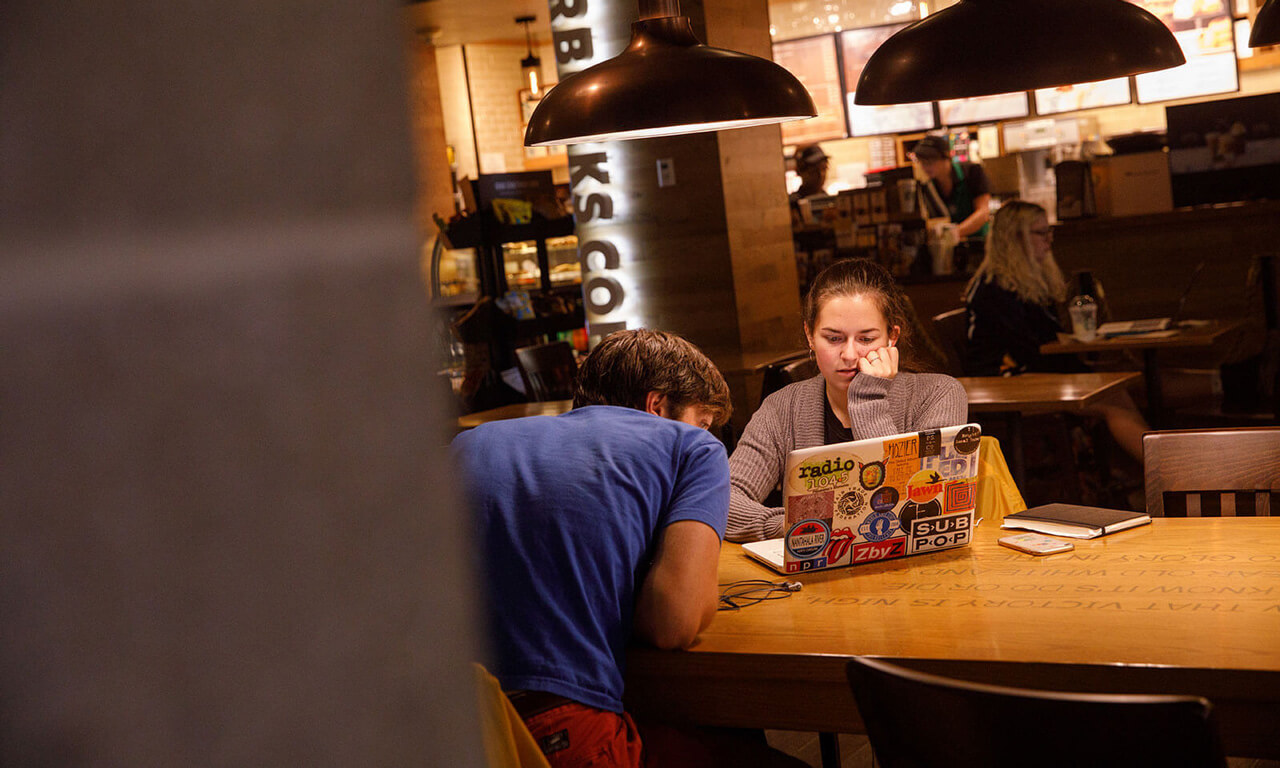 Named for Dorothy Goodwin, who was a state legislator and a life member of the Mortensen Library Board of Visitors, Starbucks® at the Goodwin Café is located on the main level of the library, to the left as you enter the front doors. The menu includes beverages, pastries, sandwiches, and more.